What to expect working in Paediatrics in the NHS
07 Aug, 2023
10 Minutes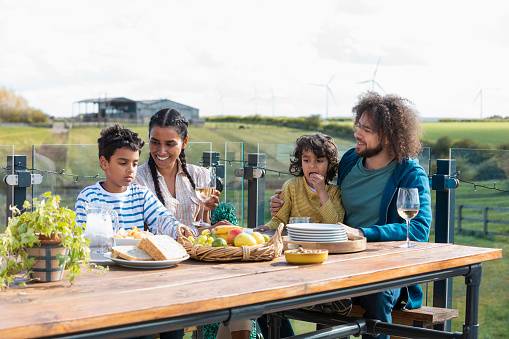 Paediatrics is an ideal path for overseas doctors and medical students looking to enter a stimulating, challenging, and rewarding NHS career. As a UK-based paediatrician, you must manage medical conditions affecting children of all ages, from babies to teenagers.
No two days will be the same, as you will need to provide an exceptional standard of care to children with sudden, temporary, or long-term health issues. If you would love to find out more about the career, continue reading to learn what to expect in paediatrics.
What are a Paediatrician's Daily Duties?
A general paediatrician has various duties they need to perform each day, such as:
Providing exceptional acute care across wards and an A&E department
Managing babies, children, and teen's long-term health conditions
Completing outpatient consultations
Discussing medical conditions and treatments with patients and families in a caring, compassionate, and confident manner
Prescribing medications and therapies
Submitting patient referrals to specialist consultants
Training and supervising staff
Also, you must work in harmony with various healthcare professionals and departments each day and liaise with education agencies, social services, and more.
What Knowledge and Skills Will I Need?
In addition to gaining the appropriate degrees and qualifications (discussed later in the article) to enter a paediatric NHS post, you must possess the following skills:
Extensive knowledge of medicine and dentistry
Counselling skills – you must manage emotionally charged cases and discussions with sensitivity and compassion
Great attention to detail and time management
The ability to work well under pressure
Exceptional verbal communication skills
Teamwork and leadership skills
Emotional resilience and a calm demeanour
Problem-solving
Diagnostic skills
Can I Enter a Paediatric Specialty?
Yes. You can specialise in various areas within paediatrics to match your interests, passion, skills, and experience, such as:
Neonatology
Paediatric cardiology
Paediatric emergency medicine
Oncology
Child mental health
Palliative medicine
Community paediatrics
What are the different levels of Neonatal Care?
There are different levels or Tiers within Paediatrics, specifically Neonatology, and these are named depending on the level of specialist care they offer and provide.
As a simple breakdown, the Levels of care are as follows:
Level 1 - Low level dependency often called Special Care Baby Unit (SCBU) for babies who do not need intensive care and are usually born after 32 weeks gestation
Level 2 - Increased level of support and care for children who may need short-term intensive care. Often known as Local Neonatal Units (LNU) these tend to look after babies born between 28 and 32 weeks gestation.
Level 3 - Highest level of Support within Dependency Wards, Tertiary Centres and Neonatal Intensive Care Units (NICU). These are for babies needing the highest levels of care often born before 28 weeks gestation or being very unwell after birth.
What Career Progression Opportunities are Available?
You will be pleased to learn various career progression paths are available for qualified, experienced paediatricians. After securing GMC registration and working towards specialisation via CESR or CCT, you could apply for many senior consultant roles.
Depending on the opportunity, you may lead a team, manage an NHS department, or even become an NHS Trust medical director. Alternatively, you could train students, trainee doctors, and other medical professionals.
How Many Hours Will I Work Each Week?
According to the National Careers Service, most qualified paediatricians typically work between 41 to 48 hours per week. Also, you may need to work during evenings, weekends, and bank holidays on a rota.
What is the Average Salary for a Paediatrician in the NHS?
The most recent NHS pay circular reports the basic salary range for its paediatrician foundation training is between £32,398 to £37,303. After starting specialty training as an NHS paediatrician, you may earn a minimum annual salary of £43,923 heading up to £55,329 once you become a speciality registrar or equivalent. If you progress as a consultant, you could increase your salary to between £93,666 to £126,281. For all of these pay scales you are likely to receive uplifts and enhancements depending on your rota and hours of work.
The average salary across the UK is around £30k per annum so you should find yourself living comfortably with a career in Paediatrics in the NHS.
How Can I Progress Throughout My Career?
If you would like to increase your knowledge, skills, and seniority throughout your career, you would be wise to join the Royal College of Paediatrics and Child Health (RCPCH) and the British Medical Association. By doing so, you will have access to professional development and training opportunities that could advance your career.
What are the Benefits of an NHS Career?
Joining the NHS as a qualified paediatrician will provide various benefits throughout your career. In addition to making a positive difference in the lives of children and their families daily, you can choose from a flexible or part-time working pattern, enjoy a rewarding annual salary early in your career, and have the option to work anywhere in the world.
The NHS rewards its staff with an excellent pension scheme to help you experience a financially comfortable retirement. The good holiday entitlement will allow you to enjoy many well-deserved breaks throughout the year, which could help you spend more quality time with your loved ones. Also, you will receive great savings on groceries, clothing, or restaurant meals due to superb NHS discounts.
"NHS hospitals' paediatric departments are always well organised and more structured in approach. Outpatient clinic appointments allow for detailed evaluations and treatment of children needing secondary care. Also, it has an efficient referral pattern to specialists for tertiary care and a joint care clinic with many specialties.

GPs and A&E departments in various trusts will handle the primary care of sick children. Also, England, Scotland and Wales provide services for many minor illnesses, vaccinations, and community care, which are available to all.

The NHS ensures children receive exceptional care for all acute or chronic health issues, which includes prevention and treatment. There is a paediatric role for all varieties of children's health."
Dr Kiran Kumar, Consultant Paediatrics, on how the NHS compares to his native healthcare system
How to Become a Paediatrician
If you are an overseas doctor or international medical graduate outside of the EEA, you will have two routes to choose from to secure a paediatrician post in the NHS: PLAB or an MRCPCH qualification.
What is PLAB?
You must complete the two-part PLAB exam to secure GMC registration and train toward a career as a paediatrician in the UK. After passing the exam, you can enter a position as Senior House Officer (SHO) before completing training to become a paediatrician. For this reason, it is often a popular choice among junior doctors who haven't picked a specialty or senior doctors looking for a faster route into the UK.
What is an MRCPCH Qualification?
If you have already trained as a paediatrician in your country, the MRCPCH qualification might be a natural next step when seeking the career in the UK. You must complete three theory exams and one clinical exam to gain the MRCPCH qualification and GMC registration.
Do the GMC Recognise Any Overseas Qualifications?
The General Medical Council (GMC) recognises some overseas Paediatrician qualifications from around the world, but not all. It is possible if your qualification meets the same standard as the Royal College of Paediatrics and Child Health (RCPCH) qualifications.
For a great summary check out this video that Dan made during lockdown on what to expect from Paediatrics in the UK:
If you are considering a career in Paediatrics in the NHS then check out our full range of blog articles on MRCPCH and life in the NHS or contact us and we'll be happy to discuss your options.