What to expect working in Emergency Medicine in the NHS
08 Aug, 2023
9 Minutes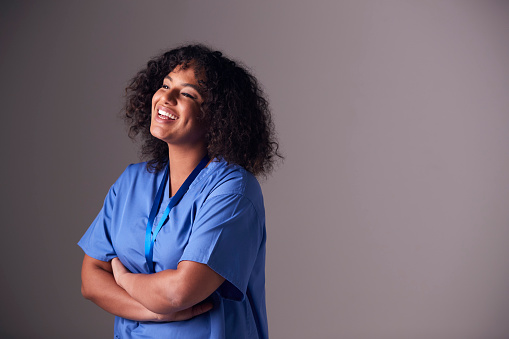 Have you ever thought about working in emergency medicine in the UK? Perhaps you're already on the route to doing so, having gained your GMC registration or completed part of the MRCEM exams? If so, you are likely wondering what it entails. As an international medical graduate, a lot of it might seem like a mystery; fortunately, we are here to clarify things for you.
Working in an emergency department looks similar no matter where you are. You'll be tasked with providing medical care to people needing urgent attention, with duties including treating diseases, allergic reactions, and injuries. A career as an emergency department medic is undoubtedly a varied and fulfilling one, but there are a few things you need to bear in mind before deciding on pursuing the emergency medicine route.
This guide explores the ins and outs of emergency medicine, and by the time you've finished reading, we hope that you have a better idea of the realities of this rewarding career path. We will take a look at the expectations, advantages, and challenges associated with life as an emergency medicine doctor.
What is Expected of You?
What does an average day in the emergency department look like? From providing top-class emergency treatment at all hours of the day to communicating with patients and staff, you'll be expected to carry out a range of duties in a fast-paced environment. No two days are the same, and if variety is something that motivates you, then this area of medicine may just be the right one for you. Here are just a few of the things that are expected of emergency medicine workers:
Providing Excellent Care
A fundamental part of being an emergency medicine doctor is to provide outstanding care quickly and efficiently. To consistently deliver an excellent standard of treatment on a daily basis requires plenty of organisation, attention to detail, medical expertise, and mental resilience. With a few years of experience under your belt, you'll be able to develop the thick skin required to produce exceptional care despite the challenges.
Interacting with People
Excellent communication skills are absolutely essential for this role. From explaining treatment plans to patients to breaking difficult news to relatives, you'll be expected to deliver all kinds of information in addition to carrying out your medical duties. It's not just the patients and their visitors you'll be interacting with – you'll be speaking with other speciality doctors, nurses, patient relatives, colleagues, and even the police on occasion.
Night Time and Weekend Work
Emergency departments have to be able to treat patients at all hours of the day and night throughout the week, so night time and weekend work will certainly be within your remit. Weekends can be an especially hectic time in emergency departments, largely due to the fact that people indulge in pastimes like playing sports and going on nights out. These busy periods can pose challenges, but you'll be motivated by knowing that you're helping patients at their most vulnerable.
Making Crucial Judgment Calls
As an emergency medic, you must possess outstanding decision-making and problem-solving skills. There will be many occasions where you'll have to make crucial judgment calls within a limited timeframe about what sort of treatment a patient should receive.
Liaising with Other Medical Professionals
Much of the work will be about liaising with other doctors – sharing critical information about patients, and keeping up with the department. You'll be expected to refer patients to the appropriate specialists and provide them with the relevant paperwork and documentation. This is another area where your medical and communication skills come into play.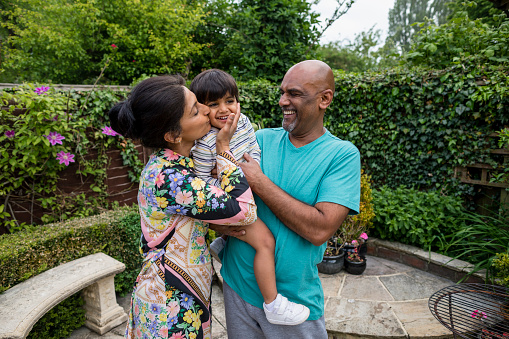 The Advantages of Working in Emergency Medicine
Life as an emergency medicine worker has many ups and downs, but ultimately, your passion for treating patients will keep you motivated through the good times and the bad. With NHS trusts all over the UK crying out for top medical talent to join their A&E departments, now is a better time than ever to pursue emergency medicine roles. Here are the top 5 benefits of a career in emergency medicine:
1. You Can Make a Difference
Working in emergency medicine gives you the chance to make a genuine difference in people's lives. You'll be performing potentially lifesaving duties on a daily basis, and that's why those in the medical profession and society as a whole truly value the important work that emergency medics do. The act of providing emergency care to those who urgently need it will fill you with a sense of pride and fulfillment. Not only that, but the skills and experience you gain as an emergency doctor will continue to help you if you decide to branch out into another area of medicine.
2. Rewarding Work
Given the number of patients you'll be treating each day, it is pretty much guaranteed that you'll never experience a dull moment. Every day will be unique, and you'll regularly be presented with unexpected situations that require you to think outside the box. From standard ailments to complex injuries, you have to be ready to speedily deal with all manner of conditions. This sheer level of variety will keep you on your feet in more ways than one, and the experience you gain will be extremely valuable.
3. Competitive Salary
Working in emergency medicine in the UK provides a high salary. The basic salary is usually around £43,923 plus uplifts for a junior doctor, but you can expect to earn between £93,666 and £126,286 per year once you progress to a consultant-level position. To put that into perspective, the average salary in the UK is currently around £30k per year. So, even in the early days of your emergency medicine career, you will earn a very comfortable wage.
4. Work Environment
Despite working in a hectic and occasionally stressful work environment, you'll truly benefit from support from your colleagues. The bonds you form with your fellow emergency medics will make your work all the more enjoyable and rewarding. Not only can you count on professional and emotional support from your counterparts, you'll also have memorable and productive interactions with other medical staff and patients from all walks of life.
5. Excellent Training Opportunities
Not only will you be able to develop your medical skills through experience as an emergency medic, but you'll also have the chance to partake in an array of training programs designed to further your career. For instance, you may wish to take your CESR or CCT qualifications to become a consultant or maybe pursue the DRE-EM programme specifically made for emergency medicine doctors. Other development opportunities, such as conducting research, studying for a joint qualification with intensive care medicine, and teaching medical students in training, will also be available to you.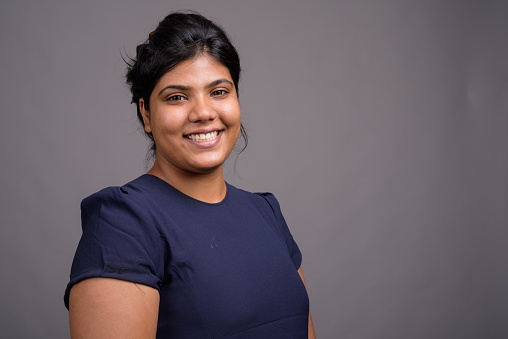 The Challenges of Working in Emergency Medicine
While there are undoubtedly many pros to being an emergency medicine worker, there are numerous challenges that you'll face in the profession. Here are some of the potential drawbacks of a career in emergency medicine.
1. Irregular Working Hours
One of the realities of life as an emergency medicine doctor is having an irregular work pattern, with many of their shifts taking place at night, at weekends, or during holidays. Despite this, the average emergency medicine worker works between 30 to 40 hours per week. Additionally, working night and weekend shifts give you the chance to treat a wider range of patients and further expand your professional skill set.
2. Extensive Training
To work in emergency medicine, you must undergo a lot of training, which naturally takes time. After graduating from medical school, you'll have to take a two-year foundation course before a speciality training qualification course that takes at least six years. Though it requires plenty of study, an emergency medicine career is incredibly rewarding, and all of that training will pay dividends later in your career.
3. High Pressure
The emergency department will inevitably make you face significant challenges – it's part and parcel of the role. There will most likely be times when you feel like you cannot keep up with the pace of the job, whether it be down to a difficult patient, an upsetting experience, or downright stress. Even the most seasoned emergency medic will experience this from time to time, and developing a thick skin will come with time. However, pressure can be a great motivator, and with a few years of experience under your belt, you'll find that you'll be energised by working in such a high-pressure environment.
4. Unpredictability
One of the obvious benefits of working in emergency medicine is the versatility of the role, but this also has its pitfalls. Constantly having to face new and unpredictable situations can be a factor that leads to stress associated with issues such as burnout, declining interest, and lower job satisfaction. The unpredictable nature of life on a busy A&E ward can be overwhelming at first, but as you gain more experience, you'll be able to transform this stress into an incentive to keep performing at your best.
5. Challenging Patients
As we touched on earlier, emergency medics are expected to work at unsociable times. People tend to indulge in hobbies such as playing sports and going on nights out on weekends and at night, so you're likely to encounter patients with more serious and complex injuries. While this could potentially pose difficulties, it'll also give you the opportunity to put your medical ability to the test. After all, all experience is good experience.
We encourage you to watch this full-length interview with Dr Hurdyal, who gives the inside story on his journey to the UK and what it's really like working in ED in the NHS:
A career in emergency medicine in the UK offers a challenging yet rewarding path for those passionate about making a difference in people's lives. The job entails providing excellent and efficient care to patients in a fast-paced environment, requiring strong organisational skills, medical expertise, and mental resilience. Effective communication and collaboration with patients, colleagues, and other medical professionals are crucial.
While the profession offers advantages such as the opportunity to save lives, a varied work environment, competitive salaries, and excellent training opportunities, it also presents challenges like irregular working hours, extensive training requirements, high-pressure situations, and unpredictability. Despite these challenges, the fulfilment derived from helping those in need and the valuable experiences gained make emergency medicine a compelling career choice for dedicated healthcare professionals.
Discover More About Our Work in NHS Overseas Recruitment
At BDI, our emergency medicine consultants are passionate about helping talented overseas doctors secure employment in NHS roles. We firmly believe that sourcing the best and brightest medical professionals from around the world is assisting the NHS to navigate through challenging times. Our track record of connecting top international medical talent with all-important healthcare vacancies in the UK is something we are proud of.
If you are a medical professional seeking a new role in the UK's health system, we encourage you to check out the latest NHS jobs. Alternatively, if you are a healthcare provider who wants to learn more about the recruitment services we offer, be sure to visit our Reach and Recruit pages.