What to Expect as an Ophthalmologist in the UK
18 Oct, 2023
14 Minutes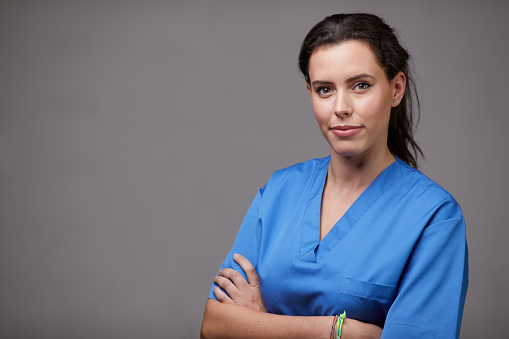 For many international doctors, the idea of moving to a new country like the UK is both frightening and exciting. What can you expect when you get there? While doing all the usual research about culture changes and the best possible schools is important, you should also look into what it's like specifically for your chosen specialty. If you work as an Ophthalmologist in the UK, it might look quite different to ophthalmology in your home country! Plus, the NHS as a whole might provide a very different work environment to what you're used to, and getting familiar with these changes will help you. You will need to:
Decide if ophthalmology in the UK is the right career path for you.
Be prepared for an ophthalmology career.
So, if you are an Ophthalmologist who wants to take what you've learned to the UK to work for the NHS – or if you want to go through the UK's training system to become an Ophthalmologist – then this guide on what to expect will help!
Ophthalmology in the UK
Like elsewhere, ophthalmology in the UK refers to providing medical care for eye diseases. An Ophthalmologist can diagnose, treat, and manage these eye conditions, as well as offer advice for preventing them, working with patients of all ages exhibiting a wide range of symptoms. As such, NHS Ophthalmologists need to be highly trained over many years. Here are some of the most common eye disorders that NHS Ophthalmologists encounter:
Glaucoma
Cataracts
Macular Degeneration
Oedema
Retinal Detachment
Corneal Pathology
Eye Injuries
Squints
A large part of treating these disorders is surgical care, a big part of what Ophthalmologists do. In fact, NHS Ophthalmologists are at the forefront of surgical medical technological developments, especially when it comes to microsurgical techniques. The Ophthalmology department also works closely with other specialist doctors to give patients the best possible outcome. For example, if a patient's eye disorder is caused by diabetes, the Ophthalmologist will likely collaborate with a Diabetologist.
Another thing to be aware of is how busy and large ophthalmology is in the UK. Many NHS Ophthalmologists have a heavy workload, as eye disorders are so common. In fact, ophthalmology was the busiest recorded specialty from 2019 to 2020!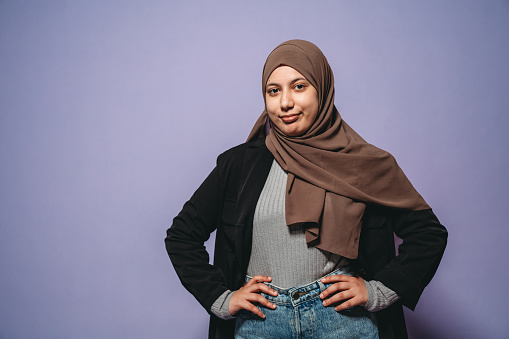 The Salary of an NHS Ophthalmologist
Your salary as an NHS Ophthalmologist depends on how much training you have. For doctors in higher specialty training, ST3+, you will earn between £52,530-£82,400 per year, with that going up to £83,945 to £92,275 when you qualify as a specialist grade doctor. Consultants earn even more – Consultant Ophthalmologists have completed specialty training, are on the specialist register, and have high levels of responsibility. As such, their salary is higher, between £93,666 to £126,281 per year.
It's important to note that these salaries are much higher than the UK's average yearly salary – by quite a significant margin! In the UK, the average person earns £38k annually; if you work as a Consultant Ophthalmologist, you could make three times as much as that at £126,281.
Where Do Ophthalmologists Work?
The work setting of an NHS Ophthalmologist can vary quite a bit. Typically, Ophthalmologists are stationed in outpatient clinics where they see patients throughout the day, but they may also work in operating theatres (when conducting surgery), laser eye surgery clinics (if laser eye surgery is what they specialise in), and sometimes they'll need to be on wards – although this is much rarer.
NHS Ophthalmologists will also work on-call at times, perhaps one day a week. During this time, they might be at home but will need to be ready and prepared to attend an emergency case if they are called in.
Who Do Ophthalmologists Work With?
Much like where NHS Ophthalmologists work, the people they work with will also vary. As Anthony Khawaja, MB, MA (Cantab), MRCOphth, points out in an interview talking about being a young Ophthalmologist in the UK,
"The morning then comprises of outpatient clinic, which is always very busy. I work alongside approximately five ophthalmologists, five nurses, two orthoptists and one optometrist, depending on the day. We always have medical students and junior optometrists sitting in for training."
As you can see, NHS Ophthalmologists work alongside many other healthcare professionals, including nurses and doctors. There will even be times you work with doctors from completely different specialties, such as neurologists and paediatricians. If you were to work in a strictly ophthalmic clinic, however, your colleagues would mainly be made up of other people working specifically in ophthalmology.
The Responsibilities of an NHS Ophthalmologist
Ophthalmology is a very busy branch of medicine in the UK, and Ophthalmologists have a lot of responsibilities. Here is what you'd need to do if you worked as one:
Outpatient Appointments
The bulk of most NHS Ophthalmologists' day is spent attending outpatient appointments. During these, you will assess and examine patients, potentially making a diagnosis. When meeting with these patients, you'll also look for links to other potential conditions, as, many times, eye disorders are caused by an underlying disease (such as diabetes). As such, you'll liaise with other specialty doctors a lot.
Surgical Procedures
For many Ophthalmologists, their responsibilities span both clinical care and surgery. One of the most exciting parts of being an Ophthalmologist in the UK may be using the latest and greatest innovations in technology, like microsurgery. As Anthony Khawaja pointed out in his interview,
"I love the fact that it combines medicine and surgery. The medicine is great, as it relies so much on clinical skills. And the first time I saw microsurgery, it blew me away!"
Some Ophthalmologists specialise more in surgery and, as such, will deliver more surgical procedures than one who spends more time in outpatient clinics. These surgeries treat disorders like eye cancer, glaucoma, cataracts, and ptosis.
Being On-call
While the majority of an Ophthalmologist's day will usually be spent in an outpatient clinic, treating and managing common eye disorders, there will be times you'll be on-call. This will either be while you're in the hospital or at home. During this time, you may get a call to go into the hospital if there's an emergency case that requires your medical assistance. How often you are on-call depends on your specific role, but it's typical for Ophthalmologists to spend one day a week on-call.
Advising Patients and Families
A large part of being an Ophthalmologist in the UK is advising patients and their families on the best way to look after their eye health, whether preventing an eye disorder or helping manage one.
Certain eye disorders are particularly distressing for the patients, such as eye cancer. In these situations, you will need to break bad news to patients and their families empathetically and professionally. This can be emotionally difficult, but it's an important part of the job.
Audits
An audit is a process that ensures NHS hospitals and departments are running as they should – that they're meeting standards and reaching goals. As an Ophthalmologist, you'll need to take part in the NHS's yearly national audit, which covers the entirety of the NHS in the UK, including every hospital and clinic. There will also be smaller audits throughout the year in the Ophthalmology department that you'll be expected to participate in.
MDT Meetings
MDT (multi-disciplinary team) meetings are a mandatory part of NHS work and involve doctors and nurses from all departments coming together in a meeting to discuss patient cases. The goal here is to ensure every patient is receiving the best care possible and that all departments giving that care are on the same page. How often you need to go to an MDT meeting depends on where you work, but generally, these take place from every week to every month.
Yearly Appraisals
As an NHS Ophthalmologist, you will need to meet personal development targets, and these will be tracked during your yearly appraisals. Every year, you will sit down in an appraisal and discuss all the work you've done the previous year, including the challenges you faced and achievements you succeeded at. These are mandatory and will help you grow and develop as an Ophthalmologist.
Getting Involved in Research
As an Ophthalmologist in the UK, you'll have lots of opportunities to partake in research at universities or NHS hospitals/clinics, allowing you to use what you've learned over the years to improve healthcare going forward. While not mandatory, it is highly recommended that you get involved, as it will help you develop your career. Plus, if your study or research project shows promising results, you could be a part of a more refined technique for diagnosing or treating an eye disorder.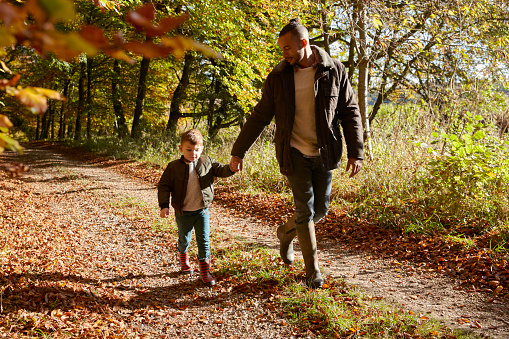 Typical Working Hours of an NHS Ophthalmologist
NHS Ophthalmologists work standard hours, which means you'll typically work from 9 a.m. to 5 p.m. – although you may need to put in more hours, especially if you're still in your training years. Most of this time will be in outpatient clinics, with a couple of sessions in an operating theatre each week. Plus, you'll sometimes have to work on-call, which will be out of your usual hours.
How Competitive Are Ophthalmology Posts?
Getting into ophthalmology training in the UK can be hard due to how competitive the posts are. In 2022, there were 700 applications for 78 posts in Ophthalmology ST1, with a competition ratio of 8.97. That same year, there were 54 applicants for 14 posts in Ophthalmology ST3, with a competition ratio of 3.86.
As you can see, it can be pretty difficult to get into ophthalmology training posts in the UK, so it's essential to dedicate yourself to building enough evidence for a fantastic portfolio.
How to Become an Ophthalmologist
So, what must you do to become an Ophthalmologist in the UK?
Assuming you are starting with zero or little experience in ophthalmology, you'll want to get into one of the ophthalmology training programmes in the UK. These posts begin at ST1, but you can also start at ST3 if you complete core training (which can be easier, as ST3 is far less competitive than ST1).
As an IMG, you'll usually need to spend some time in a non-training post after getting GMC registered before applying for Ophthalmology positions. During this time, you should try and gain as much experience in ophthalmology as you can to build evidence of your commitment to the specialty. Once you get into ophthalmology specialty training, you can expect to spend at least seven years in training before fully qualifying as a Consultant-level NHS Ophthalmologist.
Developing in the Career
Getting into specialty training and working towards becoming a Consultant Ophthalmologist isn't the only career goal you can have – there are plenty of ways to develop in this NHS career.
Subspecialties
For Ophthalmologists, there are plenty of subspecialty areas you can develop an interest in. These include the following:
Glaucoma
Cataract surgery
Paediatric ophthalmology
Medical retina
Corneal and external diseases
Ocular oncology
You'll be able to develop one of these special interests during your training, which will shape your future ophthalmology career.
Teaching Students or Trainees
Once you qualify as an Ophthalmologist in the UK, you have the opportunity to take part in teaching students and trainee doctors. You can do this by joining an aligned university and giving lectures or hosting classes.
Managing
If you want to become a leader in your department of Ophthalmology, you can do so as a medical director, clinical director, or clinical lead. Doing so will give you even more responsibility, especially regarding leading others in the department.
Academia and Research
As an Ophthalmologist, you can develop by becoming an academic Ophthalmologist, which usually involves getting your PhD and carrying out research.
The Benefits of Becoming an NHS Ophthalmologist
Is it worth becoming an Ophthalmologist in the UK? Many Ophthalmologists will tell you, "Yes!". While it's busy and sometimes challenging, the role itself is gratifying, as you get to change patient's lives for the better.
Be Around New and Upcoming Techniques
The NHS is at the forefront of medical innovation, and ophthalmology is leading the way in many aspects. Take microsurgery as an example – when working as an ophthalmologist, you get to work with the latest microsurgery technologies and techniques, which is endlessly exciting!
Helping Patients
One of the best things about helping patients as an Ophthalmologist is that the results are often instant – that means, after providing treatment like surgery, you will instantly see the results of your work. Watching someone's face light up because of clearer vision is like nothing else!
Work as Part of a Great Team
The NHS focuses on a multi-disciplinary model. That means you'll always be surrounded by other excellent doctors on the same mission to give the best patient care possible.
NHS Benefits
The good salary you get as an NHS Ophthalmologist is only the tip of the iceberg – you will also enjoy all the NHS benefits from working for the service. That includes the pension scheme, maternity/paternity leave, paid sick leave, and cycle-to-work schemes. There are also many incentives to develop in your career, including free training courses and personal development reviews.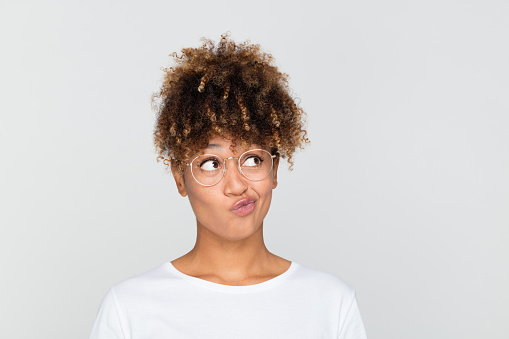 Tips for Success in Ophthalmology
If you've made up your mind to enter the Ophthalmology specialty in the NHS, you likely want to know what you can do to succeed.
Make the Most of Personal Development Opportunities
From the audits to the yearly appraisals, it's essential to make the most of these personal development opportunities if you want to succeed in the role. For instance, if you are offered the chance to publish a study or take an additional training course, go for it!
Keep on Learning
The NHS ophthalmology department is ever-evolving. Each year, there are new developments, whether that's a new surgical technique that reduces recovery time or a new type of technology to make medical admin easier. As an Ophthalmologist, it's important to keep up with all these recent developments by learning as you go – long after you have finished training. For example, you might take further courses, pursue your PhD, and read lots of Ophthalmology journals. You might even publish some of your own work!
Boost Soft Skills
Being an Ophthalmologist in the UK means more than just building the correct clinical and surgical skills. To succeed, you also need to be confident, compassionate, organised, and possess excellent communication skills. Boosting these will take you very far.
In Summary
Working in ophthalmology in the UK is a fantastic experience. Not only do you get to help patients suffering from eye disorders, but you also get to work as part of a dedicated team, earn a high salary, and be a part of the future of ophthalmology medicine. Of course, there are also challenges – getting into ophthalmology training can be difficult, for example. To succeed, you'll need to be dedicated while building your skills, ensuring you throw yourself into as many opportunities as the NHS offers.