What to Expect as a Urologist in the UK
18 Oct, 2023
15 Minutes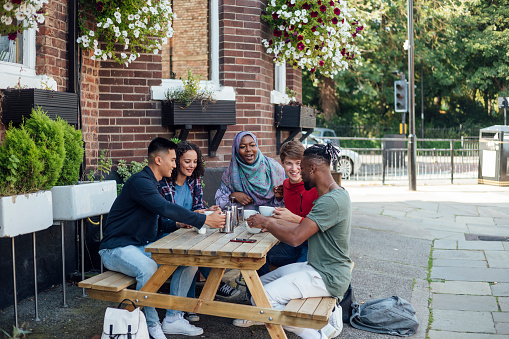 Are you a Urologist who wants to take your skills overseas? Or, perhaps you have an interest in urology and are considering pursuing the UK's training programme in the specialty. If so, it's a good idea to familiarise yourself with the NHS and what to expect as a Urologist while working there.
The NHS goes back many years, and its mission has been the same since it started: provide excellent healthcare to all. Part of ensuring that has meant training and hiring only the best doctors in a variety of specialties, including urology. It also means that those doctors receive excellent progression opportunities, attractive benefits (like the pension scheme), and a good salary. When working as a Urologist, you will become familiar with all of these advantages.
Whether you're in the middle of planning your relocation to the UK as a Urologist or you're still on the fence about it, this guide on what to expect as a Urologist in the UK is for you.
Urology in the NHS
Urology in the NHS focuses on diagnosing, treating, and managing disorders related to the urinary tract, kidneys, genitalia, and bladder. All NHS Urologists are trained as surgeons, with urology departments delivering surgical procedures, such as circumcision and bladder reconstruction, as part of the job (although not all NHS Urologists deliver surgery at the end of their training). In terms of conditions that the average NHS Urologist manages, here are some of the most common:
Kidney Stones
Urological Cancers
Sexual Dysfunction
Male Infertility
Haematuria
One of the best things about urology in the NHS is that it is always working towards new developments – particularly in surgery. For example, certain robotic surgical techniques like the key-hole technique were used first in urology to help reduce surgery discomfort and recovery time. If you work in urology in the UK, you get to be at the forefront of using the latest technologies in healthcare.
How Much Do Urologists Earn?
As someone thinking about becoming a Urologist in the UK, one question you likely have is, "How much do Urologists earn in the NHS?". Exactly how much you will earn as a Urologist depends on what level you are at – middle-grade doctors will earn less than fully qualified Consultant Urologists, for example. Here's the range of salary you can expect:
Specialist-grade Urologists: Between £83,945 to £92,275 per year.
Consultant-level Urologists: Between £93,666 to £126,281 per year.
As you can see, your pay increases as you climb the ladder in the NHS. It's also important to note that NHS doctors (including Urologists) get access to a range of benefits, from a minimum of 27 days annual leave to access to a wide range of training courses that enable your career development. Overall, working as a Urologist provides a lucrative career with many benefits alongside it, which is one of the reasons so many doctors from around the world find the NHS so enticing.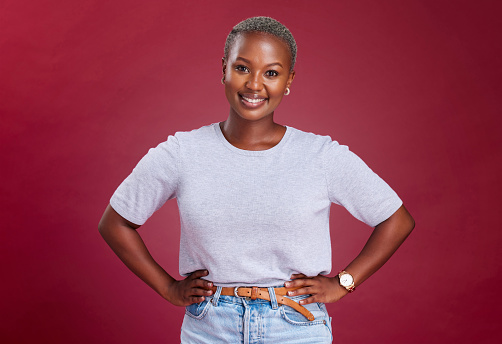 Where do Urologists Work?
NHS Urologists often work in outpatient clinics, as many of the patients they see every day require a single outpatient appointment. Part of a Urologist's routine may also include working on wards and, if providing surgery, in a designated theatre.
Some NHS hospitals have a larger Urology department than others, so you will find you have more of a chance at working at some NHS hospitals and clinics than others. For example, Royal Stoke University Hospital has a very large urology unit with dedicated wards and a surgical day unit for urology. It was even the very first hospital in the world to offer the key-hole technique mentioned above for kidney removal as a day-case type of surgery!
If you move to the UK to be a Urologist, it's a good idea to research the different hospitals and their urological departments.
Who Do Urologists Work With?
Some IMGs are surprised to learn just how multi-disciplinary the NHS is. As a Urologist in the UK, you will work alongside doctors and nurses from many other departments, including dermatology, radiology, oncology, and general surgery. With your combined efforts, you will give patients the best possible outcome.
Regarding patients, Urologists deliver medical care to people of all ages, including men, women, and children (with some Urologists going on to do paediatric urology). These patients will have a variety of medical disorders and diseases, from urinary tract infections to testicular cancer. An NHS Urologist might specialise in the male reproductive system, and therefore, the majority of their patients will be adult men. Another might offer more general urology treatments and work with a wide range of patients exhibiting different symptoms each day.
Responsibilities of an NHS Urologist
UK Urologists have lots of responsibilities, with the overall responsibility being to diagnose, treat, and manage disorders related to the urinary tract, as well as infertility issues in men. Of course, this takes a lot of work, and you'll have to manage a great deal of responsibilities in a timely manner.
Outpatient Care
Urologists tend to work with patients who have pre-booked, planned appointments after they have been referred by their GP. Outpatient care can vary – you will examine and diagnose disorders like urinary tract infections, prescribe medications, and review patient's histories.
Common Procedures
For NHS Urologists, come of the most common procedures they perform include:
Blood tests
Removal of bladder stones
Biopsies of the bladder
Vasectomies
Circumcision
Kidney removal
Kidney stone removal
Cystoscopy
On-call Hours
While the majority of a Urologist's responsibilities will be to deliver outpatient care, there are instances when more urgent care is needed. For this reason, Urologists are sometimes on-call, which means they have to be ready to respond even if they are not physically in the hospital.
Treating Cancers
Certain urological disorders are malignant, which means NHS Urologists treat and manage cancers alongside the oncology department. Some of these cancers you will treat include cancer of the testicles, urethra, kidney, and bladder. Due to the nature of these cancers, Urologists will also sometimes be responsible for breaking bad news to patients and their families, which requires a lot of emotional resilience and professionalism.
Audits
Clinical audits are a routine part of the NHS, and they are a way to ensure all healthcare departments are keeping up with standards and delivering only the best patient care. Each year, there is a national audit for the NHS, which you will need to partake in. You will also need to participate in urology-specific audits throughout the year and may even perform them yourself. It's particularly good to perform audits that have a real positive impact on the way the urology department is run.
MDT Meetings
Multi-disciplinary meetings are a standard part of working for the NHS, and all doctors and nurses must participate – including Urologists. These meetings will take place every week or month, and you will sit and discuss patient cases with other staff members from your department. The goal here is to ensure the best patient care for all patients in the department.
Yearly Appraisals
All NHS doctors need to go through yearly medical appraisals, which is basically a review of all your work from that year. These are mandatory and are great for highlighting your achievements, as well as reflecting on challenges and coming up with a plan to improve in the future. As well as attending the appraisal, you'll also need to gather documents related to your Urology work so that you have evidence to reflect on.
Partaking in Research
As an NHS Urologist, you will have plenty of opportunities to participate in the kind of research that has a profound impact on patient's lives. You can participate in studies that improve diagnosis with a more refined technical method or research that helps reduce recovery time for patients. For many NHS doctors, this is one of the best parts of the job.
What Would a Typical Day as an NHS Urologist Look Like?
NHS Urologists tend to work in shift patterns in the daytime, so your typical day will likely start in the morning and end in the evening – exact times will vary by department but assume 0900 to 1700. Generally you'll work a 40 hour week (10 PA's), split into two 4-hour sessions each day (1 PA = 4 hours). Throughout the average day, you will deliver outpatient care, seeing a range of patients who have pre-booked appointments, conduct pre-op assessments and spend time in the operating theatres. However, while urology tends to deal with planned treatments and surgery, there may be some instances where more urgent treatment is needed, such as if a patient has kidney stones or urinary tract trauma.
How to Become a Urology Doctor in the UK
So, what can you expect on your route to becoming a Urology doctor in the UK? Most IMGs need to go through two years of core training before applying for urology specialty training, which takes five years and requires passing the intercollegiate specialty exam FRCS before getting CCT (certificate of completion of training). Keep in mind that most IMGs will need to have spent some time in an NHS post before getting into core or specialty training.
For IMGs with extensive experience in urology from overseas, there is also the option of the CESR (certificate of eligibility for specialist registration)/ Portfolio Pathway route. It's a lengthy process that involves building a portfolio of evidence that proves you are on the same level as a UK Consultant Urologist. It takes a lot of time and effort to create an application that gets accepted, so many overseas Urologists who want to work in the UK decide instead to enter the UK's urology training programme to become qualified.
Becoming a Urologist: What Are Your Chances?
It's important to be aware that the urology specialty in the NHS is highly competitive, and you will need to compete with multiple other doctors (both from the UK and overseas) when applying for urology posts.
So, what are your chances? In 2022, the competition ratio for Urology ST3 was 3.98, with 235 applications for 59 posts. With only around 1 in 4 applicants getting an offer, it's important to consider your chances and work towards building a good portfolio and application.
Developing as an NHS Urologist
The NHS is known for providing lots of development opportunities to staff members, including Urologists. As a Urologist, you have the chance to specialise in one of the following subspecialties, which you can do during your later years of specialty training:
Endo-urology
Urological Oncology
Functional Urology
Andrology
Reconstructive Urology
You'll have lots of other opportunities presented to you, too, such as:
Teaching
Doctors from all specialties get the opportunity to participate in teaching. During your urology career, you can join a university and give lectures and teaching classes to students, helping shape the next generation of doctors.
Managing
Urology has a lot of opportunities for doctors who want management roles. If you want to lead, you can do so in the Urology department as a clinical director, medical director, or clinical lead.
Research
As mentioned before, you'll have the opportunity to take part in incredible Urological research that can greatly improve the lives of those with urological disorders, whether that's through discovering a better treatment plan or diagnosis technique.
Paediatric Urology
Some Urologists decide to specifically go into paediatric urology, and if that's the path you want to take, you can take that opportunity during your training.
Why Work as an NHS Urologist?
Are you on the fence about working as an NHS Urologist? There are plenty of reasons to get into this training programme and develop into a career. Here are just some of them:
A Good Salary
The NHS offers specialist, specialty, and Consultant doctors a very good salary, so you'll get to earn a lot while doing the specialism you're most passionate about. For perspective, Consultant Urologists can earn up to £126,281 per year per year, while the average UK salary was £38,600 in 2020.
Free Training While You Work
The UK's training programmes for doctors are entirely free. Not only that, but doctors earn a good salary while training. So, not only do you not have to fork out a ton of money to work through the urology training programme, but you can also earn enough to enjoy a comfortable life in the UK.
The NHS Benefits
On top of a fantastic salary, you also gain access to the NHS benefits once you begin work as a UK Urologist. These include paid sick leave, personal development reviews, training courses, a pension scheme, and maternity/paternity leave.
To Help People
The NHS is all about helping people, whether that's through managing chronic illnesses or providing emergency care. As a Urologist in the UK, you get to be a part of that, helping patients who need help with their disease or disorder. Whether you're providing treatment for kidney stones or using the latest technological advancements to deliver a minimally invasive surgery, you will make a positive difference in people's lives.
Tips for Success as a UK Urologist
Even once you've arrived in the UK and worked your way to becoming a UK Urologist, there are still lots of ways you can ensure your success so that you meet targets and help patients in the best possible way. Here's how you can do just that:
Participate Fully in Yearly Appraisals, Audits, and Meetings
The NHS offers yearly appraisals, audits, and multi-disciplinary meetings for a reason – to boost your development while improving patient care. To truly succeed as a Urologist, you should put your all into these, whether that means performing your own audit or bringing plenty of relevant documents to your yearly appraisal.
Take on Development Opportunities
One of the best ways to improve as a Urologist in the UK is to make the most of the many development opportunities you come across, whether that's aligning with a university and taking on a teaching role or participating in life-changing research.
Work on Soft Skills (as well as clinical skills)
The clinical skills you gain as a doctor are important, but it's just as important to hone your soft skills. As a Urologist, the soft skills you'll need include communication skills, leadership skills, dexterity, patience, adaptability, and research skills. Adaptability is particularly important because Urology as a specialty is constantly development, especially regarding the use of new technologies.
Keep Learning
As mentioned above, the specialty of urology is anything but stagnant – if you want to achieve great things in this career, you must keep learning. Your learning doesn't end when you complete urology specialty training! Instead, that's the building block that you will build on for the rest of your career. Remember, developments in medicine happen all the time, and you'll need to keep up with those for a successful career in urology in the UK.
In Summary
Working in urology in the UK requires a lot of dedication and skill. Each day will be different – one day, you may be performing a physical examination on a patient with a suspected urinary tract infection, and the next, you may be on-call and asked to deliver immediate care to an acute urological condition. Overall, it's a fantastic, varied career that allows you to develop in the areas you're most interested in. Plus, as a UK Urologist, you can make the most of all the benefits that NHS doctors receive.