Visiting Europe on Health and Care Visa (Schengen)
25 Feb, 2023
8 Minutes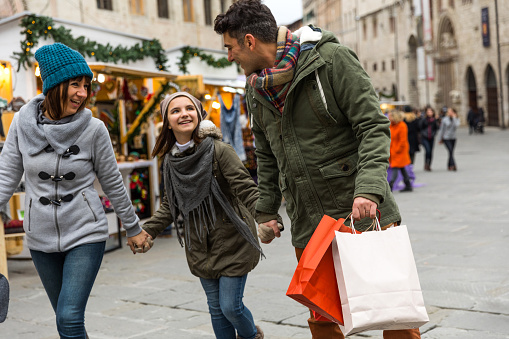 As an IMG doctor moving to the UK, you have much to consider, including your NHS job, salary, accommodation, and a brand-new life. One aspect of life in the UK that might appeal to you is the prospect of travelling to Europe as a tourist.
While the UK left the European Union in 2020, it is still part of Europe and on the doorstep of many European countries, such as France and the Netherlands. That means, as an IMG living in the UK, you can explore these countries, enjoying the mixture of the hot and cold climates – not to mention the variety of historical cities.
One question you might wonder is, can you visit Europe on the Health and Care Visa? We will explain the answer in the article below.
Can You Visit Europe on a Health and Care Visa?
The Health and Care Visa is the Visa IMGs use to live in the UK. It does not give you direct access to Europe. However, when staying in the UK under the Health and Care Visa – which lasts up to five years – you are allowed to visit the rest of Europe using a different kind of Visa called the Schengen Visa.
Also, keep in mind that you will always need your Health and Care Visa (and your biometric residence permit) to re-enter the UK.
What is the Schengen Visa?
The Schengen Visa grants you access to any of the countries within the Schengen area for up to 90 days within six months, either for tourism or business. During this time, you can travel anywhere between these countries, as you have freedom of movement.
As an IMG, you will likely apply for the Tourism version of the Visa, although there are a few different kinds:
Tourism Visa
Transit Visa
Business Visa
Visa for Visiting Family or Friends
Visa for Culture and Sports Activities
Visa for Journalists
Study Visa
Visa for Official Visits
Visa for Medical Reasons
You can apply for any of the above Schengen Visas while staying in the UK, but for this article, we will focus primarily on the Tourism Visa.
How to Apply
Applying well in advance of your trip is recommended, as receiving confirmation of your Visa might take a while, and you need to make sure you have it before you travel! Here are the documents you'll need for a Tourism Visa application:
Visa Application
You'll need to fill out the Visa application form, which will ask you for a range of details, including your name, date of birth, passport information, and details about your parents.
Two Photos (Recent)
These photos should be passport-style photos of your head taken recently.
Passport
Your passport must have been issued within the last three years and still be valid three months after you exit the Schengen area. Also, it should have at least two blank pages.
An Itinerary
You will need to provide an itinerary of what you will be doing when in the Schengen area.
Proof of Accommodation
You'll also need proof of where you'll stay, whether with a friend, in a hotel, or in an Air BnB.
Travel Health Insurance
Travel health insurance is crucial as it will cover your healthcare costs will in Europe, and you'll need it to be granted the Schengen Visa.
Proof of Finances
To prove that you have the finances to fund your European trip, you will need to provide bank statements.
Evidence of Employment Status
As an IMG working in the UK, you can get evidence of your employment status from your NHS trust, which you will use in your Schengen Visa application.
Make sure you have all these documents ready before starting your Visa application.
For the application, you will need to book an appointment online. The appointment will usually take place with the Consulate or Embassy in London, which you will have to attend in person. Alternatively, you can apply with a credited agency.
How Much Does the Schengen Visa Cost?
Much like any other Visa, the Schengen Visa comes with a cost that cannot be refunded. The price usually differs depending on the age of the applicant.
Adult: €80
Children between 6 to 12 years: €40
Children younger than 6 years: FREE
What Countries Can You Visit?
The Schengen area is a zone in Europe mainly consisting of countries in the EU. However, some countries outside of the EU are a part of it (such as Norway and Switzerland). Here is a list of all the countries that are part of it, which are the countries you can visit with the Visa:
Austria
Belgium
Czech Republic
Croatia
Denmark
Estonia
Finland
France
Germany
Greece
Hungary
Iceland
Italy
Latvia
Liechtenstein
Lithuania
Luxembourg
Malta
Netherlands
Norway
Poland
Portugal
Slovakia
Slovenia
Spain
Sweden
Switzerland
Travelling to Europe
As you can see, there are a lot of countries you can travel to with a Schengen visa. So, while you stay in the UK, it's a good idea to make the most of this access! One option for travelling to these countries is by using the railway system throughout Europe. That way, you can see many different sights in a single holiday.
Always remember that you will need your biometric residence permit upon returning to the UK!
UK Travel
As an IMG living in the UK, it's also a good idea to consider the type of travel you can do within the UK. The UK comprises of England, Scotland, Wales, and Northern Ireland, with each country offering plenty of incredible sights and cities. You won't need more than your Health and Care Visa for this.
In Summary
The Health and Care Visa will not directly grant you access to European countries. However, while living in the UK as an IMG, you do have the opportunity to travel throughout Europe, with the Schengen Visa making it a lot easier.
Being on the doorstep of Europe is just one of the many advantages of working in the UK. If you'd like to consider your options for a career in the NHS then email us and we'll be happy to guide you through the steps.