UK Visit Visa for IMG Doctors
25 Feb, 2023
8 Minutes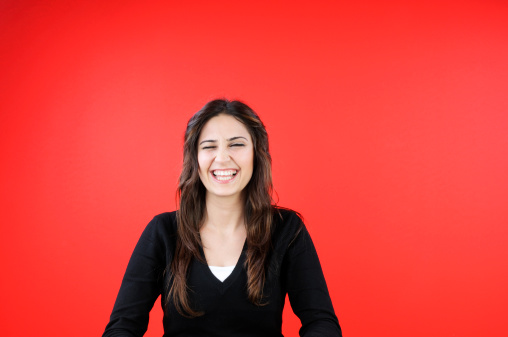 Are you an IMG doctor wanting to move to the UK and work for the NHS? It's a great move to make, as the NHS has a lot of excellent opportunities for a wide variety of medical specialities. The process of graduating in your home country and then actually starting your first day in your NHS role can be lengthy. One major part you might need to consider is visiting the UK before your move, which often involves using a UK Visit Visa.
What is a UK Visit Visa?
A UK Visit Visa allows you to travel to and stay in the UK for a short time, with the maximum amount being six months in one go. It's for study, business, and tourism. There are certain permitted activities you can do during your stay under the UK Visit Visa, including going on holiday, seeing family/friends, taking an exam, or volunteering. Some things you cannot do under this Visa include employment, claiming benefits, and marrying.
As an IMG, you will likely need to use the UK Visit Visa to take an exam or attend an ID check. It can also be helpful when your family and friends visit you when you eventually live in the UK.
UK Visit Visa: Cost and Eligibility
· Standard Visit Visa for Up to Six Months: £115
· Standard Visitor Visa for Academics (up to 12 months): £200
· Standard Visitor Visa for Medical Reasons (Up to 11 months): £200
Expect to pay more for longer-term visas.
It's important to check the eligibility requirements before applying. Here is what you will need:
· Passport (valid for the entire length of stay)
· Travel Document
· Evidence of Your Exam Booking/ID Check
How to Apply for a UK Visit Visa
You apply for the Standard Visitor Visa online on the government website. You can do so up to three months before you travel. Try to apply for the Visa well in advance of your trip, as you want to give it enough time for confirmation.
The first part of the application involves filling out the form on the government website. You will need to give a range of details, including your name, date of birth, passport information, and nationality. You'll also need to tell them about your travel information. As an IMG, that might mean telling them that you're travelling to take the PLAB test. There are other details you'll need to give during this part of the application process too, including information about your family, employment, spending, accommodation, and criminal history.
The next part involves providing the necessary documents, which you upload after filling out the Visa application form. Here are the documents you will need to support your UK Visit Visa Application:
Cover Letter
In the cover letter, you should provide details about yourself (including your DOB and passport number), as well as an outline of your reason for applying for the UK Visit Visa. You'll also need to give a couple of paragraphs about your general background.
Passport
This will need to be valid at the time of travel.
Letter of employment
You can get this from the hospital you are currently working at.
Proof of accommodation
A simple document showing where you will be staying during your UK visit is enough for the application.
Bank Statements
You need to prove that you can support yourself throughout the trip. To do so, you will often provide at least six months of bank statements.
Keep in mind that you will likely need more documents depending on your reason for travel. For example, if you are travelling to take the PLAB 2 test, you'll need to provide documents proving your PLAB 1 results and PLAB 2 booking confirmation.
Evidence of Leaving the UK
You will need to show evidence of the reason why you will be leaving the UK after visiting. Evidence can include returning for work/studies, for family or property.
When IMGs Might Use the UK Visit Visa
As an international medical graduate, there are certain situations where you are likely to need a UK Visit Visa.
GMC Registration – ID Check
To complete your GMC registration and obtain your licence to practise medicine in the UK, you'll need to attend an ID check, which takes place in either Manchester or London. When applying for your Visitor Visa for this reason, you'll need to provide evidence of your ID check information as part of the uploading documents process.
However, it's important to note that you can usually attend the ID check once arriving in the UK under your Health and Care Visa – there's no real need to do it before you live there unless you're under a time constraint to complete your ID check but can't yet start your job in the NHS.
PLAB Part 2
PLAB part 2 is a practical exam that you need to sit in the UK. To sit it, you'll need to apply for the UK Visit Visa – do this after booking the exam. As well as the usual documents needed for the Visit Visa, you will also need to provide documents proving your pass in PLAB part 1 as well as your booking confirmation for PLAB part 2.
PACES
The PACES exam is the practical assessment for MRCP (UK), which takes place in the UK. Much like PLAB part 2, you'll need a UK Visit Visa to sit it. The extra documents you'll need include results from the other MRCP(UK) exam parts as well as your PACES booking confirmation.
Visits from Friends and Family
Once you live in the UK as an NHS doctor, you might want your friends and family to visit you from your home country (or their home country). In this situation, your friends/family will need to apply for a UK Standard Visit Visa, which you can do so on their behalf. Keep in mind that your friends and family will need to have the funds to support themselves; plus, they will need to leave the UK at the end of their trip.
In Summary
A UK Visit Visa often gets used by IMG doctors before they move to the UK – usually when sitting UK-based exams such as PLAB part 2 and PACES. However, the UK Visit Visa also comes in handy when friends and family want to visit.
Have you already been to the UK on a visit visa and fallen in love with the thought of living here? If so get in touch and we will be happy to keep you informed about current opportunities in the NHS and all the information you need to make your dream come true