State vs Private Schooling Information for IMGs
13 Mar, 2023
8 Minutes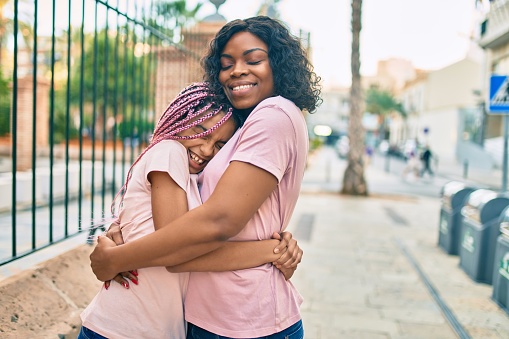 As an overseas doctor or international medical graduate (IMG), you will understand the importance of quality education. For this reason, the calibre of UK schools is likely important to you and your family. If so, it might be a relief to know the UK has a respected national curriculum and it is home to many prestigious academic institutions.
Contrary to popular belief, the UK isn't defined by grammar schools. While they exist, the nation provides a mix of state and private schools. Each option can provide children with a superb education but have differences you might want to compare to make an informed decision. Read this guide to state vs private schools for IMGs.
Figures vary annually however statistics usually point to between 5-7% of children attending private schools.
What is a State School?
Unlike in other nations where the term state and public schools are used interchangeably, they mean different things in the UK. A state school is funded by the UK government, a local authority, or another organisation, and all children between the ages of 5 to 16 can receive a free placement.
There are different forms of state schools available, such as:
Community schools (also known as a local authority-maintained school) – follows the national curriculum and isn't influenced by religious groups or business organisations.
Not-for-profit academies and free schools – independent from the local authority and follows an alternative curriculum.
Foundation and voluntary schools – funded by the local authority but may have religious group representatives.
Grammar schools – funded by a local authority, academy trust, or foundation body and handpicks students based on their academic performance and exam scores.
What are the Pros of a State School?
As an international medical graduate or doctor, you will likely want your children to receive the best education once you relocate to the UK. Fortunately, you don't need to worry about the quality of a state school in the UK, as they can provide various advantages to your kids and family.
Unlike private schools, you will not need to pay annual school fees for your child to attend a state school. Every child in the UK has a legal entitlement to state education at a primary and secondary level. Also, you can trust the state school you choose will follow the same national curriculum to a degree, but some schools will have more academic freedom than others. You can also often find many community schools, academies, and foundation schools close to where children live to ensure everyone has access to quality education.
What are the Cons of a State School?
Of course, you might be eager to learn about the downsides of a state school to ensure you make the best choice for your son or daughter. One negative is the quality of education can vary by catchment area, and you would be wise to research the best state schools in your town or city to ensure your children attend an outstanding or good Ofsted-rated school. Bear in mind, house prices are often much higher in areas with exceptional schools. If you are unhappy with a school, you may need to move to a new area to send a child to a better school, as you must live in its catchment area.
What is a Private School?
A private school, often referred to as an independent or public school, does not receive funding from the government or local authority. Instead, they charge a fee for children to attend and aren't required to follow the national curriculum. However, every private school is registered with the UK government and will receive regular inspections by Ofsted or the Independent Schools Inspectorate. Private schools are more likely to attract financially comfortable families due to their expensive annual fees. However, students can attend a private school via a scholarship or an impressive entrance exam.
What are the Pros of a Private School?
Classrooms are often smaller in size in a private school, meaning your child is more likely to receive more attention from a teacher. As private schools aren't financially supported by the government, the institutions can provide a wider range of subjects compared to state schools.
For example, private school children can learn many more subjects, such as more languages, philosophy, and drama. What's more, the school's extracurricular clubs could introduce your child to more sports and activities not provided at a state school.
What are the Cons of a Private School?
The cost of a private school is a big disadvantage compared to state schools. For this reason, some may view private education as a luxury, as it often isn't an option for children from lower-income families, unless they pass the entrance exam or receive a scholarship.
Also, your son or daughter will likely have a longer school day due to the time length of classes and the extracurricular activities available. As a private school will have a limited capacity, competition is tough, and your child may need to join a long waiting list. For this reason, you must start the admission process as early as possible to avoid disappointment.
What about Grammar Schools?
Grammar schools use a selection process for admissions based on academic ability, usually at age 11. The entrance exam is known as the 11 plus and children must sit and pass the exam to stand a chance of joining a grammar school.
Grammar schools are generally seen as a thing of the past in the UK with school numbers down to only 163 across the country (from 1300 in the 1960s) and only 5% of secondary pupils in attendance. Choosing your location based on grammar school availability will limit your options considerably as 60% of all grammar schools in the UK are located in just 11 local authorities and there expansion of the grammar school system has been prohibited by the UK government.
Whilst GCSE level results are often statistically higher at grammar schools this is likely due to the selection process meaning those of higher academic ability attending. Your child will be taught the same national curriculum at a grammar school, teachers are trained to the same level and class sizes are similar to other state options.
Are There Alternative Ways to Educate Children in the UK?
Yes. Other options are available if a state or private school doesn't match your family's needs. For example, a state boarding school provides children with free education but charges parents an expensive fee for boarding, meaning your child will study and live at a school during term time. Most state boarding schools in the UK are academies, but some are operated by a local authority or regarded as free schools. Also, a state boarding school will prioritise children with a specific need for boarding and may determine their boarding suitability before granting a place.
Another option is home education, known as home schooling, which allows you or your partner to teach your children from the comfort of your home. However, UK law requires children five years and over to receive a full-time education (they normally start in the September after they turn 4), and the council may perform an informal visit to ensure your child is receiving a suitable education. However, you do not need to follow the national curriculum to teach your children at home, and you can receive help from your local council.
If you are considering your options for moving to the UK then reach out to us and we will be happy to provide support and guidance as well as all the latest medical jobs from around the NHS.