IMG Relocation: How to Select a School
13 Mar, 2023
8 Minutes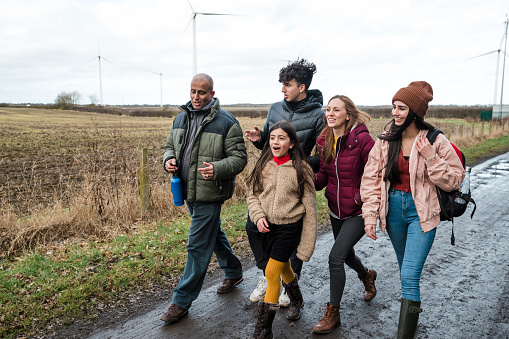 When relocating to the UK to kickstart your career as a fully qualified doctor, you will want to ensure your children have access to an exceptional education at a primary and secondary level. After all, it makes sense an international medical graduate or doctor will want their children to attend an outstanding school to help pursue their academic and career goals. Yet, you might be unsure about the best schools for your kids or how to apply. If so, read the following advice on how to select a school.
Understand How School Catchment Areas Work
A school catchment area is the area where people live surrounding a school. Your permanent address will determine if your child receives a place at a school. As a school will have limited places, there is no guarantee your child will be offered a spot, even if you live in the local catchment area.
The closer your child lives to a school, the more likely they will receive a place. Also, they will have an increased chance if they have one or more siblings at the school, follow the school's religious beliefs, have passed an entrance exam (specific to private and grammar schools), or have specific social or medical needs. However, school catchment areas are subject to change. If in doubt, contact your local council for assistance.
Choose Between a State School or Private School
The UK provides a mix of state schools (government or local authority-funded) and private schools (parents pay a large fee). Each option will follow the UK's national curriculum to a degree, but some schools will have more freedom than others. For example, a community school will strictly follow the curriculum, but private schools will have more academic freedom. Also, you could choose to home-school your child (a less popular option), or they could live and study in a boarding school for a fee.
Research the Best Rated Schools
It doesn't matter if you select a state or private school; you can trust both options will receive routine inspections from a government inspection organisation to ensure they are up to scratch, such as Ofsted (England), Education Scotland, Care Inspectorate Wales, or Education Training Inspectorate (Northern Ireland).
The regulatory organisations will fully inspect schools and nurseries regularly and perform a follow-up visit to identify their standards and evaluate the quality of learning. Each organisation will perform unexpected visits to raise school standards and provide children of all ages and backgrounds with the best possible education. They will be given a rating which they must make public.
For this reason, you should factor a rating with a regulatory organisation into your decision to ensure your child attends an outstanding or good school or nursery. It will provide confidence that your child will receive a superb education while you're seeking GMC registration or embarking on a career as a fully qualified doctor in the UK. Keep in mind the date of the last inspection as the school may be under different leadership or have undergone considerable changes since the last evaluation (for better or worse). Ratings are important but they don't necessarily tell the full story.
Contact a School to Organise a Visit
Once you have identified the best schools or nurseries in your catchment area, contact each option to organise a visit. Schools and nurseries should be more than happy to give you a tour, introduce you to teachers, and provide an insight into its typical school day. Also, a teacher might be more than happy to answer any questions to ease your concerns and help you make an informed choice. Just make sure you make an appointment and don't expect a tour just by turning up.
Write a Pros and Cons List
Make a pros and cons list after visiting each school, as the information will be fresher in your mind. Once you have taken a tour of each option, compare your notes to identify the best school or nursery for your child.
Of course, you must trust your gut, as you will want to relax in the knowledge that your son or daughter will receive an excellent education in a safe environment while you're at work. As a result, you can focus your full attention on your medical career or training instead of worrying about your child.
Start the Application Process
Once you have your heart set on a school, the application process can begin. It is advisable to contact your local council after moving to England if you're relocating from another country, as you must provide proof of:
Your new address, such as mortgage agreement, rental agreement, or property deeds
Proof you will live in the catchment area before the beginning of the next school year (September).
Your local council will determine when primary and secondary school applications are open to parents, and they can provide information on the dates upon request. Once applications are open, you can fill out a form online or send a paper version to your local council. The form will ask you to list the desired schools for your child in order of preference. Be mindful that writing only one school name will not increase your chances of securing a place.
Note that if you are applying for a school place to begin during the school year you'll need to find the mid-year application process which is available from your local authority or council. The process will be much the same and you will still secure a place as all children must attend school in the UK.
The Application Process for Primary Schools
Children must attend primary school from the age of five in the UK – normally this means that they will be 5 in their first school year, so they start in the September after their 4th birthday. However, you must apply for their place a year before they are due to start, which is when they are three years old or recently turned four. Primary school applications dates change year on year, but they are around September to January. There is no benefit in waiting until the deadline – you are best of putting your application in as soon as you know which schools you want to apply for.
The Application Process for Secondary Schools
Your son or daughter will start secondary school when they are 11 years old, and automatically continue on from Primary school. You must apply for your child's desired secondary schools by October the year before they are due to start, and they are less likely to secure a place at your top choice if an application is late.
When Will I Receive an Offer for a School Place?
Your local council will send school place offers on 16th April for primary school children and 1st March for secondary school children. If the dates are over a weekend or bank holiday, you will receive a school place offer the next working day. You will have until the stated deadline to accept the offer, or the place will be withdrawn and given to another child.
Your local council must provide a place at a school near your family. If your child doesn't receive an offer for any of the schools listed, your child will likely receive a spot at the nearest school to your home. You can challenge the place given, if you think it is unsuitable.
Finding schools for your children is an exciting part of the relocation process and often a key reason for IMGs moving to the UK. Contact us if you would like to know more about the relocation process and to hear about the latest jobs from the UK.