SELR: IELTS and OET Exemption for GMC Registration
08 Mar, 2023
12 Minutes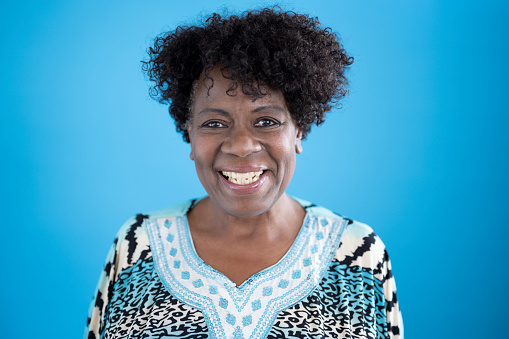 Getting on the GMC register is essential for all IMGs who want to move to the UK and work for the NHS. That's because GMC registration allows you to practice medicine in the UK, proving that you are a safe and trustworthy doctor. Part of getting on the register involves demonstrating your English language skills.
Proof of English Language Knowledge for the GMC
The GMC requires you to prove your English language knowledge for registration because being able to communicate in English is essential for working for the NHS. After all, you'll need to use technical language and converse with colleagues and patients daily. Without being fluent in English in all aspects, there is a chance of miscommunication, which could put patients at risk.
The two most common ways IMGs can prove their English language skills include the IELTS and OET. However, they are not the only method – some IMGs choose the SELR route.
What is SELR?
SELR means Structured English Language Reference. When a senior healthcare professional fills in an SELR form for IMG, it can be used to demonstrate the IMGs English language skills for the GMC. Upon approval, the IMG would not have to take IELTS or OET. Usually, the SELR route is only used by IMGs going into a specific niche who have a compelling case for being able to evidence their English capabilities without sitting the traditional exams. It means the IMG does not have to take or pay for a test like the IELTS or OET.
The SELR Process
You start the SELR process after receiving an offer from the NHS however you'll want to make your employer aware ahead of time in case they are expecting that you already hold IELTS or OET. The way it works is you will submit evidence of your English language knowledge to the Lead Consultant or Clinical Director (the one who employed you), and then they will fill out an SELR form along with the documents you provided. The form will then be signed by the Responsible Officer for the trust, and submitted to the GMC.
Who Can Be Considered the Employer?
The person who fills out the SELR form must be a senior supervisor or consultant with clinical oversight such as a Lead Consultant or Clinical Director. Also, they must have ongoing clinical responsibility for you once you move over and start working for the NHS trust. In terms of employment, you can have any type of work contact with them, including full-time, part-time, and fixed-term.
The SELR Form
The clinician will fill out the form, and you will provide the evidence. The form includes questions on the following:
Details about you
This will include your name, GMC number, employment type, and more.
Details about the clinical supervisor
This section is about the clinician who has assessed your English language skills.
Details about the evidence on speaking, listening, writing, and reading skills
At this stage, the clinician will provide information on the evidence they have received about your English language skills. It must cover speaking, listening, writing, and reading.
Declaration
At the end, the clinician will need to sign the form. It will also need to be endorsed by a Responsible Officer.
A Responsible Officer's job is to ensure that every medical practitioner who works in the UK can practice safely, including knowing how to communicate in English. That's why the GMC require a Responsible Officer (RO) to back the SELR form up with an endorsement. It's up to the RO to decide whether you – the IMG – meet the standards or not.
The Evidence
So, what evidence do you need to supply for the clinician to fill out the form? Lots of evidence can work in your favour for demonstrating your English language skills. The main thing is that it needs to cover speaking, reading, writing, and listening. It should also meet the same level as passing the IELTS at level 7. Here are some examples of evidence the clinician can use to prove your English language knowledge:
Face-to-Face Interview
Passed a Medical Exam in the English Language
Passed an English Language Test (other than IELTS or OET)
References from Previous Employers Backing Up EL Skills
Clinical Observation for Over 30 Days
Objective Written Test
Role Play in Clinical Setting
Keep in mind that you'll need evidence of all the English language skills. For example, the face-to-face interview can be used to demonstrate your speaking and listening skills. To prove your writing skills, you'll need another form of evidence, such as an objective written test.
What the Employer Takes into Consideration
When submitting your evidence, it's important to consider what the employer will be looking out for. That is so that you can ensure your evidence matches those expectations.
Firstly, they'll look for evidence in all four English language reading, writing, speaking, and listening skills. So, you'll need to cover all of those, particularly in relation to medical language.
On top of that, they'll assess your English language skills against the necessary pass mark of IELTS 7.5. You will need to demonstrate that your skills are the same as someone who has completed the IELTS with that mark.
Your evidence must also be recent – preferably from the last two years. It should all be backed up with the necessary documents. It's all about being thorough!
What Happens if the Evidence Isn't Enough?
Going through the SELR route doesn't necessarily mean it will be accepted. If your evidence isn't enough to demonstrate your English language knowledge, then your employer will recommend that you take the IELTS or OET test. Don't worry – just because the evidence didn't prove your English language proficiency doesn't mean you won't pass the test!
IELTS takes place all over the world around four times a month, so you are sure to find a booking quickly. The test will assess your general reading, writing, speaking, and listening skills. Upon completion and a mark of 7.5, you can use it to get GMC registered.
In Summary
If you are going into a particular niche or filling in a medical position that doesn't have many UK doctors or have a compelling case for proving your language skills without IELTS or OET, the option of the SELR route could work for you. While it's not the standard route, it can be beneficial for some IMGs, as it means you don't have to pay for or take an additional English language exam.
If you're considering a career in the NHS then contact us and we'll be happy to help you with CV preparation, interview guidance and all the latest jobs from the UK.