PLAB 2 for GMC Registration
16 Feb, 2023
12 Minutes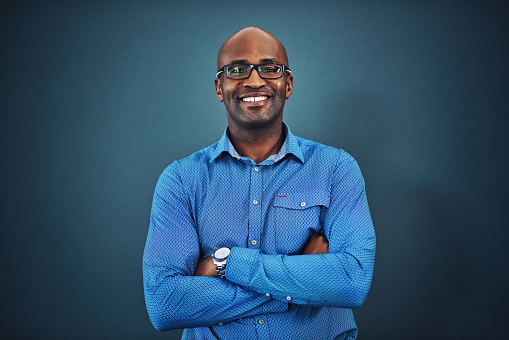 Once you have passed Part 1 of the PLAB, you will need to pass Part 2 to start your GMC application.
But, like many exams to get into the NHS, the second part is often seen as trickier than the first as it is the practical element.
What is the PLAB 2?
The PLAB Part 2 test is the practical assessment component of the PLAB examination, which is required for international medical graduates who want to practice medicine in the UK. The PLAB Part 2 test assesses the clinical skills and decision-making abilities of the IMG in a simulated clinical environment through a series of practical stations that have simulated patients for examination. The aim is to be as close to what the student would face in real life as possible.
The PLAB Part 2 test is designed to assess the IMG's ability to apply their knowledge in a practical setting and to make clinical decisions that are safe and appropriate for patients. The test is conducted in the UK and must be passed to be granted the right to work as a doctor in the UK's NHS.
So, to pass, applicants must demonstrate current best practices, including the guidelines surrounding the NHS and knowledge of the NICE procedures.
What is Being Assessed?
The PLAB 2 focuses on assessing the following domains:
Data gathering, technical and assessment skills
Clinical management skills
Interpersonal skills
The examiner will assess your competency against certain criteria for each domain at each station.
PLAB 2 - The Structure
The PLAB 2 will require you to visit certain stations, and each one will have a simulated patient, and you will be assessed on how you engage with them. The problems and behaviour that you encounter will be varied deliberately. For example, you may be interacting with a patient in the room, over a call or with an anatomical model.
When arriving at each station, you need to confirm your GMC number and name. This is for the examiner – they may be in person or observing via a camera. They will only intervene in a few limited circumstances. You should only tell the examiner what you are doing and why if the instructions at the station tell you to do so.
At the station, you should interact with the 'patient' as you would a real one, requesting relevant information. You will need to perform a physical examination and dummy treatments on an anatomical model, such as an abdominal exam or taking blood.
You should also consider mental health and other factors, not simply the symptoms being presented.
Practical skills
Usually, your competence in the following areas will be looked at:
Performing venepuncture
Checking blood pressure
Cannula insertion into a peripheral vein
Drug dosage calculations
Giving IV injections and setting up drips
The mixing and injecting of drugs into an IV bag
Giving subcutaneous injections as well as deep muscle injections
Suturing of wounds
Cardio-pulmonary resuscitation on adults, children and babies
Interpreting an ECG, X-ray results and other tests or diagnostic investigation
Interpretation of basic respiratory function tests
Urinary catheterisation
Performing a cervical smear
Disposing of sharps safely
Remember, in order to pass this part of the PLAB 2, you need to be able to perform these procedures in line with NICE guidelines and NHS Codes of Conduct.
Interpersonal Skills
All of your medical skills at each station will be assessed in one go. This includes interpersonal skills. The examiner will determine how you interact with the patient, particularly how you approach an examination, even without the patient physically present.
Topics that they may be looking at include:
Communicating with relatives and other healthcare professionals
Breaking bad news
Explaining diagnosis, options and treatment plans
Seeking consent for an invasive procedure or post-mortem
Dealing with nervous patients or relatives
Providing lifestyle advice.
You need to ensure that you are able to cope with a variety of scenarios in the correct manner – the 'patients' are actors who will have been advised to be deliberately angry or to simulate a panic attack, for example. The examiner is seeing how you react in a range of circumstances.
What are the Entry Criteria for the PLAB Part 2?
Medical Qualifications
To be eligible to take the PLAB Part 2, you must have passed the PLAB Part 1 within the last 3 years. If it has been longer, you must submit additional evidence before applying for the PLAB part 2 to showcase your practical knowledge and skills.
You need a validated medical degree from a recognised medical school to undertake any of the PLAB exams.
Eligibility for GMC Registration
Once you have passed the PLAB exams, you will be able to apply for GMC registration. However, you must still meet the eligibility criteria set by the General Medical Council to practise medicine in the United Kingdom, so you will need to provide evidence of good character and professional standing. You can usually talk to your supervisor to work out how to acquire this, but you can also contact the GMC for more information.
Payment of Fees
From April 2022, the fee for taking the PLAB 2 is £906. From April 2023, this will increase to £934.
As spaces on this test are very limited, unlike the PLAB1, you may not be able to receive a refund based on how far in advance you were able to reschedule the test. A full refund is only usually obtained if exceptional circumstances are met.
Undertaking the PLAB Part 2
All of the PLAB tests can be booked through your GMC Online account – it is not possible to book it in any other way.
You will need to bring proof of identification with you to sit the exam, which will be held for you until the end of the exam. You will have your photo taken and will be asked to wear an ID badge during the exam. Acceptable ID would be your passport, a full UK driving licence, or an EU identity card. If you do not have any of these, you should bring evidence of your name change and contact the centre to see what will be acceptable.
You will not need to take any equipment into the exam – everything you need will be provided at each station.
Be sure that you are dressed in the way you would when working in a hospital ward.
Passing the PLAB 2
If you pass the PLAB 2 (well done!), you will be able to begin your GMC application, which will lead to full GMC registration. However, if you do not pass, you will be able to retake the exam up to four times. After the fourth try, you will need to wait a year before requesting an additional attempt, and you will need to demonstrate further learning to improve your clinical skills.
If you've completed PLAB 2 or you are preparing for it at the moment then it's probably time to start thinking about updating your CV. If you'd like to receive our handy NHS approved template CV then get in touch.