Oncology Cancer Centres in the NHS
16 Jun, 2023
10 Minutes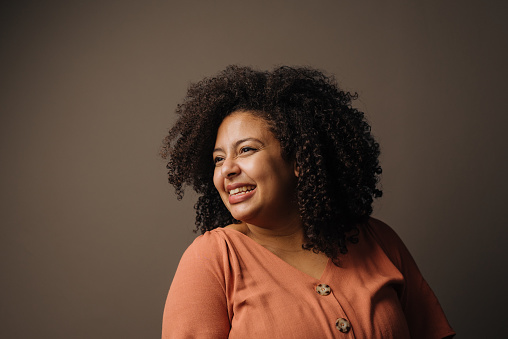 The UK's National Health Service provides life-saving treatments to millions of patients annually, including those with cancer. The NHS works hard to diagnose and treat all types of cancer with the goal of improving the prognosis of every single patient. Between November 2021 and October 2022, the NHS treated over 320,000 cancer patients.
The NHS doesn't just screen, diagnose, and treat cancer patients; it's also at the forefront of medical innovation. Oncology cancer centres in the UK take part in numerous clinical trials helping to discover new medical treatments, many of which help with cancer detection and treatment. Fortunately, these clinical trials have had a major impact on cancer patients, with the UK's cancer survival rate having doubled in the last forty years. Nowadays, when someone is diagnosed with cancer, it isn't an instant death sentence – thanks to medical breakthroughs, cancer patients have a much better prognosis.
If your goal as an oncologist is to provide top-quality cancer care to patients while being a part of brand-new cancer drugs and therapies, then working for the NHS is an excellent option. In this article, you will learn about the setup and infrastructure of NHS cancer services, including a deeper look into five of the biggest oncology centres.
Cancer Centres in the NHS
You'll find NHS cancer centres all around the UK providing treatments to cancer patients while embarking on clinical research. Cancer centres can generally be split into specialist standalone cancer hospitals and designated oncology units within larger hospitals.
Specialist standalone cancer hospitals
There are currently 62 specialist cancer centres in the UK serving specific regions. Each has a team of expert oncologists and the most up-to-date medical technology to deliver effective cancer patient care. Many also perform clinical studies, such as The Christie NHS Foundation Trust and the Manchester Research Centre. These centres put on regular clinical research studies, making developments in cancer screenings and treatments all the more possible. With these cancer centres, better outcomes for patients can be achieved.
Designated oncology units within larger hospitals
Many general NHS hospitals have their own oncology units, which see oncologists delivering cancer treatments to patients in a particular section of the hospital. Often, patients will seek treatment at both a specialist cancer hospital and a designated oncology unit.
Cancer Alliances
Cancer alliances form a significant part of the NHS's cancer services infrastructure. Cancer alliances aim to bring healthcare organisations (including general hospitals, research centres, and cancer centres) together in order to give patients the best possible treatment and care. There are a total of 21 cancer alliances in the UK covering particular regions, including South East London Cancer Alliance, West Midlands Cancer Alliance, and West Yorkshire and Harrogate Cancer Alliance. They serve their local areas, helping cancer patients plan cancer treatments across the region.
Each cancer alliance covers the major cancer site areas so that cancer patients do not have to travel far and wide to receive the needed treatment. These site areas include the breast, lungs, gynae, and head and neck. With these alliances, there is a reduction in waiting times, faster diagnosis, and an overall improved screening process. It's an innovative way of producing better cancer treatment results.
Medical vs Clinical Oncology Within the NHS
Within the NHS, there is a definite split between medical oncologists and clinical oncologists. While both medical professions form a necessary part of cancer treatment for patients, they each have a separate focus. Learning the difference is crucial if you want to work as an oncologist for the NHS.
Clinical oncology focuses on diagnosing and managing cancer, often using tests to determine where the tumour is and how it's progressing. This usually involves the use of MRI or CT scans. Both types of oncology specialties play a critical role in patients receiving the cancer treatment they need.
On the other hand, medical oncology focuses on chemotherapy, immunotherapy, and other targeted therapies to treat cancer directly. They often work closely with other medical professionals, including radiologists.
How NHS Cancer Services are Advancing
Good news – NHS cancer services are only getting better, with cancer patients receiving better outcomes all the time. This is largely thanks to the development of modern medical technology. For example, in recent years, the NHS has used AI to examine and analyse mammograms quickly and efficiently, leaving radiologists more time to treat other patients.
Another primary reason behind the advancement of NHS services is the breakthroughs discovered in NHS clinical trials. NHS cancer centres across the UK are taking part in hundreds of clinical trials, and their discoveries are paving the way for better cancer treatments and faster diagnosis. Here are just some of the significant NHS cancer treatment breakthroughs from recent years:
Breast Cancer Treatment – The Christie NHS Foundation Trust
In 2017, the Christie NHS Foundation Trust contributed to a groundbreaking breast cancer treatment breakthrough. The treatment, which was used on breast cancer patient Anna Jones, used a mix of immunotherapy drugs to target the tumour cells. Fantastically, it worked, giving Anna Jones, who was terminal, a chance at a longer life and the legacy of being a medical pioneer!
Mesothelioma Treatment approved by NICE
In 2022, the NHS approved a new mesothelioma treatment drug – the first of its kind in almost fifteen years. This was a giant breakthrough, especially considering 2,700 people get diagnosed with mesothelioma yearly in the UK. The new drugs – nivolumab and ipilimumab - provide an alternative to chemotherapy, with the clinical trial showing a massive 8% increase in the number of people surviving this form of cancer.
Cancer 'Vaccine' – The Clatterbridge Cancer Centre
Of course, there are plenty of trials still ongoing. The Clatterbridge Cancer Centre is currently trialing a new cancer 'vaccine'. Graham Booth, a head and neck cancer patient, has received injections of a tailor-made therapy (using his own DNA) to prevent his cancer from returning. He's the first in the UK to receive this treatment, and he has this to say:
"This clinical trial has opened new doorways and gives me a bit of hope that my cancer won't come back. And this could open doorways for other people. I'm hopefully looking at a brighter future. A bit of hope that it never returns again – which would mean the world to my family and everyone around me."
These are just a tiny percentage of the research that the NHS has contributed to – many other medical breakthroughs have improved the prognosis of cancer patients all across the UK.
Key Oncology Centres Within the NHS
As an oncologist wanting to work for the NHS, you might be wondering about the best cancer centres to look into working for. These five oncology centres span the UK and offer medical professionals the chance to be at the forefront of cancer research and breakthroughs. Each is also renowned for its high-quality patient treatment and care thanks to its modern medical technologies, effective cancer drugs and therapies, and hard-working healthcare staff members.
Clatterbridge Cancer Centre
Clatterbridge Cancer Centre is one of the leading cancer centres in the UK despite being a relatively new build. It opened in 2020 in Liverpool and has since provided specialist care to cancer patients. Treatments at this site include chemotherapy, radiotherapy, urgent care, and blood cancer services. It is also responsible for many new cancer treatments available within the NHS thanks to groundbreaking research, which often occurs at their dedicated Early Phase Clinical Trials Unit.
Clatterbridge Cancer Centre is part of a wider network of cancer services in the UK. In 2021, the hospital partnered with Liverpool Clinical Research Facility, which received £5.3M in funding that same year. During that same time period, Clatterbridge was able to continue 100% of its clinical trials that were paused by COVID, as well as open 45 new ones.
Clatterbridge Centre has a total of 1,575 members of staff as of 2021, offering those professionals plenty of development opportunities, including clinical education courses, radiobiology courses, and a nursing career pathway. Plus, the location is extremely desirable – Liverpool is a bustling port city with excellent transport links to the rest of the UK.
Mount Vernon Cancer Centre
Located in Northwood, Middlesex, Mount Vernon Cancer Centre offers non-surgical oncology treatments to patients. The centre has a total of 500 staff members serving the surrounding population of Northwest London. The location itself is friendly and peaceful, with handy transport links to the centre of London.
Mount Vernon Cancer Centre has a team of highly specialist oncologists, each focusing in specific cancers, allowing patients to receive targeted treatments. On top of that, the centre uses state-of-the-art technologies; at the centre, you'll find a chemotherapy suite, inpatient ward, nuclear medicine imaging, and iodine suite.
The centre also acts as a research establishment, performing plenty of clinical trials to push forward better treatments for cancer. They have found plenty of success, too. One breakthrough case involved the treatment of metastatic uveal melanoma. Using the drug tebentafusp, oncologists were able to increase survival rates in patients.
The Royal Marsden NHS Foundation Trust
The Royal Marsden NHS Foundation Trust forms Europe's biggest comprehensive cancer centre. The centre has around 2,500 cancer specialists, providing treatment to over 60,000 patients each year. The trust consists of two hospitals – one in Chelsea, London and the other in Sutton, Surrey – as well as a Medical Day Unit in Kingston Hospital (which has a chemotherapy suite). It's an expansive centre that is changing the lives of cancer patients for the better.
Royal Marsden NHS Foundation Trust works closely with the Institute of Cancer Research, helping to pave the way for new cancer treatments. The centres see lots of innovation and modern approaches to cancer treatment, including the use of AI to predict the recurrence of lung cancer. Also, in 2023, the trust began a huge clinical trial involving 16,000 bowel cancer patients called TRACC, which aims to detect the tumour within blood cells. In turn, the goal is to reduce the number of bowel cancer patients needing to go through chemotherapy.
Both hospitals that make up the Royal Marsden NHS Foundation Trust provide an excellent place to work for oncologists. The centre in Chelsea is surrounded by an affluent and desirable area in London, while the centre in Sutton boasts plenty of greenery and a charming, friendly community.
Velindre Cancer Centre
Velindre Cancer Centre sits on the outskirts of Cardiff and serves 50,000 outpatients and 5,000 new patients each year. It's a large, busy cancer centre with specialist cancer services. Not only does its tireless team work hard to provide outstanding patient care, but they also embark on life-changing cancer research in the form of clinical trials.
On top of that, the Velindre Cancer Centre offers cancer patients plenty of support through its Maggie Centre, as well as Nature Based Cancer Support Sessions, which allows patients the chance to take part in sessions such as bread making, weaving, and painting.
Working for Velindre places you at the forefront of cancer treatment innovations. Plus, you get to work in the capital of Wales. Surrounding this cancer centre, you'll find plenty of amenities, excellent transport links, and natural beauty.
The Beatson West of Scotland Cancer Centre
The Beatson West of Scotland Cancer Centre in Glasgow is huge, treating 8,000 new cancer patients yearly. Its services include chemotherapy and radiotherapy, with the hospital having a grand total of 48 chemotherapy stations. The 950 staff members provide other types of cancer treatments, too, mainly specialising in clinical haematology and non-surgical oncology.
The hospital embarks on constant clinical trials funded by Beatson Cancer Charity. The funding contributed to the Radiotherapy Research Project, which aims to increase radiology effectiveness, particularly on hard-to-treat cancer sites such as the pancreas, lungs, and brain.
In terms of location, Glasgow is a bustling port city in the heart of Scotland, with plenty of historical sites, eateries, and transport links – by train, you can get to London in 5 hours, Manchester in 3 and a half hours, and Edinburgh in under 90 minutes.
In Summary
The NHS is proud to offer specialty cancer services across the UK, spanning from the South of England all the way to the North of Scotland. Working as an oncologist at one of these cancer centres means you get to be at the heart of cancer research and development, thanks to the focus on clinical trials. With the innovations and high-quality treatment that come from each of these centres, cancer patients' lives are changed for the better.