NHS London Weighting for IMGs
13 Mar, 2023
10 Minutes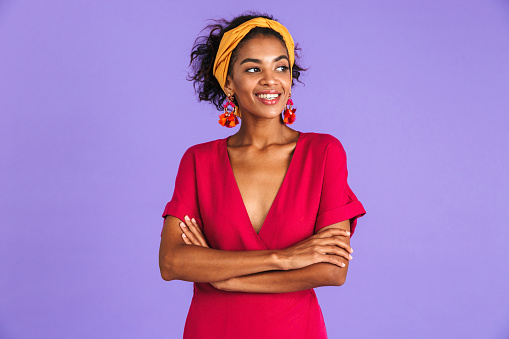 Are you an IMG applying for jobs in the UK? If so, one of the big questions on your mind will be which city to live in. Many IMGs first think of London when considering where in the UK to move. It makes sense; London is the capital and has much to offer! However, that also comes with high prices – for everything. In London, you can expect to pay more for rent, transportation, and food than anywhere else in the UK, meaning your money will not stretch as far. For this reason, there was the introduction of London weighting.
What is London Weighting?
London weighting involves London key workers (which includes NHS staff) getting paid more due to the location. You might wonder, is that really necessary? When you look at the figures, the answer is yes. According to Trust for London, it costs 50% more in London to achieve the same comfortable standard of living as the rest of the UK. Keep in mind that most doctors are in the highest percentiles of earners in the UK so this helps but the London weighting is designed to even the balance more.
Who is Entitled to London Weighting?
All key workers including nurses, doctors and NHS employees who work in London are entitled to London weighting. That means you are entitled to it if you work in an NHS hospital stationed in London. That's the case even if you do not live in the same area as the hospital.
How Much You Are Entitled To
When working for a new employer, you will want to know how much you will earn- after all, it affects everything, including the rent you can afford!
The amount of London weighting you are entitled to depends on where your NHS hospital is. Of course, it'll have to be situated in London, but the weighting varies depending on the location. That's because London is more expensive in the centre. The amount of London weighting you are entitled to when working in inner London will be more than if you're working on the fringe of the city. Here is the exact amount of weighting you are entitled to based on where you work:
Inner London: £2,162 per annum.
Outer London: £527 per annum.
Fringe: £149 per annum.
Claiming London Weighting
So, how will you claim London weighting? The good news is that you don't have to. When working for the NHS in a London location, the weighting will automatically get added to your salary, so you'll receive it as part of your monthly payments.
Does London Weighting Help?
Considering the earlier figure that it costs 50% more in London to achieve the same living standards as the rest of the UK, you might wonder if London weighting helps. While your weighting might not give you an added 50% (depending on your earnings), that doesn't mean the weighting is not helpful at all!
The additional £149 to £2,162 per year when working in London can make a huge difference, especially if you have to spend a lot on transportation and rent in the capital. You can use that additional money to ensure you can live more comfortably in London. It will pay for the things that might cost a little bit more, such as:
Rent
Food
Transport
Social Activities (like going out to restaurants)
So, while it can be argued that the London weighting isn't enough for just how pricey the capital is, it still helps those key workers that rely on that extra money.
Should You Work in London?
Considering the high cost of living, you might wonder if you should live and work in London. However, if you're still at the stage as an IMG where you are applying to NHS roles, it's certainly not a city you should rule out, as London can be an incredible place to live.
On top of excellent transportation links and desirable residential locations, London is also a great multicultural city – you'll find people from all walks of life living and working there. Plus, there's always something going on. It's hard to find yourself bored when living in the capital! From the fantastic range of food to the abundance of independent cafes, you'll always find something to do with your free time. There's a reason it's so desirable and thus more expensive.
Of course, there are other places to live that aren't quite as expensive as London. UK cities like Cardiff, Manchester, Leeds, and Hull all have their own benefits to offer. You also have the option of avoiding cities altogether and choosing to work in a UK town.
If the cost of living is a serious concern for you, keep in mind that the cost of living is higher in the South than it is in the North, as a general rule.
Cost of Living in London
It can help to know the general cost of living in London before deciding whether London weighting is enough to make you comfortable. At this moment in time, London is an expensive city to live in, particularly with recent high inflation. Remember – that can change over time.
In 2023, the average cost of living for a single person in London is around £3,200 a month. That will be higher for couples and families. That amount covers costs, including rent, transport, and enjoying a social life. If that price seems a little daunting, there is also the option of working in London but living outside of it as a commuter.
It's also handy to keep in mind that, as a doctor working for the NHS, you will receive a higher-than-average salary! That means living in London should not quite be so difficult for you financially.
In Summary
London weighting is a way to ensure that those living in London receive extra pay to make up for the increased cost of living. While some would argue it's not quite enough to cover all the expenses, it can still help make living and renting in London a lot more manageable.
If you are looking for your next NHS job in London then get in touch and our team will be happy to help with support and guidance as well as all the latest NHS jobs