Overview of MRCPCH Part 2 AKP Exam
11 Feb, 2023
8 Minutes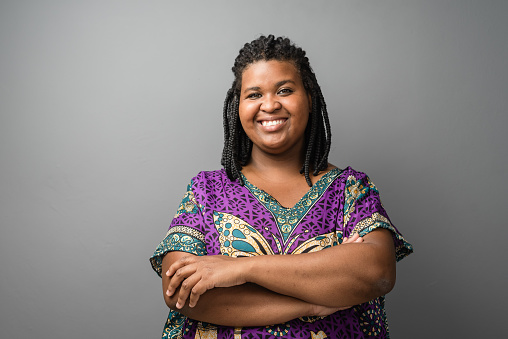 The General Medical Council (GMC) approved MRCPCH exams are an ideal qualification route for becoming a qualified paediatrician in the UK. To receive the postgraduate qualification, an overseas doctor must pass its various exams before submitting a GMC application.
The Applied Knowledge in Practice (AKP), once known as MRCPCH Part 2, is one of the three theory exams you must complete, followed by a clinical exam. Yet, you might be unsure how it works or what to expect. Here's a detailed overview of the MRCPCH Part 2 – AKP exam.
What is the Purpose of the AKP Exam?
The AKP test is designed to compare your knowledge, understanding, and clinical decision-making against the standard of those entering the core specialist training.
What to Expect During the AKP Exam?
Unlike the Foundation of Practice (FOP) and Theory and Science (TAS) exams that have single papers, the AKP exam comprises of two papers that are two hours and 30 minutes long each. Also, you must take both AKP exams on the same day.
As an AKP candidate, it is expected you will know how to manage various children's diseases, which you are likely to encounter within 12 to 18 months of paediatric experience.
Do the Exam Questions Have the Same Worth?
No. Each AKP exam question will be worth a specific number of marks, and you can identify the worth of each one during the computer-based test. Your total score is based on your number of correct responses and the maximum marks per question. All incorrect answers are worth a score of zero.
The exam tends to include a mix of best-of-five questions, extended matching questions, and N from many questions where you choose two or three answers from a long list. Also, your score from the two papers are combined to create an overall mark, but each can provide the same total.
Do I Have to Take the MRCPCH Exams in a Specific Order?
There are no set rules for taking the three MRCPCH theory exams, as you can take them in any order to suit your needs and preference. However, many candidates tend to take the FOP and TAS exams first before completing the AKP, but the choice is yours. However, you cannot complete the clinical exam until you have passed all three theory exams.
How Can I Complete the AKP (Part 2) Exam?
You have two options for completing the three computer based MRCPCH theory tests: at a test centre or online invigilation.
If you select online invigilation, you are free to complete the exam in your own home or another private location using a computer. However, you must have a reliable internet connection to finish the test without interruption. If you do not have dependable internet in your home, you'd be wise to sit the exam in an alternative location with stable internet, such as a hotel room or your workplace.
An online invigilator will need to monitor you during the exam. For this reason, you must have a computer with a web camera, and you'll need another mobile device for video and audio. What's more, you must download a browser extension to share your screen. Don't forget to charge any devices you use to ensure you don't lose power during the exam.
If you would prefer to take the exam at a test centre, you must be aware that seats are allocated on a first-come, first-served basis. For this reason, you must book a place at a test centre as soon as possible during the application window.
Will I Receive Exam Feedback?
Yes. Every candidate who completes an MRCPCH exam will receive examination performance feedback. It doesn't matter if you pass or fail; the feedback can provide valuable insight into strengths and weaknesses. It could also provide guidance on how to prepare for repeating the exams in the future, if necessary.
You will receive a percentage score for each category, as well as the overall grade and the mean percentage scores to compare your marks against those who passed the exam overall.
How Many Times Can I Take the AKP (Part 2) Exam?
Some of the best paediatricians have failed the MRCPCH theory and/or clinical exam, and it doesn't reflect your potential as a doctor. The GMC understands this, which is why it allows six attempts for passing every MRCPCH exam. If you believe you have reasonable grounds to pass, you can appeal your exam result.
How Much Will the AKP Exam Cost?
The MRCPCH theory and clinical exam fees differ by country. For instance, the AKP (Part 2) exam will typically cost £595 in the UK, but it may cost £835 overseas. However, you will be pleased to learn that the exam fees are the same for the test centre and online invigilation.
How Do I Register for the MRCPCH Exams?
Get started by registering an online account at the Royal College of Paediatrics and Child Health (RCPCH) to sign-up for the MRCPCH exams, including the AKP. You can avoid frustration by registering as soon as possible during the application window, as you will only have three opportunities to take it throughout the year. Don't leave your application too late because the window will close two months before each exam.
What are the MRCPCH Exam Rules?
Candidates have various rules to follow to take the MRCPCH exams. For example, you must submit all original medical registration certificates and primary medical qualifications before entering an exam. Photocopies, translations, and scans are only accepted if authenticated or prepared by the issuing medical school or university.
You can only enter an exam if you provide the full name featured on your original medical registration certificates or diplomas. For instance, entry is denied if there is an issue with the spelling or order of names. If you have changed your name by marriage, civil partnership, or deed poll, you must submit the original documentation to enter an exam under your new name.
Also, you must bring a form of ID to the exam, in addition to your admission documents. Accepted forms of ID include a passport or driving license with a photograph and signature.
If you're currently studying for the MRCPCH exams and embarking on your journey to becoming a Paediatrician in the NHS then get in touch and we'll be happy to support you with our guidance, materials and job updates.