IELTS for GMC Registration
06 Mar, 2023
9 Minutes
GMC registration is essential for being able to practise medicine in the UK. To get on the G...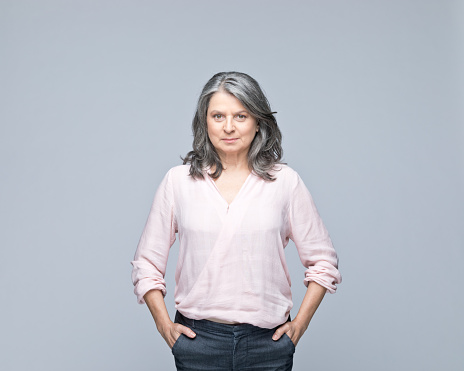 GMC registration is essential for being able to practise medicine in the UK. To get on the GMC register as an IMG, there are a couple of things you'll need to prove first, including your PMQ, certificates of good standing, and your proof of the English Language.
One of the most common ways to prove your English Language knowledge is to take the IELTS (International English Language Testing System).
What is IELTS?
IELTS is a standardised English language test that the GMC accepts, which costs around £195. You complete it within a single day, and it includes four sections: reading, writing, speaking, and listening. For the test to qualify for GMC registration, you must score a minimum of 7 on each section and achieve an overall score of 7.5.
There are two versions of IELTS: general and academic. As an IMG wanting to get GMC registered, you need the Academic version of IELTS, as this is the one designed for professionals.
Once you have passed IELTS, the results will last two years, so get GMC registered within that time!
The Importance of English Language Testing
You need to prove to the GMC that you can communicate effectively. As an IMG wanting to work for the NHS, communicating in English is essential, as you'll be speaking with patients and colleagues throughout your typical workday. Knowing English well means being able to communicate seamlessly, preventing the chances of any misunderstandings. You'll also be required to write in English in a typical NHS role, too. That's why the test includes reading, writing, speaking, and listening.
Keep in mind that IELTS is only one way to prove that you can speak and understand English well enough for GMC registration. There are other methods, too, such as the OET or confirming you've completed an English-speaking primary medical qualification.
Structure of the IELTS Test
So, what can you expect from the IELTS test? To prepare, it helps to know the structure, which we will go over below. Each of these components is to be taken on the same day with no break in-between. Also, you can either take the reading, writing, and listening section on paper or on a computer.
Reading: 60 minutes
You'll be given three long texts to read and understand in the reading section. Each one is slightly more difficult than the last. These texts come from newspapers, journals, magazines, and books. There are 40 questions in total to answer.
Part 1: The first factual text will be focused on general life in the UK, potentially from a magazine or journal.
Part 2: The second text is another factual text specific to employment.
Part 3: Lastly, the third text revolves around general interest. This one is the longest and most challenging, usually involving a lot of description.
Listening: 30 minutes
In the listening section, you will listen to four different recordings, each a conversation or a monologue. You'll have an answer sheet alongside this with specific questions about what is said during the recording, where you'll need to write down your answers. Once the recordings have finished, you'll get ten minutes to transfer your answers to a separate answer sheet (to hopefully make the answers clearer).
The four recordings include the following:
Task 1: Social Needs
This recording involves two people discussing general social topics, such as where the nearest café is.
Task 2: Social Needs
The next part again covers social needs, but this time is in the form of a monologue. It might be someone talking about their educational experiences or how they performed at a meeting.
Task 3: Educational or Training
The fourth recording mimics an educational or training experience with up to four people involved in the conversation. For example, it might include a leader training three students on a topic.
Task 4: Academic Subject
Lastly, you will listen to an academic monologue, such as a lecture.
The questions you'll need to answer about the above four tasks include labelling, multiple choice, matching, and note/sentence completion.
Speaking: 11-14 minutes
The speaking section of IELTS requires you to talk out loud with an examiner in-person and consists of three areas. Here is what to expect from each part:
Part 1: A conversation between you and the examiner consisting of the examiner asking you questions about your general life, such as your work, family, and interests. For example, they might ask how many siblings you have or where you work.
Part 2: Next, you'll be given a task card on a topic. You'll get one minute to prepare your answer before talking the examiner through the subject. Usually, this will last between one to two minutes. The topic can be anything.
Part 3: Lastly, you'll have a conversation with the examiner about the topic that was on your task card. It will replicate a natural conversation with the examiner asking questions about the subject.
Writing: 60 minutes
The writing part of IELTS consists of two parts: tasks one and two. Task one will ask you to summarise information from a graph within your own words, while the second task asks for an essay responding to a statement or argument. You get a total of sixty minutes to complete this section. Ideally, spend more time on the second task, as it requires a lengthier answer in the form of an essay.
IELTS Marking System
There is no pass park for IELTS. Each section – reading, writing, speaking, and listening – is graded from 1 to 9 (9 being full marks). While there is no pass mark, there is a mark that the GMC accepts. For it to count towards GMC registration, you'll need an overall score of 7.5, with a minimum score of 7 in each section.
If you don't reach these marks the first time – don't worry. You can always resit!
What Are Your Other Options?
While IELTS is considered a gold standard for proving your English language knowledge, as it's a worldwide test that the GMC accepts, there are other options. For example, OET is another common test taken by IMGs for GMC registration, which is much more focused on your English skills in a medical setting.
Another route involves proving that you have taken your primary medical qualification in English as long as you completed the qualification within the last two years. There is also the option of SELR for proving your English language knowledge to the GMC, which involves getting an English language reference from an NHS employer. However, this is a much more uncommon route.
In Summary
IELTS is a standard English language test used by IMGs for GMC registration. With it being so widely available, it's a popular option. However, remember that there are other options; many IMGs take the OET exam instead due to its relevance to their medical profession.
If you're considering a career in the NHS we can help. Get in touch and we'll keep you updated with all the latest news and jobs from the NHS.