Health and Care Visa Maintenance
25 Feb, 2023
9 Minutes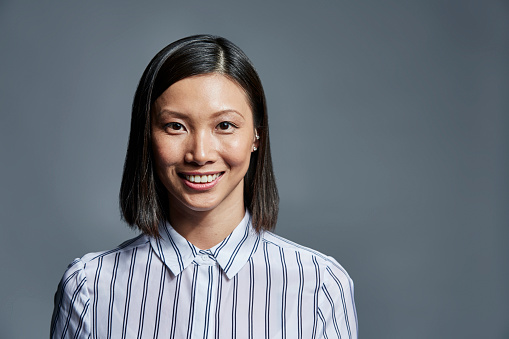 The Health and Care Visa is the visa for IMG doctors to be able to travel and live in the UK. As part of the application, you might need to prove that you have enough savings to support yourself during the first four weeks of living here. However, there is another option. If your NHS trust ticks the maintenance box on your Certificate of Sponsorship, you will not have to provide financial evidence on your visa application.
What is Certification of Maintenance?
Certification of maintenance is a simple checkbox located on your Certificate of Sponsorship. The NHS trust supplies the Certificate of Sponsorship and chooses whether or not to tick this box. If they do, they confirm that they will maintain and accommodate your first month of stay in the UK so that you don't have to rely on savings or public funds. However, that doesn't mean they will supply the funds – it's only if you struggle unexpectedly and you need it.
Why is Maintenance Important?
For you – the IMG – maintenance is useful as it means you don't have to supply extra documentation or save the £1,270 for 28 days straight. It means a more straightforward Visa application.
From the perspective of UKVI, they need to know that you can support yourself in the UK. Even if you have an excellent NHS job lined up, that first month can be tricky regarding paying for accommodation and supporting yourself. With the maintenance box, that's confirmation that you are supported. If you can't be supported by a guarantee from the maintenance tick box, then they will expect you to prove that you can fund yourself with proof of finances.
Are NHS Trusts Likely to Offer Maintenance?
The good news is that most NHS Trusts offer maintenance to IMG doctors coming to live and work in the UK. That means you won't have to prove you have savings in your Health and Care Visa application.
Does Confirmation of Maintenance Cover Dependents?
If you have to prove your maintenance funds, you will need an extra £285 for a partner, £315 for a child, and an additional £200 for any extra children you bring to the UK. However, if the NHS trust has ticked the maintenance box, they confirm they will cover that, so you won't have to prove you have those additional funds.
The NHS Trust Has Not Agreed to Maintenance – What Then?
In the unlikely but still possible case that the NHS has not agreed to tick the maintenance box, you will simply have to do the extra step of proving your finances. That is so that UKVI knows that you can financially support yourself (and potentially your family) during the first four weeks of living in the UK.
You will need at least £1,270 in your bank account for 28 days in a row. It cannot move out of the account because it needs to be shown as savings rather than money you need right now.
To prove that you have this money in savings, you'll usually submit a recent bank statement, which would clearly show your details, including:
Your name
Your bank account number
The statement date
The bank's name
All transactions over the 28 days
The necessary funds (in this case £1,270)
What to Do if the NHS Trust Hasn't Ticked the Box
If the case is that the NHS trust had not ticked the box when they had previously agreed to, then it is likely an error. You will need to contact the NHS trust so that they can add a sponsor note to confirm that they meant to tick the box – this will be enough for the visa application.
You should note that Certificates of Sponsorships cannot be altered. If any changes need to be made by the NHS trust, they do so by adding a sponsor note. Don't worry; this won't affect your visa application.
Receiving Funds for Maintenance
You might wonder when you will receive the funds from the NHS trust for maintenance. In reality, there is no absolute guarantee that you will receive the funds. That is because the NHS trust only provides them if they are absolutely necessary, and if they are, they will only fund up to £1,270, and the extra funds to cover dependents if necessary. Don't think of maintenance as relocation expenses or funds that can be relied upon when you arrive.
If you do need the maintenance funds, you will have to pay them back. But don't worry – as you are starting an NHS role, you will be able to cover the costs over time.
What Else is on the Certificate of Sponsorship?
The maintenance check box is only one important part of the certificate of sponsorship. This electronic record also has your unique reference number, which you must use in your Health and Care visa application to prove you have an NHS job.
To get your Certificate of Sponsorship, you'll need documents such as your passport, GMC registration, references, police clearance certificate, and proof of address.
The Certificate of Sponsorship will also show the following information about your role:
The start date
Your general responsibilities
Salary
Terms of employment
Remember that you can only submit the entire Health and Care Visa application once you have your Certificate of Sponsorship. If there's anything wrong – such as an unticked maintenance box – you will need to contact the NHS trust to get them to add a sponsor note.
In Summary
The maintenance check box on your Certificate of Sponsorship is something you need to double-check, as it being unchecked will change how you apply for your visa. With it checked, you won't need to prove you have funds to support yourself; with it unchecked, you'll need to provide extra documentation during the Visa application. Ideally, the NHS trust will tick the box to make it easier for you. Generally, that is what happens!
Up next, we will discuss the police clearance certificate. This is another document needed for your visa application. Instead of covering funds, though, it's a document to prove your criminal history (or lack of it).
If you are thinking about relocating to the UK and would like to hear more about your options for working in the NHS then email us and we'll be happy to guide you.