Health and Care Visa Extensions
25 Feb, 2023
11 Minutes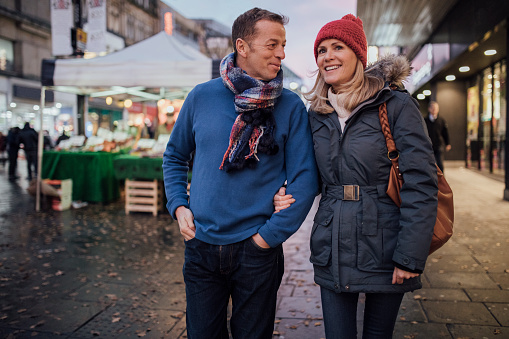 Any IMG doctor wanting to work for the NHS requires a health and care visa. This visa grants you the right to live and work in the UK. After sending an application and getting it approved, you can begin your life as an NHS doctor.
That's not the end, though – your health and care visa will run out at a certain point, as they do not last forever. You can apply for an extension if you are still offered the chance to work for the same NHS employer.
Who Can Extend Their Health and Care Visa?
You need to meet specific requirements if you want to extend your visa. If you don't meet the criteria, you might have to follow a different route, such as updating or switching your visa.
You can usually extend your health and care visa if you:
Have the same job and occupation code as you did when you first applied for the visa
Have the same employer that gave your certificate of sponsorship
Your job still meets the requirements (for example, you meet the minimum salary)
What if You Have a Tier 2 Health and Care Worker Visa?
Visas have changed since they were called tier 2. For example, if you applied before 1st December 2020, you would have a tier 2 health and care worker visa, but these are no longer provided. Eligibility requirements differ in this case for an extension.
If your certificate of sponsorship was given before the 24th of November 2016, you would need a minimum salary of £20,800 per year. If your certificate of sponsorship was given after this date, you'd have to meet the salary requirements – usually meaning being paid at least £20,480 per year. However, this doesn't have to include only your salary from the NHS trust – it can also include allowances such as banding or enhancements, as long as they are guaranteed.
Applying for a Health and Care Visa Extension
Just like you did when you first applied for your health and care visa, you will need to prove your identity, which requires one of the following:
Your biometric information (fingerprints and photograph)
You'll give this at a UKVCAS service point. Upon doing this, you'll be given a new biometric resident permit.
Scanning your identity document on the "UK Immigration: ID Check" app
You'll need to download the app to your phone to do this. You'll also need to sign in to your UKVI account. If you do not have one, you'll need to sign up.
New Certificate of Sponsorship
In addition to a proof of identity, you'll be issued with a new certificate of sponsorship when your employer extends your contract. Not much will have changed as you're staying with the same sponsor but your new dates of employment will be reflected so you can report them to the home office in your extension application.
From there, you can extend your visa on the Gov.UK website. It's an application on their website that is simple to fill out and shouldn't take too long. Just make sure you click "yes" when asked if you are applying for a health and care visa. As an IMG doctor working for the NHS, that is the kind of visa you will be extending!
The health and care visa extension application allows you to start and complete it later. So, if you start your application and don't reach the end, you can also go back, sign in, and continue your application at another date.
How much does it cost?
There is no longer a fee for having your biometric (fingerprint and photo) taken and the standard application fee for extension depends on whether you'll be in the UK for:
up to 3 years - £247 per person
more than 3 years - £479 per person
If you are applying as a doctor then the Healthcare surcharge is not applicable so there are no additional fees for that.
How Long Can You Expect to Wait?
Expect to wait around three weeks for most health and care visa extension applications. That is assuming all the information you have submitted is correct and you have included all the necessary documents.
There are certain situations where the application may take longer than three weeks. However, that only usually occurs if you need to attend an interview, your documents require further verification, or there are specific personal circumstances (such as a criminal conviction).
Can You Get Your Visa Extension Faster than Three Weeks?
If you need your visa sooner than three weeks, you can pay to speed the process up. It is called the priority service, and you'll need to check the box during your application. It costs £500 in addition to the application fee and means you'll receive a decision within five working days.
There is another option if you need a decision by the end of the following working day: super priority service. It costs £800 also in addition to the application fee.
You can check either of these boxes if you need a fast decision. Don't forget to be thorough with your application, as any mistakes or inconsistencies may cause delays.
What About Your Partner and/or Children?
If you moved to the UK with a partner and/or children, they would also need to extend their visas. However, their applications will be separate from yours. They just need to ensure they complete the application before their visa expires.
What if You've Changed Your Job?
If your NHS employer has changed since moving to the UK, you won't be able to extend your visa. In this case, you must follow a different route: applying to update your visa.
Updating your visa is necessary if you've changed jobs, employer, and/or occupation code. You have up to three months before starting this new NHS job to update your visa, which will give you plenty of time for the application to be considered and – hopefully – accepted. You'll need to give your biometric information for this or use the UK Immigration ID Check App on your phone, which will ask you to scan your ID.
Just like you would when extending your health and care visa, you must complete the application on the Gov.UK website. The process is straightforward as long as you have all the necessary documents and information.
Note: you cannot start your new job until your visa has been accepted and updated. In the meantime, you cannot travel outside of the UK – stay within the UK while the decision is being made.
In Summary
You don't need to leave the UK when your health and care visa runs out. Assuming you still have a job with the same NHS employer, you can stay in the UK as an IMG by extending your visa; however, if you want to switch positions while in the UK, you must update it instead. It's important to do this process before your visa runs out so you can legally live and work in the UK.
If you're reaching the end of your current NHS contract it might be time to consider your options. Perhaps you are happy with your current employer and want to stay or maybe you're wondering what else is out there for you. Get in touch and we'll be happy to discuss your current options.