FRCR Oncology Part 2B Overview
15 Feb, 2023
8 Minutes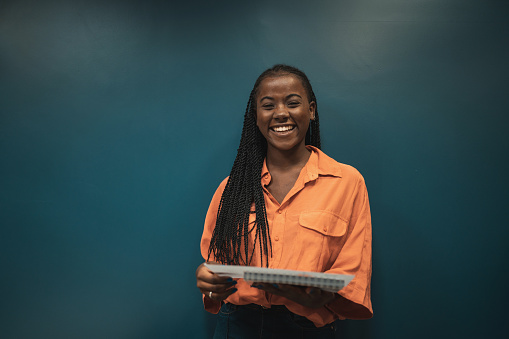 FRCR (Oncology) is a postgraduate qualification that allows you to gain GMC registration and start working for the NHS in a senior role. It's also necessary to get your CESR, which will enable you to join the NHS specialist register.
Of course, to get to that stage, you must complete all the exams first, including FRCR part 1, part 2A, and part 2B. In this article, we'll dive into the final exam – part 2B, which requires a broad knowledge of malignant diseases and cancer patient management, as well as drug therapy and radiotherapy.
While FRCR (Oncology) parts 1 and 2A are written exams. Part 2B is a more practical exam that allows you to demonstrate your core Oncology knowledge in a more realistic clinical environment. The point of the exam is to ensure you can provide real-life patients with high-quality care.
FRCR Part 2B: Cost, Eligibility, and How to Apply
Cost: £663 (for members) and £844 (for non-members)
To be able to sit the exam, you will need the following:
A Pass in the First FRCR and Final FRCR (Part 1)
Three Years of Clinical Oncology Training
To book your FRCR part 2B exam, you'll need to use your RCR log-in and then head to the exam hub, where you'll be able to choose your date and location. Candidates are given two weeks from the start time of booking to complete their booking applications, and the exams will take place a couple of months after that.
FRCR Part 2B Exam: What to Expect
FRCR part 2B is split into two components: clinical and oral. They are both practical exams where you'll be examined in real-time by two examiners at a time in thirteen stations. To pass, you'll need a broad range of Oncology skills, as well as excellent practical skills.
Clinical
For the clinical component, you'll complete five stations where you'll be given eight minutes (with a one-minute rest between each). In these stations, you'll come across real-life patients you must examine. You'll show your examination techniques, discuss prognosis, devise a management plan, and discuss potential treatment options. Of course, it's vital to show patient sensitivity during this time, too.
Keep in mind that you are likely to come across malignant neck, breast, and skin tumours, so spruce up your knowledge in those areas!
Oral
For the oral part of the exam, you'll complete eight structured oral assessments. Each last five minutes, and you'll have two examiners for one half and two different examiners for the second half.
In these oral assessments, you will be asked a range of questions that will appear on slides, and you will answer via a discussion. Often, you'll notice the next question building on top of the last, allowing you to demonstrate your deeper knowledge. The slides will often ask you to do things such as interpret scans (such as MRI) and develop radiotherapy plans. Overall, the questions will revolve around two separate cases.
How to Pass FRCR Part 2B
The exam is rigorous, and you'll need in-depth Oncology knowledge if you wish to pass. Here are our tips for passing the first time:
Read the Syllabus
It helps to know what examiners expect of you, so read the RCR syllabus, which shows you how to behave and the skills you must demonstrate to get marks.
Practice Sample Questions
You can find sample oral questions, which you can use to practice answering. The more familiar you get with them during the revision period, the more likely you'll ace it on the day.
Watch Demonstration Videos
Knowing what to expect – especially in clinical scenarios – makes a world of difference. Luckily, you can find demonstration videos that depict the examination experience, showing you what you'll experience on the day.
Take a Preparation Course
If you want more practice and to be guided on this examination, a preparation course might come in handy. At the very least, it will direct your studies and allow you to focus on the core material.
Read the Examiner's Reports
The examiners often report poor quality examination skills in the reports. Check it out to see where previous examiners go wrong so that you can ensure you don't make the same mistakes.
Here are some of our recommended books to help you prepare:
Radiotherapy in Practice – Imagine – Hoskin P, Goh, V.
Oxford Handbook of Oncology 4/e – Jim Cassidy, Donald Bissett, Roy A. J. Spence OBE, Miranda Payne, Gareth Morris-Stiff
On the day of the examination, arrive early refreshed and prepared, allowing all the preparation you've put in to invigorate your confidence. Remember to keep a steady pace, too – consider time at each station. When you get your minute break in between each station, breathe and mentally prepare yourself for the next one.
The Next Stage After Passing
Have you passed FRCR part 2B? Congratulations! As the final exam in the FRCR (Oncology) examinations, passing this one means you have your postgraduate qualification, which you can use alongside IELTS or OET to gain GMC registration. On top of that, you'll be able to start an NHS role at a senior level, which means enjoying more responsibility and a higher salary.
It helps to get to grips with what life will be like working for the NHS as a practitioner. Here is what Zabihullah Stanikzai MD, MSc Clinical Oncology, has to say about it, which may enlighten you,
"Oncology in NHS is very advanced and developed compared to my native healthcare system, the technology and systems are very much advanced here, and the MDT meetings and peer review meetings are very much beneficial for future development and CPD."
Future development is a particular focus for IMGs who have taken the FRCR (Oncology) examinations. For example, you might decide to further your Oncology training while working for the NHS. In particular, you may decide to pursue the CESR qualification to get on the specialist register – which the FRCR qualification will help you with.
In Summary
FRCR (Oncology) is a highly respected postgraduate qualification that allows you to start an Oncology career at a more senior level. By getting this qualification, you prove that you have the necessary skills and knowledge to provide cancer patients with high-quality care.
If you're an Oncology doctor who is preparing for or has recently completed your FRCR 2B then email us and we'll be happy to keep you updated with the latest jobs from the NHS