FRCR Oncology Part 2A Overview
15 Feb, 2023
8 Minutes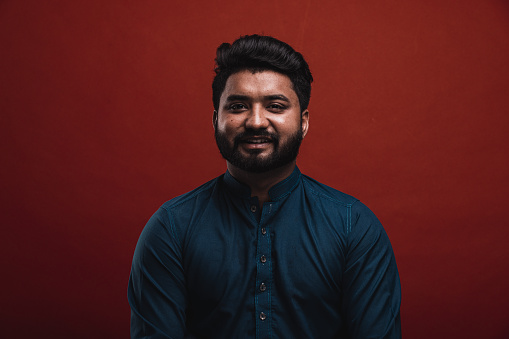 FRCR (Oncology) is a qualification for both UK trainees and overseas oncologists wanting to work in Oncology for the NHS. For IMGs, this qualification is a route towards getting GMC registered, which allows you to practise in the UK. Not only that, but FRCR is also a crucial part of getting on the specialist register via the CESR route. It makes sense that so many Oncologists choose to demonstrate their knowledge with these exams.
The FRCR (Oncology) exams are divided into FRCR Part 1, FRCR Part 2A, and FRCR Part 2B. Part 1 is a written exam spread over two days, covering cancer patient management and investigation. Part 2A – the exam we'll cover in this article – is similar in that it is a single-best-answer examination split into two papers. However, the focus of this exam will be primarily on drug therapy and radiotherapy, and you'll need a broad knowledge of malignant diseases to pass. So, if you're preparing for your FRCR (Oncology) part 2A exam, here is everything you need to know.
How Much Does FRCR Part 2A Cost?
For Members of the Royal College of Radiologists: £464
For Non-members of the Royal College of Radiologists: £591
Who is Eligible for FRCR Part 2A?
To be able to sit the FRCR part 2A exam, you must meet the following criteria:
Have a GMC-recognised Primary Medical Qualification
Have Completed Two Years of Supervised Oncology Training
Obtained a Pass in FRCR Part 1
How to Book FRCR Part 2A
You will have an RCR account from your first booking – you must use this account to book part 2A. It's easy to book FRCR part 2A on the RCR exam hub (make sure you have a good internet connection). You'll be able to pick the date and the location of your exam. RCR offers FRCR exams in test centres in both the UK and certain countries overseas.
Be sure to check out the RCR upcoming exam dates, so you know when bookings open and when exams are. Exams run twice a year, and bookings usually close a few months before that. However, booking dates only stay open for two weeks, so it's essential to do it in time.
Keep in mind that you only get six attempts at FRCR Part 2A – you'll need to provide evidence of extra educational experience for further attempts beyond that.
FRCR Part 2A: Exam Structure
FRCR part 2A involves two papers containing 120 questions, each with three hours to answer. The questions/statements have five stems with only one correct answer, and these stems might look very similar to one another. To pass each question, you'll need broad knowledge of Oncology.
Paper One Tumours Covered:
Skin
Urology
Respiratory
Head and Neck
Central Nervous System
Gynaecology
Paper Two Tumours Covered:
Breast
Lower Gastrointestinal
Upper Gastrointestinal
Haematology
Image-based
Miscellaneous
How to Pass FRCR Part 2A
Passing FRCR part 2A is not easy. According to data from RCR, the pass rate for the years 2016-2022 was 58%. To succeed in this exam, you'll need to put a lot of time and energy into your studies and prep. Here are our tips for passing the first time.
Look at the RCR Curriculum
The first step to passing is understanding what you're tested on, so look at the syllabus and core curriculum to focus your studies. You need to know what the examiners test the candidates on. For example, they want you to see a demonstration of core medical knowledge, problem-solving skills, and the ability to apply medical knowledge to a patient management plan.
Do Sample Questions
Another excellent resource offered by RCR for the FRCR exams is sample questions. Practising sample questions will quickly help you get to grips with the exam's structure, instilling more confidence in you. Plus, the more you do, the more the core knowledge will sink in.
Go on Royal College YouTube
Did you know the Royal College of Radiologists has a YouTube channel? On there, you can find plenty of useful training and revision information to help you prepare for the exams.
Take a Course
Many overseas Oncologists find taking a course for the FRCR Part 2A exams helpful. Remember that these courses are expensive, but they might increase your chances of passing.
Prepare Early
Do not leave it until the last minute to start revising. You must start prepping for FRCR Part 2A as soon as possible, as the knowledge that is expected of you is broad.
Here are some textbooks we recommend to help you prepare for the exam:
Get Through Final FRCR 2A – Teck Yew Chin, Susan Cheng Shelmerdine, Akash Ganguly and Chinedum Anosike
Oxford Handbook of Oncology – Jim Cassidy, Donald Bissett, Roy A. J. Spence OBE, Miranda Payne, Gareth Morris-Stiff
SBAs for the Final FRCA 2A – Richard Lindsay, Scott Gillespie, Rory Kelly, Raghuram Sathyanarayana, Nicholas Napier, Paul Burns
On the Day
Don't let yourself down on the day. To increase your chances of passing, be sure to do the following on examination day:
Get There Early
Getting there early is essential for being able to sit the exam. Plus, you'll feel less stressed if you aren't rushing to the exam, so plan your route and show up in plenty of time.
Answer All Questions
Candidates get awarded a +1 mark for a correct answer and 0 marks for an incorrect answer. There is no negative marking, which means it's in your best interest to answer all questions.
Keep an Eye on the Clock
Don't run out of time! Spend an appropriate amount of time on each question by keeping an eye on the clock.
What Happens After You Pass?
You will receive the good news via email with a detailed look into your performance. Once you find out that you've passed, first, congratulate yourself! Perhaps share the good news with loved ones, after all it's a massive achievement and one that you shouldn't understate.
After that, you can think about booking the following (and final) exam for FRCR Oncology – Part 2B. The next exam is slightly different in structure and requires a different approach. Don't worry – in the following article, you can find out everything you need to know about FRCR Part 2A, including how to apply and how to prepare.
If you're working your way through the FRCR exams at the moment then get in touch and we'll be happy to share useful guidance and insights on your journey to working in the UK