FRCPath Haematology for IMGs
22 Feb, 2023
12 Minutes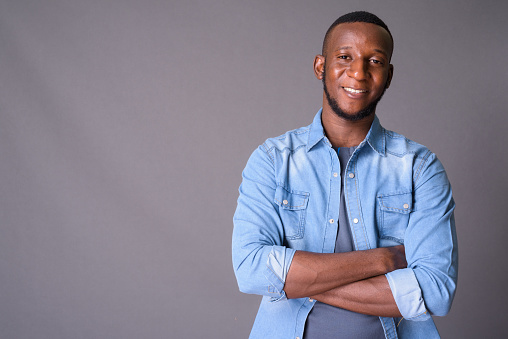 FRCPath is a highly regarded qualification awarded by the Royal College of Pathologists and allows access to GMC registration. For overseas doctors wanting to become a pathologist in the NHS, it's the ideal route. Of course, there are many different types of FRCPath examinations, each revolving around a specific speciality. In this article, we will focus on FRCPath in haematology.
Haematology is the study of blood and blood diseases, such as myeloid disorders, anaemia, and bone marrow failure. If you do this as your speciality, the FRCPath in haematology is a good route for you to get GMC registered, which will allow you to work in the NHS as a haematologist.
The point of the examination is to ensure the candidate has the skills and knowledge to practise haematology in the UK at a senior level safely. It creates a set standard of quality clinical care that patients can trust.
Cost and Eligibility
FRCPath in haematology costs £707 for part one and £1,487 for part two. However, keep in mind that these prices tend to change yearly.
The exam is open to anyone worldwide, as you can take part one from home. However, you must have completed at least two years of training to apply for part one and at least three years of speciality training for part two. On top of that, you'll need to wait at least twelve months after sitting part one to apply for part two.
Applying on the Royal College of Pathologists website is simple. Make sure you apply early in the application window, as the exam demand is quite high.
FRCPath Haematology: Part 1
So, what can you expect from the FRCPath in haematology examinations? Let's start with part one.
FRCPath haematology part 1 is split into two papers – paper one and paper two.
Paper One
Paper one is a written examination that lasts three hours. It includes four essay questions centred on general haematology, blood transfusion, haematological oncology, and haemostasis & thrombosis. The answers here are more like essays than short answers, which means you'll have to provide long, clear, organised answers that adequately demonstrate facts and show your interpretation of clinical situations. This part of the exam is not just about showing your knowledge of haematology – it's also about proving that you have written communication skills.
Paper Two
Paper two also lasts three hours. It includes 125 multiple-choice questions focused on the broad topic of haematology. The questions often refer to a clinical scenario. Blood transfusion, general haematology, haematological oncology, and haemostasis and thrombosis take up 25% of the questions each.
FRCPath Haematology: Part 2
Part two of the FRCPath haematology exams involves three exams: two written and one oral. It takes place over three days, and you can only sit these exams in the UK. That means that, as an IMG doctor, you will need to travel to the UK to complete your FRCPath qualification.
The written papers involve short, focused answers, so you'll usually answer with just a short phrase. However, the second paper requires longer answers. The oral exam asks you to demonstrate both your clinical knowledge of haematology as well as your spoken communication skills, which is an important factor for becoming a haematologist in the UK, especially at a consultant level. Here is what to expect from part 2:
Morphology: Short Answer Questions
This section involves twelve questions; you get ninety minutes to complete them. These questions often include examining flow cytometry plots and microscope slides.
Morphology: Long Cases
This section includes three questions that you get ninety minutes to answer. You'll demonstrate your ability to handle a case history, and you'll show that you can examine lab results, provide a report, and make a diagnosis.
Transfusion
Another written paper that asks you to answer ten questions over two hours.
Coagulation
The last written paper is coagulation, and you will answer eight questions in two hours.
Oral Examinations
To complete part two, you will need to take two oral examinations, which last thirty minutes each (totalling one hour). The topics cover coagulation transfusion medicine, general & laboratory haematology, and haematological oncology.
Preparing for the Exams
The key to passing FRCPath in haematology is registering early and revising enough. You need to cover the range of topics evenly during your revision process, as that will enable you to receive more marks. Read a wide variety of books and journals to expand your knowledge and ensure you've covered all bases. Of course, remember to refer to the speciality training curriculum for haematology – as an IMG doctor, you need to understand what is expected in terms of haematology knowledge, as it might look slightly different to what you know.
As you have likely gathered, the process of the FRCPath in haematology is a little complicated. Therefore, it's a good idea to get used to the structure of the exams by taking past and example examinations. The more familiar you are with the exams, the more chance you will pass the first time.
To prepare for the oral examination, consider practising with a friend or colleague. If you have a mentor, you can get them to give you pointers. The more you practice, the more you hone your haematology and communication skills, which will help you on the day.
What Happens Once You Pass?
Passing FRCPath in haematology is an enormous achievement. Once you receive the news that you have passed part two, you should congratulate yourself! It's not easy, and it shows you have the necessary skills to work in the UK at a senior level.
Of course, there is one more step before you can work for the NHS: GMC registration. You can use FRCPath as your postgraduate qualification in your GMC application. You'll also need to prove your English language skills by passing either the IELTS or OET. From there, you'll be invited to an ID check in the UK, and once you've passed that, you'll have a license to practice medicine in the UK.
In Summary
FRCPath in haematology is an excellent qualification to have. If you specialise in Haematology and want to work in the UK, it's the best way to gain GMC registration, and you could even work in the UK at a consultant level with it.
FRCPath in haematology is not the only speciality that the Royal College of Pathologists provides a qualification for – they offer over twenty! In the following article, we will discuss FRCPath in histopathology.
If you are a haematologist looking to work in the NHS then contact us and we'll be happy to guide you through our template CV, interview preparation guides and the latest job openings from the UK.