Working Successful On-Calls and Night Shifts
16 Mar, 2023
9 Minutes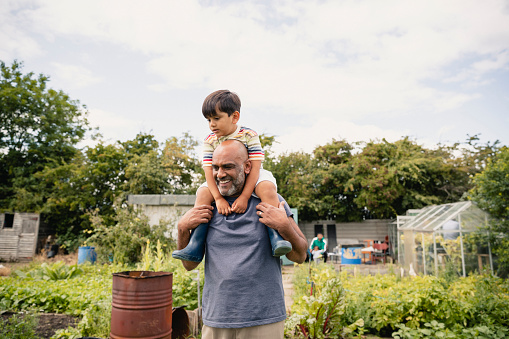 Many healthcare practitioners, such as doctors and nurses, will work at odd hours or on-call shifts at some stage in their careers. While you cannot stop your pager from beeping or prevent a busy night on a ward, there are steps you can take to ensure you feel 100% prepared for an on-call shift. Read the following advice for working successful on-call and night shifts.
What To Expect From a Shift?
An NHS employee is on-call when completing any shift outside their normal working hours when required. However, they don't need to remain on-site, as an on-call shift can relate to any work on a Trust's premises. However, an NHS employee can complete an emergency on-call, which is when they can be called in for a medical emergency despite not being on the on-call rota, such as providing medical help following a major incident.
An NHS employee is required to be available throughout their on-call shift, and the Trust and switchboard must have their contact details while they are on-call, including home contact details. An employee on-call must be fit for work at all times to protect patients and an NHS Trust's standards.
If you are unsure about the best action to take during a shift, don't hesitate to talk to the duty senior person in charge or on-call manager for advice and assistance. It is their responsibility to provide advice and support when needed and help make decisions during complex circumstances.
What Working Hours Should I Expect?
Twilight shifts are similar to standard shifts, if they are outside your working hours, but they are completed at night. However, it often requires you to cover four to five days each week, with each shift starting somewhere between 5pm to 9pm.
A night shift covers your normal working hours, you will just be starting your shift in the evening rather than the morning. The night shift pattern varies among healthcare practitioners, as doctors will typically work between 10.45pm to 8.45am while nurses are required to start at 7pm to work a 10.75 hour shift.
How to Prepare for a Night Shift
Working outside of daylight can be difficult to manage. You must find ways to mentally and physically prepare for working a shift.
Adopt a Positive Mindset
A negative mindset will sabotage your day. Remove stress from an on-call or night shift by leaving problems at the door and entering with a positive attitude. For instance, a friendly, helpful demeanour to your colleagues will make them more likely to lend a helping hand when needed or a listening ear when you are stressed or have a medical concern.
Don't dwell on what is going wrong during a shift and focus on its many positives, such as a co-worker bringing you a much-needed cup of coffee, a friendly chat with a patient, or successfully treating a patient's medical condition. A positive mindset will lower your stress levels, help you overcome obstacles, and you'll finish a shift with a sense of satisfaction – it will also make it easier to unwind and fall asleep.
Carry a Water Bottle to Every Ward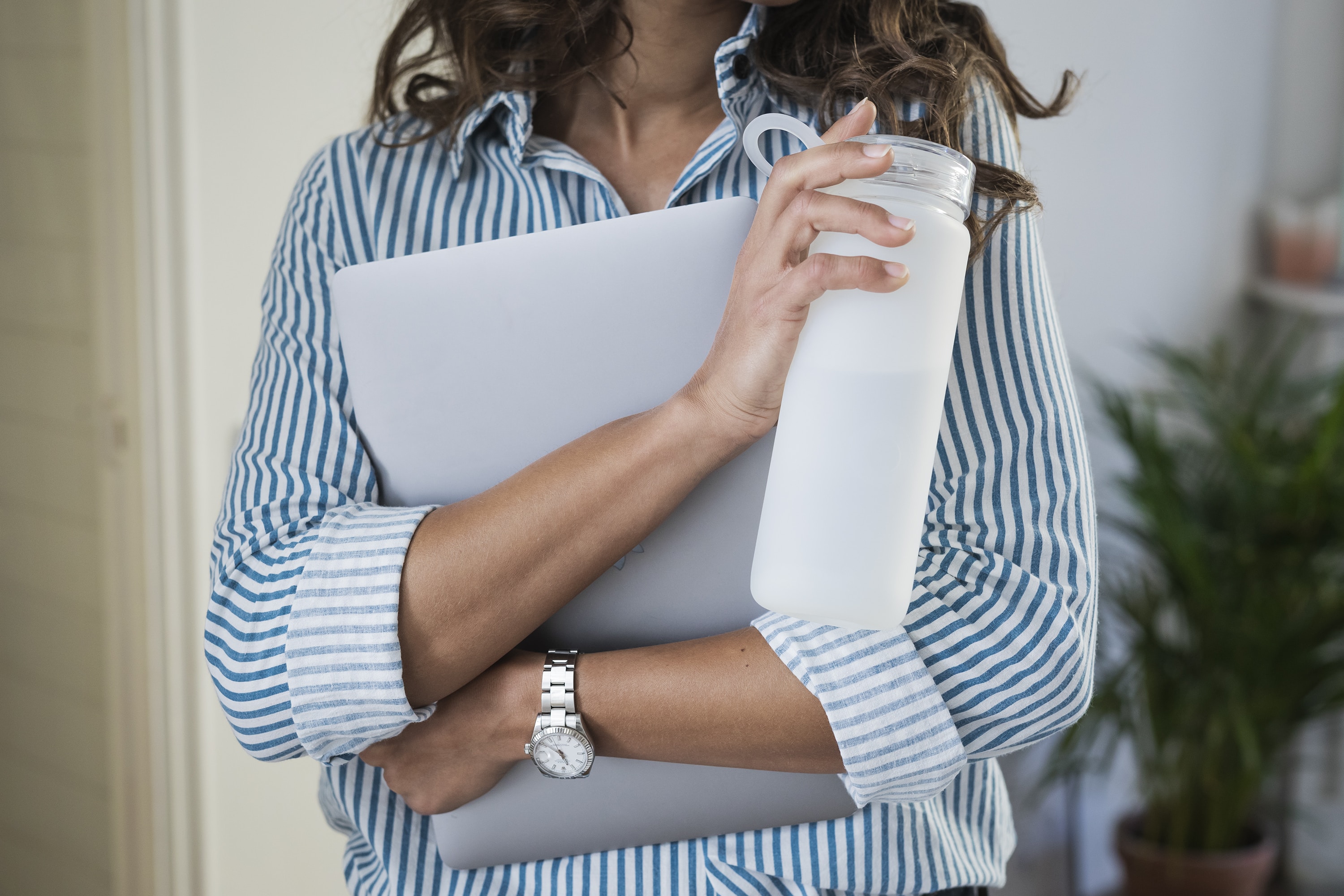 Finding time to grab a drink might not always feel easy during a busy on-call shift. Yet, it is important to remain hydrated to boost your energy levels, improve your focus, and prevent dehydration. As every hospital ward has a water fountain, you would be wise to carry a water bottle between wards to enjoy a drink on the go. Don't be afraid to go to the loo either!
Eat Foods with Slow-Releasing Energy
The food you eat before and during a shift will determine your energy levels, motivation, and focus when on-call. Prevent tiredness, irritability, and poor productivity by ensuring you eat foods with slow-releasing energy before a shift and on a break. You may take some time to figure out what foods work for you on a night shift – you might want to have a 'breakfast food' at the start of your shift, or you may want to have dinner with family.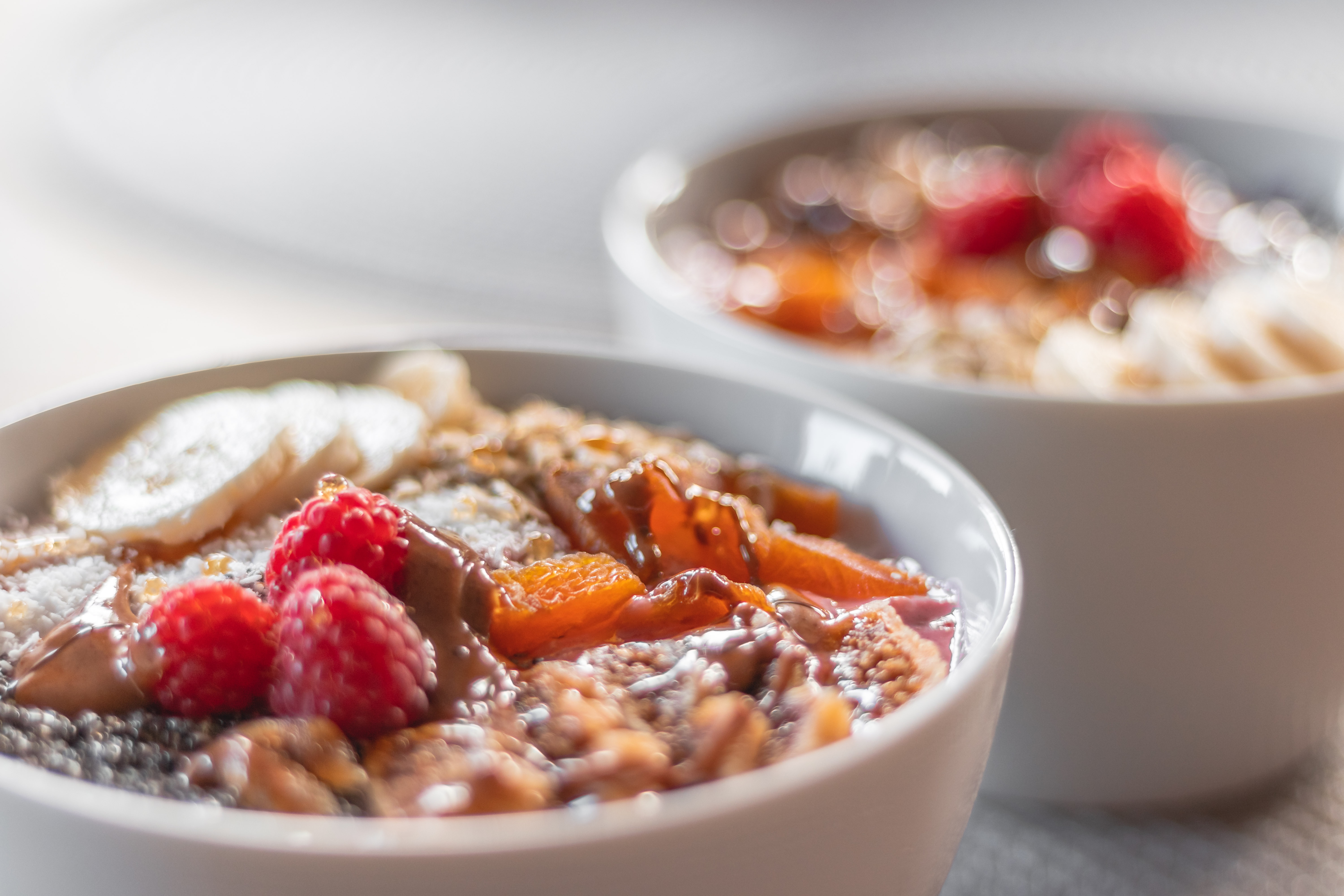 Good examples of foods with slow-releasing energy include:
Wholemeal bread
Yoghurt
Sesame seeds
Crackers
Beans
Brown rice
Sweet potatoes
Nuts
Lentils
Oats
Bananas
Sleep When You Can
Every shift will feel different. Some might feel stressful and hectic, and others might be relaxed and quiet. If you are completing a 24-hour on-call shift, you shouldn't hesitate to grab some sleep when you can. You might be beeped within the first five minutes of closing your eyes, or you could rest your mind and body for hours. Either way, a little shuteye will boost your energy levels, motivation, and focus, ensuring you provide exceptional patient care throughout your shift. If you are on-call but at home, make sure that you have alarms which can wake you up and that your car and house keys are grabbable – you don't want to waste time getting out.
How to Get Through the Shift
A long, busy, and demanding shift can take its toll on you mentally and physically at times. Yet, various tactics can ease some of the pressure on your shoulders to boost your motivation and mood.
Take a Break When Possible
It is unlikely a colleague or senior member of staff will tell you to take a break due to the busy nature of a hospital. Yet, you are entitled to take a 20-minute break if you have been working for more than six hours. While your task list might not always make breaks possible, you must take one when an opportunity arises.
Your break shouldn't coincide with your daily rest, and you should avoid taking it in the middle of your shift location to enjoy a mental and physical break from your workstation. Even if you don't take the full 20 minutes, give yourself time to grab a drink, take a breath, or enjoy a quick bite to eat in the junior doctors' mess. Your mind and body will thank you for it.
Delegate Tasks to Other Staff
Doctors must use their skills as much as possible during an on-call shift, which means delegating other tasks to other staff members on a ward. For example, nurses and HCAs might be happy to perform an ECG, NG, IV cannulation, catheter, or take bloods. By doing so, you will have more time to spare to assess patients on various wards, prescribe medications, and save lives. Of course, you must maintain a respectful, friendly, and approachable demeanour to encourage the nursing staff to help you. Build a rapport with hardworking nurses to secure their help while learning from their extensive knowledge.
Handover Your Shift
Staying later for a shift will only add to your physical and mental stress. You might feel tempted to stay late to care for a specific patient's needs, but this isn't always practical or best for a patient. It is better for a sick patient to be cared for by a doctor starting a 12-hour shift over one who is exhausted from many hours of caring for patients on different wards in the middle of the night. Unless you are in the middle of a medical emergency, you should handover the shift to go home on schedule and leave your patients in another doctor's capable hands.
Conclusion
An on-call or night shift will feel physically and emotionally demanding at times. Yet, understanding what's expected of you and how to lift your mood and energy levels will work wonders for your motivation and mindset. If you follow the above advice, you could finish the working day or night feeling an immense sense of satisfaction, and you'll return home feeling lighter, happier, and ready for the next on-call shift.
If you'd like to know more about working in the NHS then get in touch and we will be happy to provide support, guidance and all the latest jobs from across the UK.