What is a Resident Medical Officer RMO?
13 Mar, 2023
10 Minutes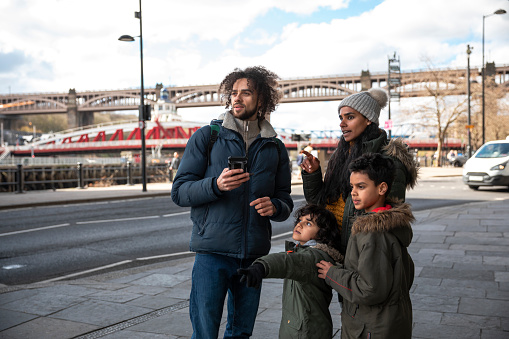 When you choose to move to the UK as a doctor, there are several routes you can take, one of which is becoming a resident medical officer. Resident medical officer (RMO) is not a job title you'll hear as much as others like 'consultant' or 'junior doctor', but the role still holds a crucial place often in private hospitals.
What is a Resident Medical Officer?
An RMO is a registered medical practitioner in the UK that usually works in a private hospital. It's a non-training position. As a resident medical officer, you oversee the hospital and have a permanent presence during shifts, providing ongoing patient care and ensuring that standards are up to scratch. Often, RMOs work around the surgery department, but they can work in any ward, often carrying out general ward duties.
The hours for an RMO can differ. For example, some resident medical offers might work on a one-week on, one-week off rota. During the week 'on', they would be in the hospital full-time, receiving accommodation and meals. During the week 'off', they wouldn't be on shift at all. However, other types of rotas for resident medical officers involve working 24-48 hours per week.
Where Do Resident Medical Officers Work?
Resident medical officers usually work in private hospitals. As an IMG, you might wonder about the difference between a private and an NHS hospital. Private hospitals are part of the independent healthcare sector in the UK, which is separate from the NHS. While the NHS provides free healthcare for all UK residents, private healthcare allows patients to pay for their healthcare treatments out of their own pocket or through private medical insurance. Some patients prefer this because it means having more controlled access to healthcare.
The Responsibilities of a Resident Medical Officer
So, what does a resident medical officer do while they are on shift? Their job is to provide 24-hour medical cover to the hospital and patients. During that time, they have a wide range of responsibilities; they might assist the management of patients, support consultants, attend and assist in emergencies, and cover ward duty. For example, an RMO might help and even take the lead in the case of cardiac arrest.
One significant part of their job is ensuring the hospital meets its high standards. Basically, they oversee the hospital, assisting when necessary. Here are just a small handful of the tasks that are expected of a resident medical officer:
Taking blood
Liaising with and updating consultants
Clerking patients
Certifying deaths
Undertaking emergency procedures, such as resuscitation
Maintaining revenue capture policies
RMOs stay in the hospital until more cover arrives. It's all about always ensuring a resident medical officer is present to ensure the safe and smooth running of the hospital.
Who Can Become a Resident Medical Officer?
Many international medical graduates use the role of RMO as an entry point into the UK. With this access, they may move on to other positions working for the NHS.
You will need full GMC registration to work as a resident medical officer. On top of that, you need two years of experience post-registration. The experience must have involved a mixture of medicine and surgery, and you must be proficient in advanced life support. To prove this, it's important to have adult and paediatric resuscitation certificates. Plus, as you'll often be working with paediatric patients, it's also important that at least six months of your work experience involved working with paediatric patients.
In 2021 the GMC reported that there are as few as 650 RMO doctors working in the UK with 86% practising medicine outside of the UK immediately before starting the role. They also found that only 21% expected to be in the role in a year. The evidence really suggests that doctors often see RMO posts as a first UK role and not a long term career.
How Much Do Resident Medical Officers Get Paid?
Usually, the pay for being a resident medical officer is the same as your previous medical position, assuming you worked in the UK just before. It's a basic salary, so don't expect to earn a lucrative wage while working as an RMO. According to UK talent, the average resident medical officer gets paid £57,500 per year, but this is dependent on work experience and time worked.
There is the option of seeking additional work if you want to earn more as an RMO – working as a locum doctor at the hospital. That will involve picking up any extra shifts that require a medical professional with your skillset.
Advantages and Disadvantages of Being an RMO
The Advantages:
A Chance to Study
While you might work long shifts as a resident medical officer, you will also get a lot of time off to balance that out. Due to this, you can put a lot of time into studying. Many RMOs undertake research while working in this position, as they have plenty of time to focus on it.
Introduction to UK Healthcare
Some IMGs find work as an RMO a good introduction to the UK healthcare system, where they can gain experience before moving on to an NHS position.
Low Stress
Many doctors enjoy the low-stress environment that comes with RMO work. A lot of the hours will be spent checking up on patients and taking on ward duty. Then, the 'off' shifts provide plenty of free time. Some doctors pursue this as their vocation as they like this kind of lifestyle, as it allows them to focus more on their personal life outside of work.
The Disadvantages:
No Clinical Training
Working as an RMO provides no clinical training, which can be a disadvantage for those wanting to progress in their career.
Can Be Lonely
Due to the nature of the role, some people find RMO work to be too lonely.
Relatively Low Pay
Compared to other medical roles, working as a resident medical officer does not provide excellent pay.
Should You Become an RMO?
As you can see, there are advantages and disadvantages to working as an RMO. Whether it's right for you depends on your career goals and how much experience you have. It could work for you if you want a low-stress job working for a private hospital. However, you might consider a different post if you want a training position that allows you to progress into an NHS specialist role.
In Summary
You might not hear about the 'resident medical officer' position as much as you do other posts, but it's a role that matters. With their constant presence and ability to assist in emergencies, they greatly improve the quality of patient care in private hospitals.
If you're considering a more traditional route towards working in the NHS, perhaps at an ST3+ Registrar or Consultant level then get in touch and we'll be happy to support you with information and guidance as well as all the latest jobs from the NHS.