The NHS Doctors Staffing Crisis in Numbers
04 Apr, 2023
15 Minutes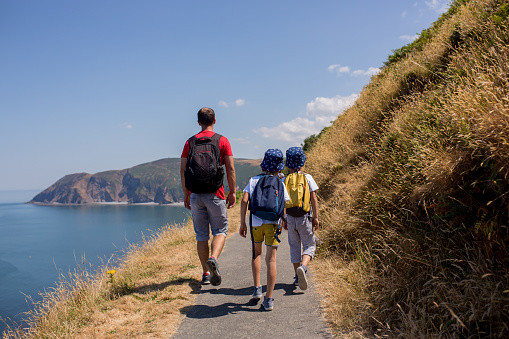 Currently, the NHS is facing an enormous staffing crisis, meaning there simply aren't enough doctors per patient. It's a national issue affecting the entire NHS workforce and the UK population.
While the NHS has suffered staff shortages since its inception, the current situation has reached crisis mode. In light of recent news that NHS Staff shortages could exceed 570,000 by 2036, we're exploring the staffing crisis for doctors, why it is happening and what the future holds – as well as the numbers that show just how severe this crisis is.
What is the NHS Doctors Staffing Crisis?
The NHS staffing crisis refers to the current chronic staff shortages in the NHS. The healthcare system faces numerous issues due to an increased demand for doctors, which equals longer waiting times that affect both the staff and the patients. Unfortunately, the crisis has been going on for several years, and many NHS staff and organisations are desperate for change. In turn, it has led to more NHS staff members quitting their posts, which then worsens the issue. NHS Chief Executive, Amanda Pritchard, had this to say (source: NHS England):

"The NHS has been under more pressure than I have ever known in my 25 years working in the service – the threat of the 'twindemic' of flu and covid became a reality, and that was alongside huge demand for all services – from ambulance and A&E services to mental health and GP appointments."

There has been much debate about how to handle the NHS staffing crisis. However, one thing most people can agree on is that something needs to change.
The NHS Doctors Staffing Crisis in Numbers
How bad is the NHS doctor staffing crisis? When looking specifically at doctors, you can see how much the system currently suffers. Here are some eye-opening statistics that indicate just how deep the problem runs.
Only 3.03 practicing physicians per 1000 people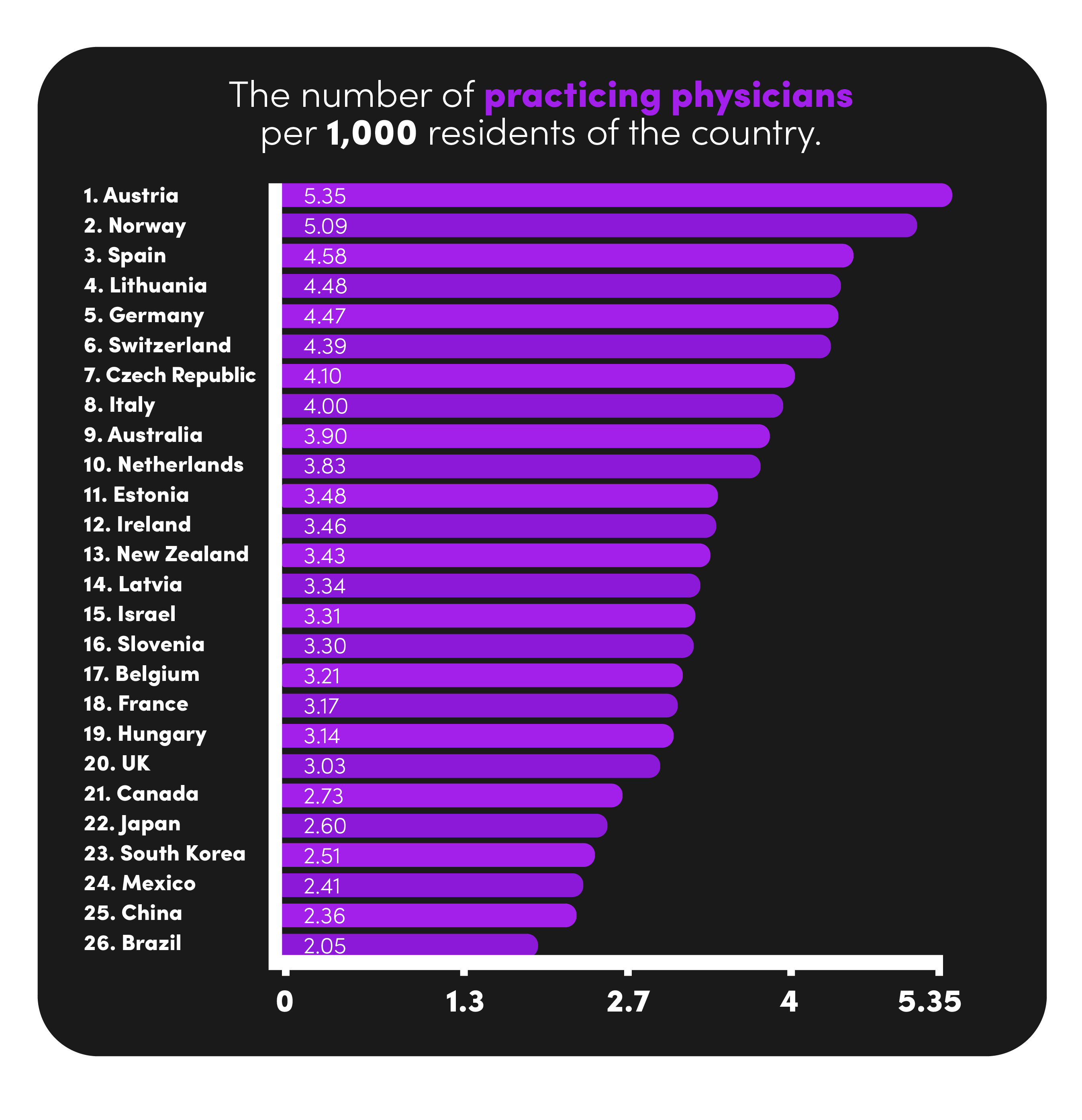 Based on data from 26 countries, the UK has only 3.03 practicing physicians per 1000 people in the UK. That is below the average of 3.53. To put that into perspective, the UK falls below Austria, Germany, Italy, Australia, Ireland, Israel, and New Zealand. This lower-than-average number of doctors equals longer waiting times for patients, many of whom struggle to make an appointment at all. This is concern enough on its own; however, the unseen impact is the stress and burden the additional workload puts on the workforce in turn creating further staffing problems.
8,728 medical vacancies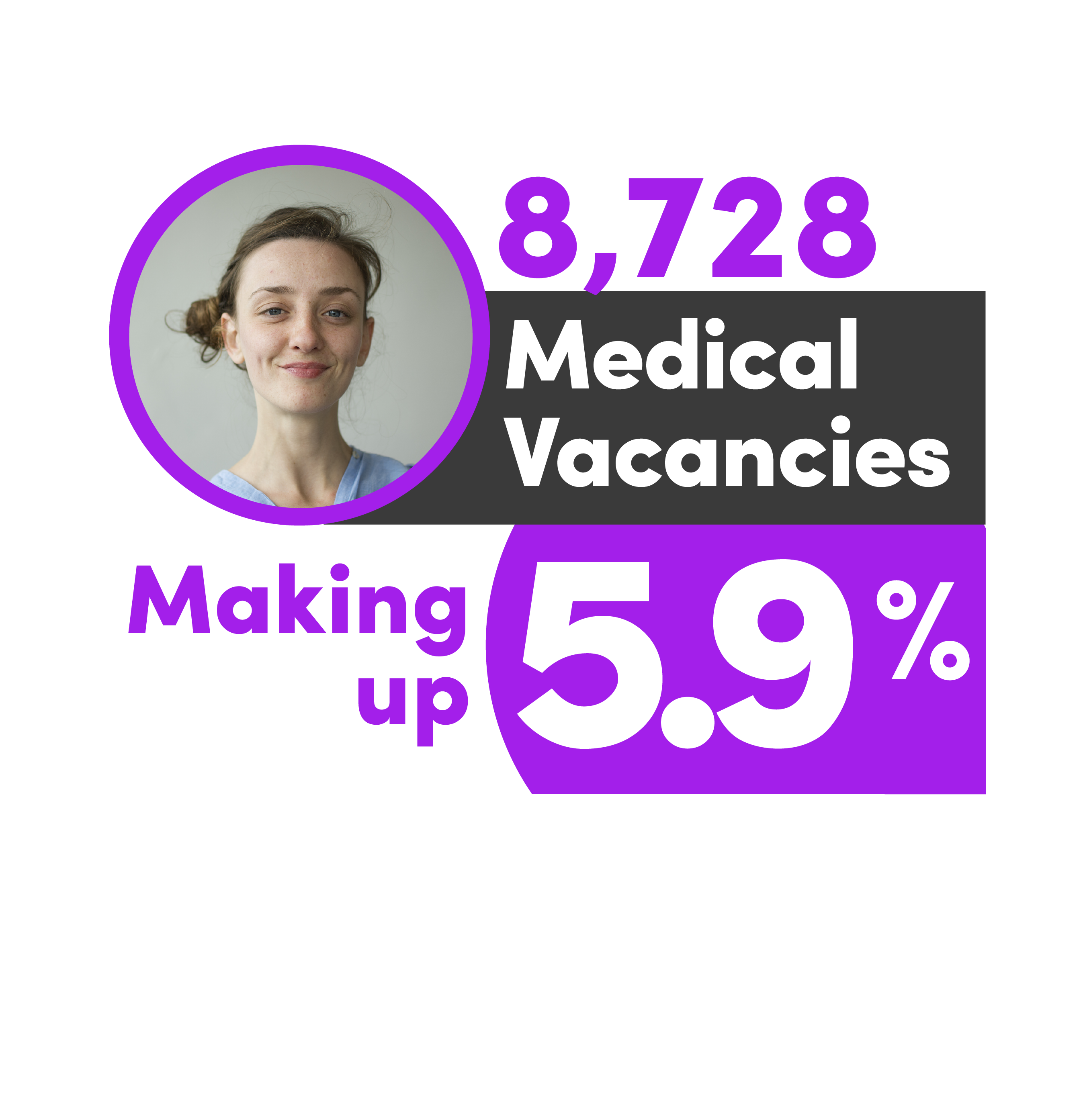 As of December 2022, there were 8,728 medical vacancies, making up 5.9% of open posts. Across a total of 219 NHS Trusts this means a shortfall of around 40 doctors per Trust. These staffing gaps have contributed to the enormous strain on the NHS, with many NHS hospitals and GPs struggling to deliver optimal patient care due to this. The geographical challenges of recruiting medical staff mean that vacancy rates are widely variable across the NHS often leaving areas in biggest need of healthcare provisions with the fewest doctors.
An increase of 2.4% in doctors
The number of NHS doctors increased by 2.4% between June 2020 and June 2021. While this can be seen as a glimmer of hope, there are still far too many medical vacancies, and that growth does not keep up with the ever-growing need for NHS doctors. In fact the number of vacancies in the NHS grew from 8,075 to 9,676 over the same period.
A loss of 10,365 NHS staff due to work-life balance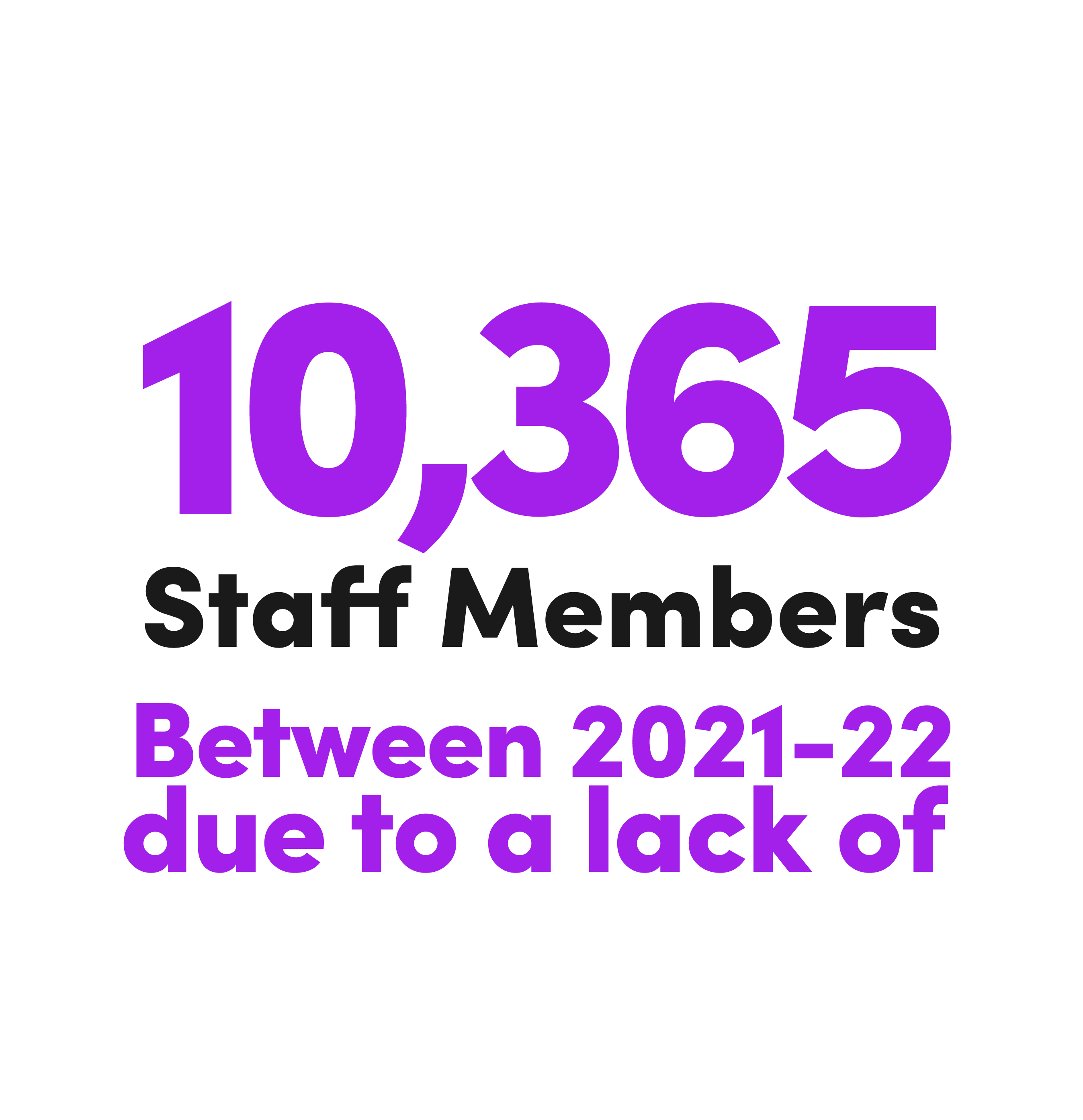 According to a Sky News analysis of NHS England Data, the NHS lost 10,365 staff members between 2021-22 due to a lack of work-life balance. If those numbers continue, the crisis will deteriorate, causing significant issues for the NHS and patients. That data shows there's a real problem with the system – NHS staff members need a better work-life balance for increased retention. Unfortunately this loss of staff only leads to further strain on NHS rotas, thus perpetuating a worsening problem and a negative feedback loop.
7.2 million people on NHS waiting lists
Thanks to the COVID backlog, there are still 7.2 million people on waiting lists. These patients will be waiting for non-medical appointments that they'll need to attend for the sake of their own health. The problem isn't just about getting through the backlog; it's also the knock-on effect it has on new patients needing similar appointments with doctors.
A lack of growth in the medical workforce
The General Medical Council published the Workforce Report in 2022 to warn about the future of the NHS workforce. The report showed that GPs had the slowest growth rate, with only a 7% increase from 2017 to 2021. While this was the worst, there was also a concern for the lack of growth in other doctor positions.
35% of doctors planning to reduce their contracted hours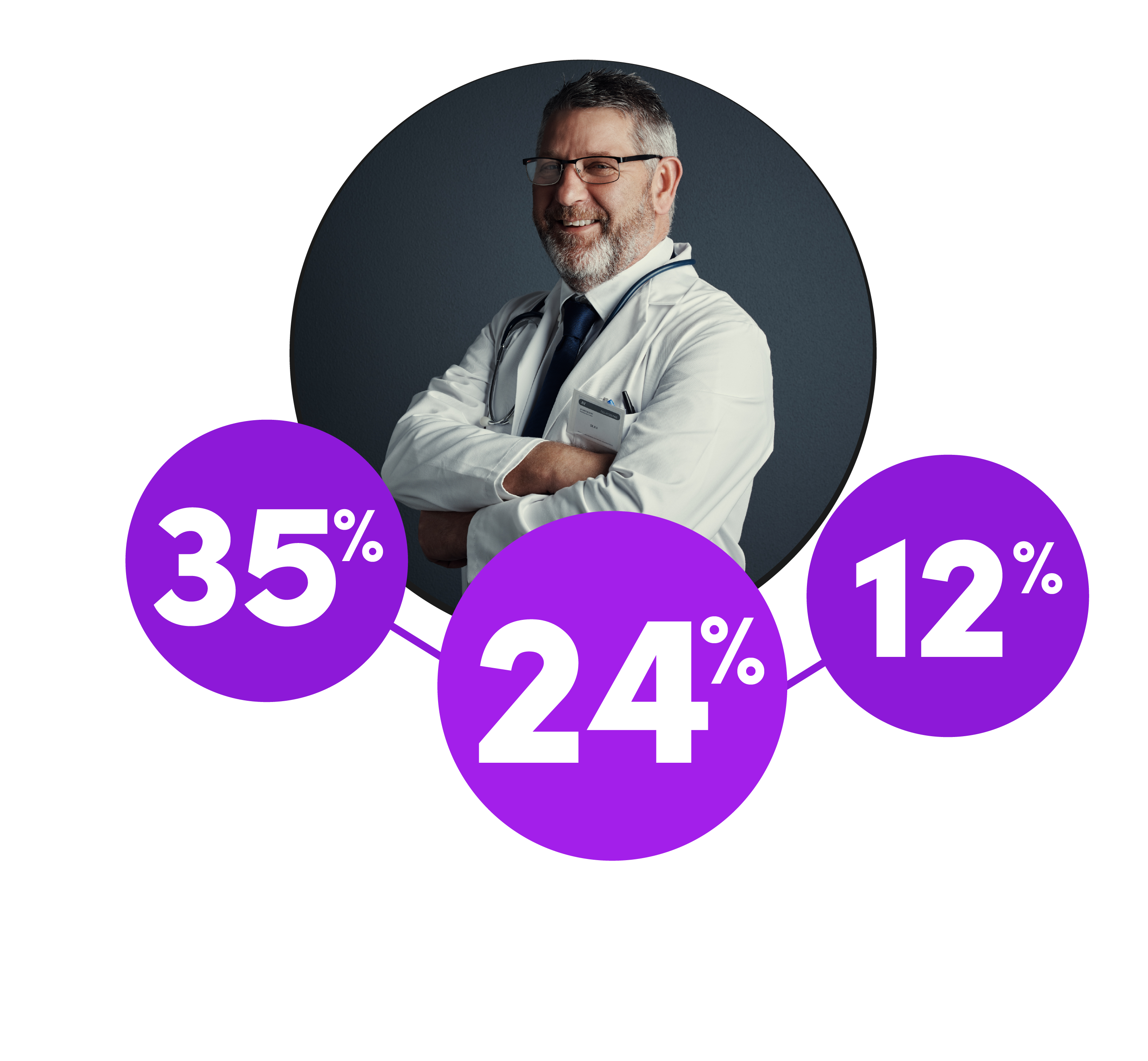 Part of the problem is that many doctors are deciding to leave the NHS or to take on fewer hours. The GMC report showed that in 2021, 35% of doctors planned on reduced contracted hours, 24% wanted to move to a role with less clinical workload, and 12% wanted to take a career break. If that trend continues, the NHS could end up in an even worse state. On the 2030 forecast for the NHS, the report reads: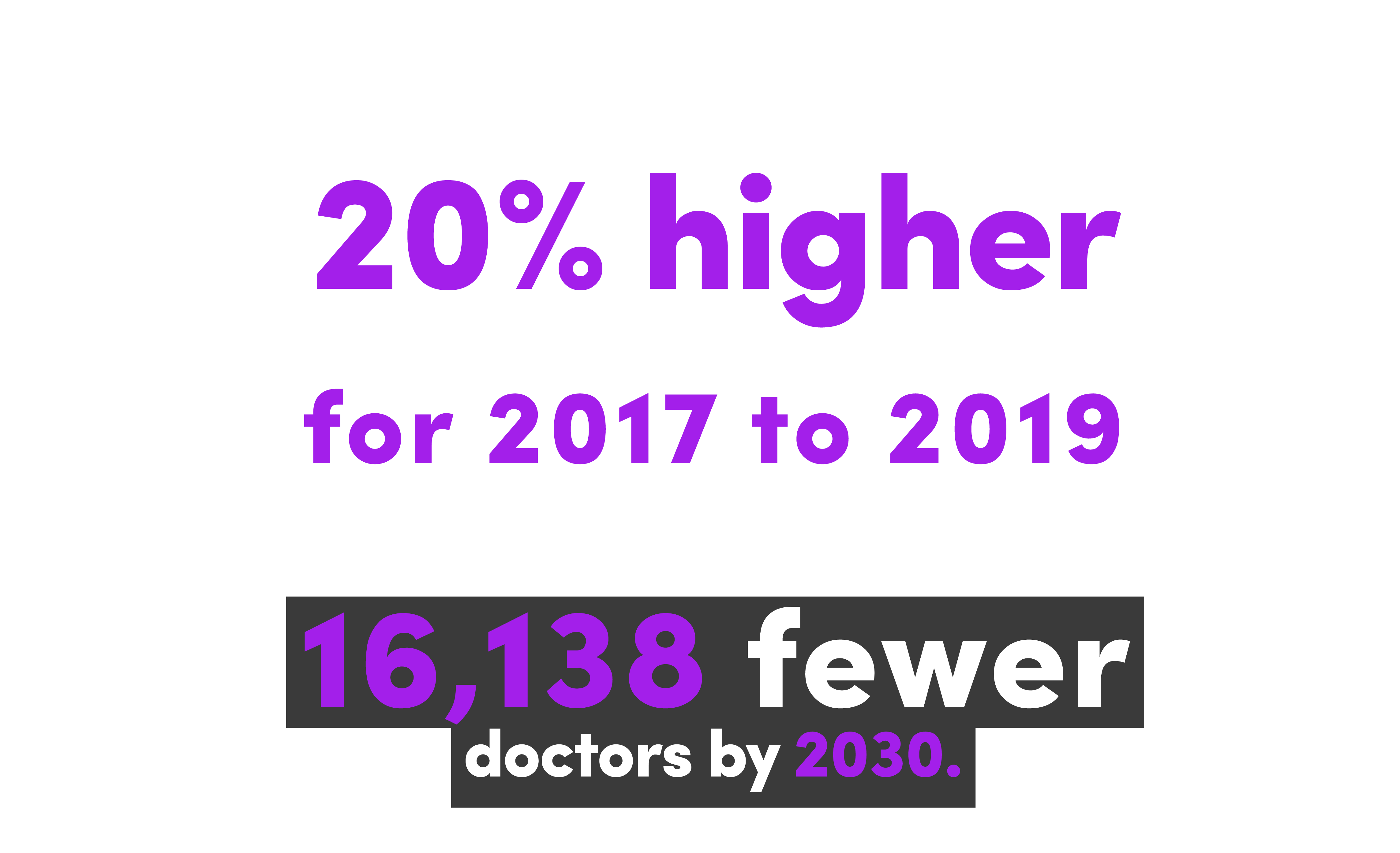 "In a scenario where the leaving rate continues to run 20% higher than the monthly averages for 2017 to 2019 – as it has in the six months from November 2021 to April 2022 – there would be 16,138 fewer doctors by 2030."
Why is the NHS Staffing Crisis Happening?
It's difficult to pinpoint one exact reason for the NHS staffing crisis, and that's mainly due to the fact there are many causes behind it. Whilst there is a lot of finger pointing between the media, the government and other interested parties, the reality is that the NHS faces a perfect storm. There are some decisions that could be made which would have a positive impact, but there are also many unforeseen and unpredictable challenges that are impossible to mitigate.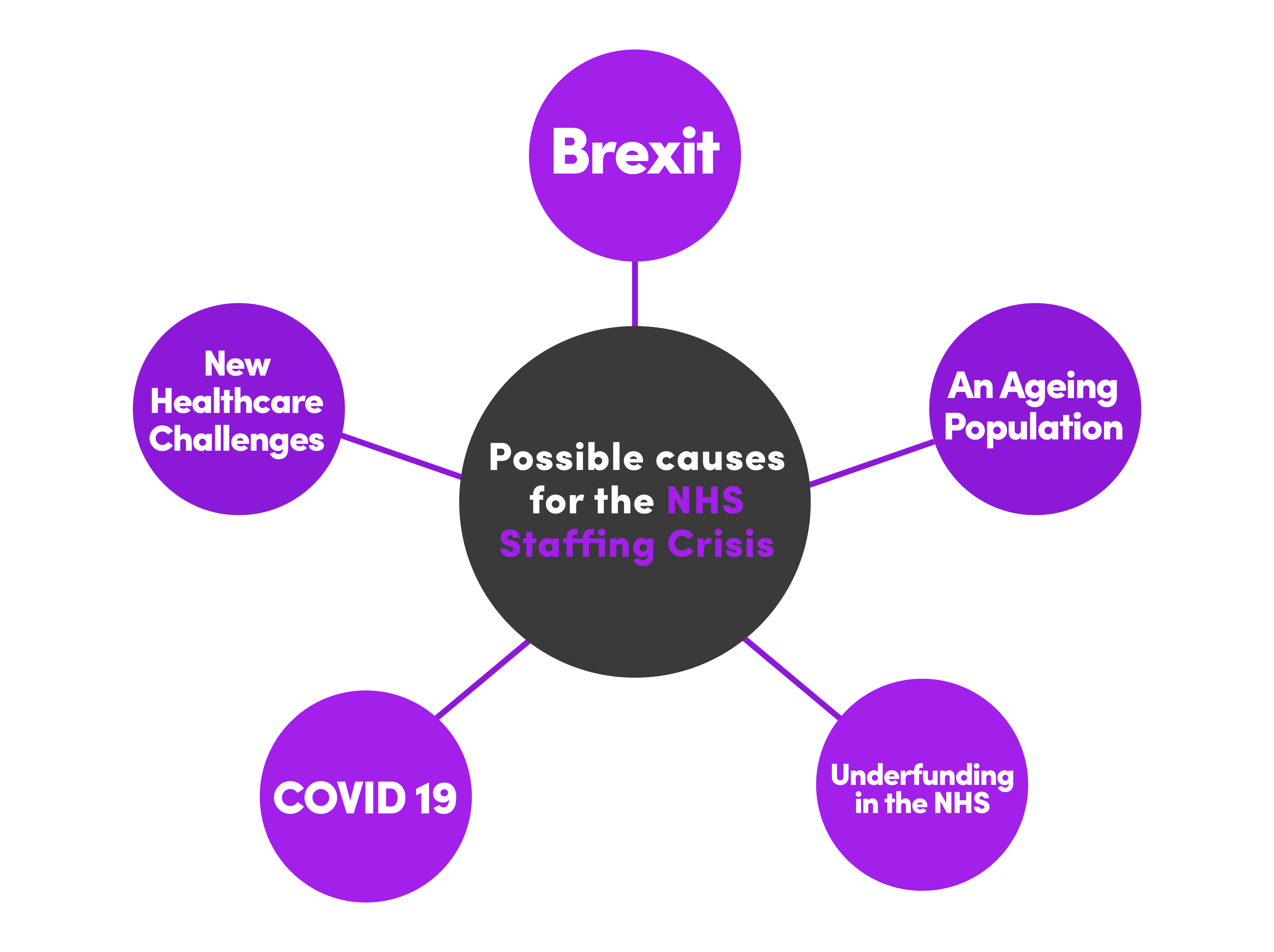 Brexit
The UK officially left the EU on 21st January 2020. Unfortunately, the leave campaign's promise that leaving the EU would mean an extra £350m per week for the NHS was incorrect – that has not occurred. What has happened due to Brexit is that 4000 doctors left the NHS. Of course, this has impacted NHS staff shortages, as it created staffing gaps. Furthermore the growth rate of new GMC registrations in key shortage specialisms from the EU has slowed when compared with pre-Brexit data further impacting the lack of growth in the medical workforce.
An Ageing Population
In the UK, people are surviving more illnesses and living longer. Of course, this is an outstanding achievement! With such a rapidly ageing population, however, the healthcare system needs to keep up, and that's difficult during a staffing crisis. As of 2021, 23% of the population is 60 or over (15.5 million). That's 15.5 million people who generally require increased medical attention. Combine that with the fact that the workforce is also ageing, with 18% of GPs reaching retirement age in the next ten years, and the staffing crisis starts to make a little more sense.
An Underfunded NHS
To keep up with all the resources and staffing it needs, NHS funding needs to increase along with inflation. That hasn't happened. With inflation occurring due to high energy costs (as well as the effects of COVID-19), the NHS Confederation claims that the NHS faced cuts of between £4 billion and £9.4 billion in 2022. One of the biggest concerns for NHS staff is that pay has not kept up with inflation, which has caused strikes.
Covid-19
Covid-19 put a massive strain on the NHS due to more patients needing urgent medical attention, as well as lots of NHS staff needing to isolate during the lockdowns. Up to 7th September 2022, there were 990,295 COVID-19 admissions to UK hospitals, which was challenging for NHS organisations to manage. As of 1st March 2023, the number of NHS Covid-19 patients is 8,948.
While the number of Covid-19 patients has undoubtedly decreased, the NHS is still working through the backlog of appointments caused by Covid-19, with many people with non-urgent medical conditions still waiting for treatments.
New Healthcare Challenges
Shifts in healthcare needs have also put extra strain on the NHS, particularly regarding mental health and diabetes. There has been a rise in patients getting admitted to NHS hospitals due to mental health reasons, and according to an NHS survey, 18% of children between 7-16 have a probable mental health disorder. Diabetes is on the rise, too – the number of people with diabetes has risen from 1.4 million to 3.9 million between 1996 and 2023.
What About Locum Staff?
Locum staff are used to fill staffing gaps in NHS organisations, which means they hold a vital role in the system. However, there needs to be a balance. More doctors are taking on locum roles – possibly due to the stress of clinical work and arguably amplified by the high earning potential that locum work offers – creating a proportion of locum doctors to full-time doctors that doesn't balance very well. Considering that around £3 billion of NHS funds gets spent on locum doctors, even just a portion of that getting spent on international recruitment could help the staffing issues the NHS currently faces.
Consequences of the NHS Staffing Crisis
The consequences of the NHS staffing crisis affect everyone in the UK. Doctors working for the NHS are not finding their jobs as enjoyable, often due to stress, fatigue, and burnout. Due to this, many doctors are leaving their posts or cutting back on their clinical hours. This obviously causes more strain.
Strikes are another significant impact of the NHS staffing crisis. The junior doctor strikes in February 2023 took place over 72 hours, with their reason for striking being that they needed full pay restoration. The strike meant over 175,000 cancelled NHS appointments, disrupting the COVID backlog even further. It's also an insight into how these junior doctors – who put a lot of work and time into patient care – feel about their careers and how much they get paid.
Overall, the NHS staffing crisis has created dissatisfaction across the board, with lots of NHS staff suffering from burnout, emotional exhaustion, and fatigue. A survey by the GMC showed that 34% of NHS trainees find their work emotionally exhausting, while 44% said they felt worn out at the end of the working day.
All of this dramatically impacts patient care. With so many stressed NHS staff members, as well as a lack of staff overall, many patients are not receiving the healthcare assistance they need.
The NHS Staffing Crisis: A Look Toward the Future
What is being done about the NHS crisis? Right now, there are two major plans to tackle all of these concerns:
NHS Long-term Plan
The NHS wrote a long-term plan covering the next ten years, proving how extra funding is necessary for the betterment of the NHS system as a whole. The plan went over how the NHS could work in an ideal situation, as well as the steps required to get there.
The long-term plan tackles issues like limited staff opportunities for senior roles. As part of the plan, the NHS states that they will make university places more available, allow different routes towards becoming a healthcare professional, and provide a guarantee of an NHS position after graduation.
The NHS long-term plan also goes over the issue of retention. A survey showed that 18% of NHS doctors considered leaving in 2021. To battle that, the NHS says that they will introduce better retention schemes so that doctors stick around for their entire careers.
The plan is thorough and detailed. It's all about making the most out of taxpayers' money to ensure the NHS provides excellent medical service to all.
Delivery Plan for Recovering Urgent and Emergency Care Services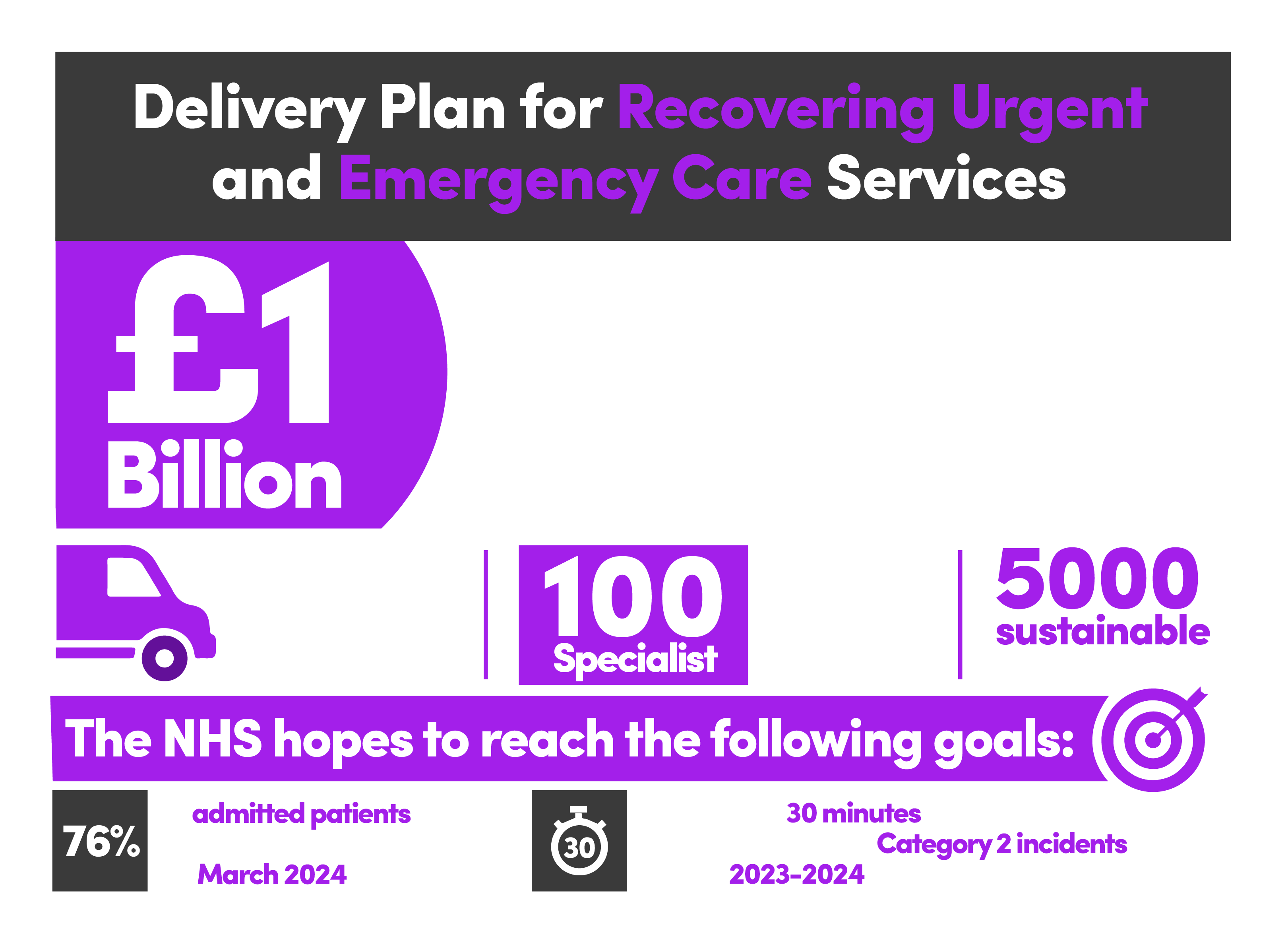 A two-year delivery plan was published in January 2023 to recover the urgent and emergency care services in the NHS. The £1 billion dedicated funds will cover:
800 ambulances
100 specialist mental health vehicles
5000 sustainable hospital beds
With these funds going towards much-needed emergency care resources, the NHS hopes to reach the following goals:
76% of admitted patients getting seen within four hours by March 2024.
An average of 30 minutes for ambulance response times for Category 2 incidents within 2023-2024.
These ambitions are supported by the UK government. Rishi Sunak, the UK Prime Minister, has stated (source: NHS England):
"Cutting NHS waiting times is one of my five priorities. Urgent and emergency care is facing serious challenges, but we have an ambitious and credible plan to fix it. It will take time to get there but our plan will cut long waiting times by increasing the number of ambulances, staff and beds – stopping the bottlenecks outside A&E and making sure patients are seen and discharged quickly."
While it might take some time to resolve the NHS staffing crisis, actions have been taken. Hopefully, more changes will occur over the coming months and years to ensure NHS doctor vacancies get filled and patients receive the best possible care from the NHS.
How BDI Resourcing are helping
As pioneers in permanent medical recruitment solutions for the NHS, BDI Resourcing are solely focussed on actively increasing the number of doctors through international recruitment whilst raising the profile of hard to fill roles amongst the existing pool of UK doctors.
Our Reach, Recruit, Relocate process breaks down each of the key pillars of perfectly executed permanent recruitment and offers solutions that are digital, ethical, sustainable, affordable and fast. If you'd like to learn more about how we've helped over 100 NHS Trusts successfully reach, recruit and relocate over 1000 doctors from the UK and overseas, then please get in touch to book in a presentation.