NHS Staff Bank and Locum Work for IMGs
13 Mar, 2023
9 Minutes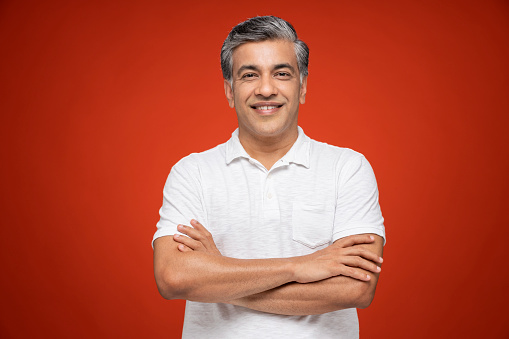 After moving to the UK and securing a position in the NHS, you are likely feeling quite proud of yourself – as you should! However, that's not the end of the road. Of course, you will likely want to develop your career by specialising in a specific medical area. On top of that, you might wonder how to increase your income. Did you know there's an option for earning more money without getting a pay rise?
During your free time – usually weekends and annual leave – you can earn more money by taking up NHS staff bank work or agency locum work. Both have their advantages, which we will go over below.
What is NHS Staff Bank?
NHS Staff Banks are third-party or NHS trust-run organisations that ensure all hospitals meet their staffing needs. They do this by holding contracts with medical professionals who can take on additional shifts. These doctors become "bank staff", and the organisation can contact them when there is a need for their medical abilities in a hospital.
NHS Staff Banks are incredibly beneficial to hospitals, as they ensure that all shifts are taken on by a trained doctor from the same trust, which, in turn, means an increased quality of care. It has many advantages for those taking on the shifts, too. As an IMG, here are the benefits of working for an NHS Staff Bank:
Familiarity: When working for an NHS Staff Bank, you can work within your trust/hospital – somewhere you're already familiar with. Many doctors prefer this, as there isn't the stress that comes with learning a new environment and meeting a new team.
Flexibility: As part of the bank staff, you can decide when you are available to work. That might be during weekends when you're not training or working at the hospital. You might even use your annual leave to put in shifts as bank staff.
Increased Pay: As you'll be taking on additional work, you can expect a significant rise in your take-home pay.
No Hour Restrictions: The Health and Care Worker visa has a limit on how many more shifts you can take on for particular work. However, this does not include working as bank staff. Therefore, you can work as many shifts as you like. This is an enormous advantage for IMGs wanting to increase their pay significantly.
What is Locum Work?
Locum work is another type of work you can take up as an NHS doctor. However, it's run by an agency that hires locum doctors for hospitals all around the UK that need to fill in shifts. You'll need to sell your skills as a doctor in order to pick up these shifts – especially the ones that pay very well.
Once you've signed up with a locum agency, you will send them your CV before being invited for a verification meeting. They will then perform standard checks, including an identity check, right-to-work check, DBS check, and references – much like if you apply for a new full-time NHS position. Once with an agency, you'll be able to apply for the locum jobs they have on offer. Again, these positions can take place anywhere in the UK.
Locum work can be beneficial for some doctors. Here are the advantages for you as an IMG:
High pay: Locum work tends to pay more than bank staff work.
Variety of Work: While working as a locum doctor, you'll get to work in various hospitals nationwide, maximising your experience. It'll never be dull!
While these advantages are undoubtedly appealing, locum work also has some disadvantages for IMGs, including:
The Need for Travel: When working as a locum doctor, you must travel all around the UK, costing you time and money.
Unfamiliarity: When doing locum work, you'll often find yourself in the middle of busy shifts in an unfamiliar hospital. This can be overwhelming for an IMG that is still relatively new to the UK.
Limited Shifts: There is a limit to the number of additional hours you can take on per week as a locum doctor before you have to update your visa. If you are on a Health and Care Worker visa, you'll need to update your visa if you work more than twenty additional hours per work in a shortage occupation. Most IMGs decide to take on less than twenty hours due to this.
Staff Bank and Locum Work: The Key Differences
Now that you know what each entails, let's take a look at the key differences:
How Many Hours You Can Do
Under the Health and Care Worker Visa, you can only take on an additional 20 hours of shift work as a locum doctor. However, for bank staff, there is no limit. That's because you are technically working for the same employer, so the limit does not count.
Pay
Generally, agency locum work offers higher pay than NHS bank staff shifts.
Location
When working for NHS bank staff, you can stick to a single trust – somewhere you are familiar. On the other hand, working as a locum doctor requires you to travel around the UK.
Which One Should You Do?
For international medical students, especially those in their first few years of working for the NHS, we generally recommend working as NHS bank staff instead of with a locum agency. While working as a locum doctor does provide more pay, it comes with its disadvantages. For example, as a locum doctor, you'll have to travel across the UK to take up a shift. Plus, you'll be thrown in the deep end without an induction.
Working for a staff bank, on the other hand, provides a more familiar setting and doesn't require you to travel. For this reason, we encourage all IMGs wanting to increase their pay to consider signing up with an NHS staff bank.
In Summary
Working as a doctor in a new country can already be overwhelming. While you have the option of doing either locum or bank staff work, we recommend choosing bank staff – at least in your first few years. You'll already know the staff, hospital, and types of patients when picking up bank staff shifts, which will make you far more confident in the work you do.
Get in touch if you would like to know more about working in the NHS including finding out about all the latest vacancies for doctors in the UK.