MRCEM Primary for IMGs
02 Feb, 2023
10 Minutes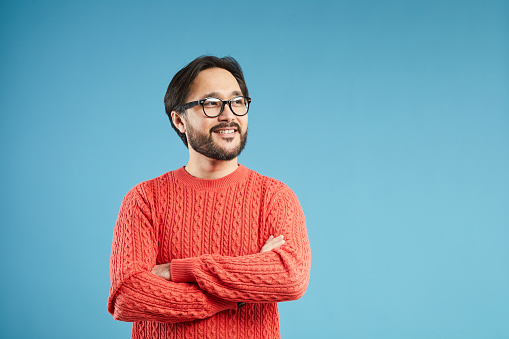 Becoming a member of the Royal College of Emergency Medicine opens the door to a long, successful career in an NHS emergency department. To get there, you'll first need to pass three exams: MRCEM Primary, MRCEM Intermediate SBA, and MRCEM OSCE. By passing all these alongside your English Language exams, you'll be able to gain access to GMC registration and can begin a role in the UK.
Of course, getting there won't necessarily be a straightforward path – these exams are not easy! Even if you have plenty of experience, you'll still need to fit a lot of prep and study into your schedule. This article will focus on the MRCEM Primary (previously known as the FRCEM Primary), including the cost, eligibility, exam structure and preparation methods. The more you know about the exam before going in, the better you will perform.
Eligibility and Cost for the MRCEM Primary
The first exam for MRCEM costs £330. You don't need any experience in emergency medicine to apply for and sit this exam. What you need instead is a primary medical qualification that the GMC accepts. You'll also need to speak English well – IELTS level 7 is the standard requirement for all the MRCEM exams.
How to Apply for the MRCEM Primary
After creating an account, you can apply for the MRCEM Primary on the RCEM website. On there, you can check the future exam dates, apply, and pay the fee. Keep in mind that you'll need documents confirming your internship, medical degree, and any other qualifications you may have to apply. On top of that, you must provide details of your employment history, including which hospital you worked at and whether it was full or part-time.
On the day of applications, the applications stay open from 10 am until 5 pm on the day, so make sure you finish the application before it closes!
The Exam Structure
The MRCEM Primary exam is a multiple-choice paper with 180 single-best-answer questions. You get a total of three hours to complete it. The exam is available worldwide in English via the company Pearson View, meaning you can do it from anywhere on a computer.
In terms of topics, here is what the MRCEM Primary exam covers:
Anatomy
Physiology
Evidence-Based Medicine
Pharmacology
Microbiology
The topics are based on the Basic Sciences Curriculum, so get to grips with them while preparing for the examination.
How is the MRCEM Primary Marked?
Examiners use the Angoff method to mark the MRCEM Primary. That involves particular people looking at the questions and determining how difficult they are, then choosing the passing mark based on that. In some cases, some questions will be deleted entirely.
The Angoff marking method makes it so that the pass mark usually changes (although not significantly). For example, in December 2021, the pass mark was 104; in December 2022, it was 100; and during the December 2019 exams, the pass mark was 97. So, as you can see, it fluctuates.
How to Prepare for the MRCEM Primary
You can re-sit the MRCEM Primary six times. While that might sound like a lot, you should really try and pass the first or second time – especially considering that you'll have to pay the fee again if you retake. Here are some of the most effective ways to prepare:
Practice Sample Questions and Mock Exams
One of the best ways to prep for Primary MRCEM is to understand exactly what to expect. That's why practising sample questions and doing mock exams is so effective, as it shows you the structure and question type. The more you practice, the better you'll perform on the day.
Take a Prep Course
You can find courses for MRCEM exams online, which can be helpful for IMGs. They aren't essential, but if you're feeling underprepared, joining a course and potentially a community can help you feel more confident in your emergency medical knowledge.
Study with Others
The Angoff marking method does not change depending on how well the candidates perform, which means how well other candidates will not affect your own passing score. Studying with others and sharing knowledge can actually be a great help, as you can assist each other in the areas you feel weaker.
Give Yourself Enough Time
One of the most common places candidates taking the MRCEM Primary exam go wrong is that they don't give themselves enough time to prepare. You cannot leave prep and study until the last minute; otherwise, you will likely fail. Ideally, we recommend six months of preparation before sitting the exam. That amount of time will yield better results come results day.
What Happens if You Fail?
Don't worry too much if you fail, especially if it's the first or even the second time! You have a total of six reattempts, giving you enough space to try again. Just ensure you figure out where you went wrong the first time. Perhaps you didn't study a particular topic. Maybe you didn't look at the curriculum. Or perhaps you didn't familiarise yourself with the exam structure and types of questions to expect. Fix these for your next attempt to increase your chances of passing.
What Happens Once You Pass?
The first thing you should do once you pass the MRCEM Primary exam is congratulate yourself! It's not an easy exam and passing is undoubtedly an incredible achievement.
Of course, that doesn't mean you're finished. To get your MRCEM qualification, you will need to complete two more exams. The second exam is the MRCEM Intermediate SBA, another written exam that involves 180 questions. The final exam is the MRCEM OSCE, which is the practical exam. The last one is quite different to the other two, as it involves simulations of realistic clinical situations that you'll deal with in an emergency department. All exams are necessary to prove your skills.
In Summary
The MRCEM Primary exam is only the first of three. Passing is an excellent achievement, but you'll have to pass the next two in order to be awarded the qualification. Don't worry – the team here at BDI resourcing are here to help you, which is why the following articles will go into the next two exams for the MRCEM.
If you have any specific questions or queries that you didn't find the answers to in this article or you'd like to hear more about working in the NHS then get in touch via email our social media channels and we'll be happy to help.