FRCR Oncology Part 1
11 Feb, 2023
9 Minutes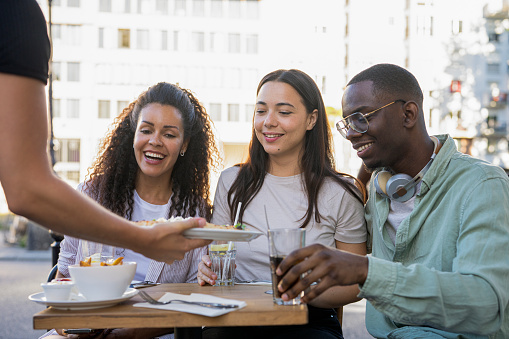 FRCR (Fellowship of the Royal College of Radiology) is a postgraduate qualification commonly pursued by international Oncologists. That is because it grants you access to the GMC registration while helping you start your career in the NHS in a senior role. With this qualification behind you, you prove that you have sufficient knowledge and skills to manage and treat patients with cancer.
Getting FRCR involves passing three exams: FRCR part 1, FRCR part 2A, and FRCR part 2B. We'll focus on part 1 in this article, so read on if you want to learn what to expect from this rigorous examination.
FRCR Part 1: Cost and Eligibility
FRCR Part 1 Fee: £168 per module (for members) and £213 per module (for non-members)
To be eligible for FRCR part one, you'll need to:
Hold a GMC-recognised Primary Medical Qualification
Have Completed a Course in Cancer Biology and Radiobiology, Clinical Pharmacology, Physics, and Medical Statistics
You don't need specific training to apply for this exam – however, you will need supervised clinical oncology training for parts 2A and 2B, so keep that in mind!
Booking FRCR Part 1
To book a place on the FRCR part one exam, you'll need to sign up for the Royal College of Radiologists and use the RCR exam hub. There you can read the guidelines, send an application, and choose a time and place. FRCR part one takes place twice a year.
FRCR Part 1 Exam: What to Expect
FRCA part one is a long and rigorous exam, as it's designed to prove that you have the necessary knowledge. It takes place over two days, and you take it on a digital platform in test centres – of which there are some in the UK and some around the world.
The exam itself consists of 180 questions in total, spread out over four different papers. The questions are SBA (single-best-answer) and have five potential answers. The questions will either be a statement or a question.
Day One
Paper One: Cancer Biology & Radiobiology – 50 questions lasting 2.5 hours
Paper Two: Clinical Pharmacology – 40 questions lasting 2 hours
Day Two
Paper one: Physics – 50 questions lasting 2.5 hours
Paper two: Medical statistics – 40 questions lasting 2 hours
Preparing for FRCR Part 1
The exam can be challenging, as you are expected to have a wide breadth of oncology knowledge and know how to apply it. To pass, you'll need to invest a lot of time and energy into revision – cramming isn't an option here! Fortunately, you can find plenty of excellent resources for the exam on the Royal College of Radiologists website. In particular, use the sample SBA questions, as this will help you get to grips with the exam's format, as well as the kind of topics you'll be expected to know. Don't forget to check out the syllabus, too. Here are some books we recommend reading before taking FRCR part one:
A Beginners Guide to Targeted Cancer Treatments – Elaine Vickers
Clinical Trials in Cancer: Principles and Practice – Girling, Parmar, Stenning, Stephens & Stewart
Radiotherapy in Practice: Brachytherapy – Hoskin & Coyle
Tips on the Day
After all the prep, you don't want to let yourself down on the exam days, so use these tips to ensure everything goes smoothly:
Arrive Early
It's important to arrive before the start of the exam. Plan your route in advance to ensure you don't show up late.
Answer All Questions
For FRCR, there is no negative marking, which means you should answer all the questions. Even if you're unsure of the answer, you might still get it right.
Keep a Steady Pace During the Exam
You have to answer a lot of questions. If you stick to one question for too long, you might not have enough time to complete the rest of the questions. So keep an eye on the clock, and skip past the questions you can't answer. You can always go back to them at the end.
Receiving Results
After you have completed the exam, you will receive your results via email as soon as possible. The computer marks the exam as either right or wrong. When receiving your results, you'll receive feedback detailing where you went wrong on which questions. If you fail the first time, this information can be handy when revising for a retake.
The Next Steps After Passing
Have you passed FRCR part one? If so – congratulations! Now you can move on to the next step, which is the next two exams. Keep in mind that you'll need to complete three years of supervised clinical training in Oncology to be eligible for these.
Why Take FRCR Part 1?
Taking the FRCR (Oncology) exams is for those wanting to specialise in Oncology. It proves your competency and allows you to register for GMC. With such a qualification behind you, you can jumpstart your career in the NHS in a senior role (which you wouldn't be able to do with PLAB). Plus, it paves the way for getting on the specialist register. Here is what Dr Sachini Malaviarachchi, Consultant Clinical Oncologist, Colorectal, Anal and UGI, has to say about working for the NHS in such a role,
"It's a very good opportunity to work in a well-established system like the NHS. Nursing care is superior and multidisciplinary involvement is very efficient. The ultimate outcome for patient care is much better in the NHS."
Of course, if you want to get to that stage of your career and work as an Oncologist for the NHS, you'll need to first pass FRCR part one before moving on to the next exams.
In Summary
Achieving the FRCR (Oncology) qualification is essential for international Oncologists wanting to work in the Oncology department in the UK as a specialist doctor. Not only does it support GMC registration, but it also gives you a leg up in your NHS career, as you'll be able to apply for senior roles straight out of your speciality training. FRCR part one is the first step to getting there.
In the next article, we will discuss what to expect in the next exam – FRCR part 2A.
Contact us via email if you can't find the answer to your question and we'll be happy to support you all the way along your journey to working in the NHS.