Clinical Scenarios in NHS Interviews
18 Feb, 2023
12 Minutes
Preparing for an NHS interview requires thinking through all the various questions they may ...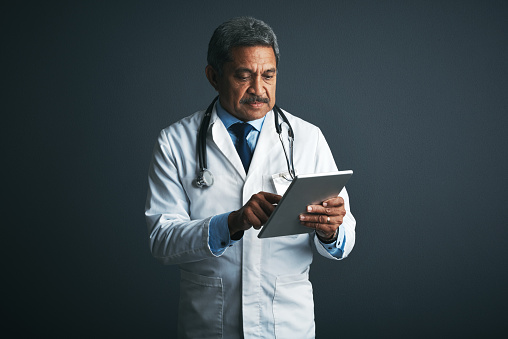 Preparing for an NHS interview requires thinking through all the various questions they may ask you – after all, you want to plan the best response possible to increase your chances of getting hired!
Of course, you can't know exactly what questions the interview panel will throw your way. Most of the time, the questions will be specific to your speciality/role or something from your background. However, you can know the questions they may ask you, such as questions surrounding ethical scenarios, clinical governance, future goals, and clinical scenarios. This article will focus on how to answer a clinical scenario question.
What Are Clinical Scenarios?
In an NHS interview, the interview panel will often present you with a clinical case in which a patient requires care. The type of case you receive will depend on the role you're applying for. For example, if you're interviewing for an acute doctor position, the interview panel will likely present you with a case revolving around a patient requiring acute care. However, if you're applying for a junior/entry-level position, the chances are the clinical scenario will be much broader.
Presenting an answer to a clinical scenario shows the interview panel how you act in a clinical environment. To answer, you'll need to go over how you'd respond, including your diagnosis and treatment plan. Often, these situations will be high-pressure.
What is the Point of Clinical Scenarios During the Interview?
Clinical scenarios are common in NHS interviews as they help the panel understand how you would react in high-pressure clinical situations. Knowing this is crucial in a medical role where you'll be responsible for patient care. On top of that, clinical scenarios give you, as a candidate, a chance to prove your knowledge, communication skills, problem-solving skills, and ability to prioritise.
How to Prepare for Clinical Scenario Questions
The chances are you will be given a range of clinical scenarios in your NHS interview – not just one. For this reason, it's a good idea to consider a wide variety of scenarios for which you may have to provide answers.
A template for answering any clinical scenario is key to constructing a well-thought-out response that impresses the interview panel. One good structure to follow is the STAR interview approach. STAR stands for situation, task, action, and result.
Situation
First, start by explaining the scenario in your own words. It will make the situation more straightforward in your head while providing the interviewers insight into your train of thought. Starting with the scenario makes the rest of the answer clearer.
Task
Next, go over each task required to reach the result.
Action
After explaining each task, you can then talk through the actions you will take. For example, that might involve consulting another staff member or administering medication.
Result
Lastly, explain the result. This part is arguably most important, as you explain your overarching goal throughout the process, and it will help the interview panel see whether your values and goals are aligned with the NHS's.
Using the STAR approach will help you provide an organised answer to the question. You might also consider answering the question with an experience you've had as a doctor – you can talk the panel through the experience using the same STAR approach.
What the Interview Panel Wants from You
To succeed at the clinical scenario question, it's a good idea to understand what the interview panel wants from you. They will be assessing:
Patient care

Confidence in your recommendations
Prioritisation
Diagnosis and treatment planning
Problem-solving skills
The interviewers want to know if you can demonstrate how you provide patient care during a clinical scenario. They need to be certain you have the prioritisation and problem-solving skills to make clear, confident recommendations.
Extra Tips for Giving a Great Answer
Preparation is key if you want to make a good impression when answering the clinical scenario question. Here are our tips for nailing your answer and impressing the interview panel:
Research the trust
It's a good idea to know the trust's values and policies. That way, you will better understand what they want from your response, as you can tailor your reactions to their values. Remember – the NHS often uses a value-based recruitment approach.
Practise Your Answers
It's not enough to have an answer in your head – to nail the interview, you must practise how you'll answer. Ideally, practise with a colleague so that they can give you feedback. Use some example clinical scenario questions, and then provide your answer as though you are in the interview. The more you practise, the better your answer will be on the day.
Listen Carefully to the Question
Many candidates feel nervous during their interview, which can sometimes lead to not listening fully to a question. Don't let that be you. Listen carefully to every part, so you have all the necessary information to form your answer. Also, don't be afraid to ask for clarification.
Answer Honestly
The interview panel is not trying to trick you. The chances are your honest response to their clinical scenario is what they want. After all, you've gotten to the point of the interview, which proves that you have the necessary clinical skills!
Be Clear
Knowing how you'll respond in a situation is one thing – explaining how you'll do it is another. Being clear is vital here. That's why a method like STAR is so helpful, as it allows you to organise your thoughts clearly and concisely.
Example Questions
Do plenty of research into example clinical scenario questions that are specific to your specialism, so you have a better idea of what to expect. Here at BDI Resourcing, we have a bank of example questions specific to various specialities so let us know if you would like a comprehensive list emailing over. This guidance can help you nail the interview.
As a starting point the following are common scenarios and conditions that you might expect to hear about in junior doctor interview. Keep in mind that the conditions might not be so obvious and you may be expected to deduce this from a set of symptoms and patient history:
What is the diagnosis and treatment for a patient with chest pain and shortness of breath?
How do you manage a patient with hypertension who has not responded to initial treatment?
What is the appropriate management for a patient with type 2 diabetes and cardiovascular disease?
How do you diagnose and manage a patient with suspected sepsis?
What is the appropriate management for a patient with acute exacerbation of chronic obstructive pulmonary disease (COPD)?
How do you manage a patient with suspected stroke, including initial assessment and treatment?
What is the appropriate management for a patient with suspected pneumonia?
How do you diagnose and manage a patient with suspected deep vein thrombosis (DVT)?
What is the appropriate management for a patient with suspected gastrointestinal bleeding?
How do you manage a patient with suspected urinary tract infection (UTI), including the choice and duration of antibiotic treatment?
In Summary
Clinical scenarios are a big part of any NHS interview, and you must prepare for that. Practising example questions is one of the best ways to get ahead and know what to expect. Remember that the clinical scenarios the panel will provide will often focus on the particular role and speciality you're applying for.
In the following article, we will discuss ethical scenarios in more depth. Similar to clinical scenarios, ethical scenarios require the candidate to explain how they would handle a situation; however, ethical scenarios are often a little more challenging.
If you are currently preparing for an NHS interview as a doctor we have a range of resources that might help. If you want to receive these completely for free then email us and tell us your grade and specialism so we can send the right materials.