NHS Interview Preparation – Clinical Governance
02 Mar, 2023
10 Minutes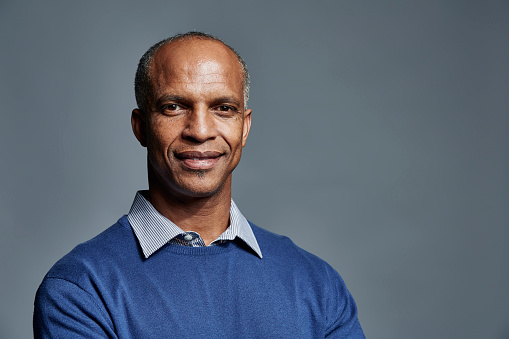 After all your training, reaching the stage of an NHS interview is an enormous feat! Of course, feeling nervous at this stage is normal, especially if you've never had an NHS interview explained. You want to succeed at the interview, and to manage that, you'll need to put some time and energy into preparation. Particularly focus on the types of questions the interview panel will ask you so that you know how to answer and won't be caught off guard.
One part of the interview that stumps a lot of candidates is the question about clinical governance. When asked about clinical governance, the interviewers expect a clear answer that demonstrates your understanding of it, including its importance and the times you've seen it in progress.
What is Clinical Governance?
Before anything else, you should familiarise yourself with the definition of clinical governance. Here is the official definition from 1998,
"A framework through which NHS organisations are accountable for continually improving the quality of their services and safeguarding high standards of care by creating an environment in which excellence in clinical care will flourish." – G Scally and L J Donaldson
Don't worry about memorising the definition word for word. In fact, it's better if you explain clinical governance in your own words, as that way you'll prove that you understand the definition and that you don't simply have a good memory. Just keep in mind that the main areas of clinical governance revolve around responsibility, accountability, improvement, and consistently delivering the best possible care.
You should also familiarise yourself with the seven pillars of clinical governance. Knowing these seven pillars will help you deliver a well-rounded answer.
The Seven Pillars of Clinical Governance
This video from Tom explains everything you need to know about the 7 pillars or you can read on for the full story:
1: Clinical Effectiveness
Clinical effectiveness is all about the efficacy of the treatments given to patients, which should always deliver the best outcome. Organisations often research patient management to improve clinical effectiveness and provide new guidelines based on those outcomes.
In practice this includes:
Embracing an evidence-based methodology to patient management
Adapting practice and expanding new protocols learning from experience if current practice needs improvement
Ensuring National Service, NICE and other guidelines are implemented
Pushing research to develop further evidence to enhance patient care in the future
2: Risk Management
NHS organisations must learn from mistakes and develop a culture that allows the admittance of errors and mitigation of risks, so that those organisations can improve their quality of care. This is called risk management. Improving risk management involves using risk assessments, reporting adverse effects, and complying with protocols.
3: Patient and Public Involvement (PPI)
To provide the best possible care, organisations must include public involvement, which often comes from feedback from patient surveys and questionnaires. However, organisations also use the Foundation Trust Board of Governors to help guide them toward better patient care.
This is often where services like Patient Advice and Liaison Services (PALS) and Local Involvement Networks (LINKS) are involved in gathering patient issues or enabling communities to influence healthcare services locally.
4: Audits
Audits are about measuring the quality of care against specific guidelines. They are carried out repeatedly so that organisations reach the proper standard levels and make improvements where necessary.
5: Education and Training
Consistent education and training mean that NHS staff continually become more skilled and experienced. Plus, it means that their skills are kept up to date as treatments and available technology changes. To manage that, NHS organisations must offer professional development opportunities such as courses, degrees, and webinars. Appraisals are also crucial for recognising weak areas and making improvements.
6: Staff Management
Staff management is about recruitment, staff retention, and performance monitoring. The point is to ensure the best people are in the right roles.
7: Information
Patient information must be accurate and up to date and always adhere to confidentiality standards. An NHS organisation might upgrade how they store data to improve this area of clinical governance.
Typical Questions You Might Be Asked
Now you know the definition of clinical governance and the seven pillars it's based on, it's a good idea to familiarise yourself with common questions you may get asked during the interview. Preparing an answer to the following questions is a good idea.
"What Can You Tell Us About Clinical Governance?"
This is a broad, open question. Consider summarising the definition and relating clinical governance to your work to answer this. For example, you could talk about education and training and how that helped you deliver better care.
"How Does Clinical Governance Affect Your Work?"
To answer this question, take note of the changes and developments that have occurred thanks to clinical governance. For example, an audit might have proven a weak point that your organisation then worked to improve.
"Do You Think There Are Any Improvements to be made Concerning Clinical Governance?"
To answer this question, remember that clinical governance is always in development! For example, you could highlight that a no-blame culture is a more recent development and helps improve risk management, as staff are more likely to admit to mistakes.
A lot of the time, when answering these questions, the best way to provide an answer is to relate clinical governance to your clinical work. It's a good idea to have multiple examples of this. For instance, you could talk about appraisals, training, patient surveys, and audits.
Also, remember that clinical governance is the responsibility of the whole organisation, including you as a doctor and the organisation as a whole. Having examples reflecting the range of responsibility shows you understand clinical governance.
Tips for Demonstrating Your Clinical Governance Knowledge
Here are our tips for nailing the clinical governance question in your NHS interview:
Develop Your Answer
Before even stepping into the interview room, spend some time developing your ideal answer to the most common questions around clinical governance.
Understand the Seven Pillars
Getting to know the seven pillars is vital for proving you understand what is involved with clinical governance. It's even better to relate those seven pillars back to your work and experience.
Work on Body Language
It's not just about the answers you provide – it's about how you deliver them. Remember to keep open body language and maintain eye contact to make a good impression.
In Summary
Clinical governance is a widespread effort across every NHS organisation, with the overarching goal being to provide patients with the best quality care possible. Answering this question with understanding is essential, as it proves that you understand NHS values and that yours align with them.
Of course, clinical governance is only one question that the interview panel will ask you. Another common type of question revolves around clinical scenarios, which we'll go over in the following article!
If you are currently preparing for an NHS interview as a doctor email us to receive one of our speciality specific guides including over 50 example questions and how to prepare.