Choosing a Medical Speciality
13 Mar, 2023
11 Minutes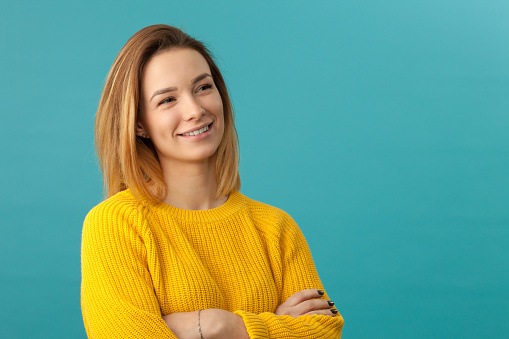 Selecting a medical speciality can feel difficult, as the choice will define your career. As an international medical graduate (IMG) or doctor, you will want to pick a speciality that will tap into your interest and passions while helping you earn GMC registration.
Of course, some medical specialities are more IMG-friendly than others, which you would be wise to factor into your decision. Here are some top tips for choosing a medical speciality.
Assess Your Personality
It is crucial to consider your personality when picking a medical speciality. The path you choose shouldn't only suit your ambition and interests but should complement your soft skills and abilities. Also, you must pinpoint your limitations or weaknesses to identify if it is the best option for you.
For example, do you thrive under pressure in an intense environment or prefer to work in a more controlled setting? If it is the latter, you would be wise to avoid emergency medicine or critical care. Alternatively, if you would prefer to care for children instead of adults, you could flourish in paediatrics.
Consider Your Desired Lifestyle
A medical speciality might sound great on paper, but it might not be the right fit for your desired lifestyle. Look back on your choice with zero regrets by identifying if it matches your work-life balance goals for your career. For example, ask yourself if it has:
Many on-call commitments – some specialities will need on-call doctors more than others.
Your professional ambitions – what are the potential career paths?
Flexible training and employment options
A good work-life balance – will it suit starting a family or achieving personal goals?
It is important to consider the above factors to feel 100% happy and motivated throughout your career.
Speak to a Practitioner in a Potential Field
Before committing to a medical speciality, it may help to reach out to one or more practitioners in the field. It will provide an opportunity to learn more about their daily responsibilities, working life, career options, and work-life balance. If you don't know someone in your desired field personally, you could use the power of LinkedIn to ask a practitioner many questions to make a more informed choice.
Identify Your Desired Patient Interactions
International medical graduates and doctors enter healthcare to make a positive difference in patients' lives. Yet, the speciality you choose will determine the types of relationships you will form throughout your career. Ask yourself if you would prefer to care for many patients each working day or would rather develop more personal relationships with patients – this may shape your decision.
Different specialities will suit different personality types. For example, if you have an extroverted nature and prefer high levels of communication with patients and their loved ones, you might revel in a general practice speciality. However, if you are more of an introvert that would rather remain in the background, pathology might be the field for you.
Prevent Regrets by Researching Every Speciality
Don't rule out a speciality because of a negative experience at medical school or a lack of knowledge about a field. Take the time to research each option to ensure ignorance or limited understanding doesn't cause you to dismiss a rewarding field. You have nothing to lose by learning as much as possible about each speciality, which could help you create a shortlist or find the perfect path. A few hours or more of reading could prevent a big career mistake.
Factor in the Future
In addition to considering if a career will suit your immediate career goals, you must think about your future in the field and if the speciality is likely to gradually change. For example, can you see yourself growing bored in the field if it has limited challenges or opportunities? Is the speciality likely to change within the next 30 years? You must factor the future into your decision to look back on your career with pride and no regrets.
A Level Playing Field for IMGs
The speciality you choose will determine how easy it is to find a position, as a field may experience much competition. Yet, your ability to secure a training position isn't based on where you graduated in the world, meaning international medical graduates and doctors will have the same chances of securing a post as those from the UK.
An Option to Change Your Speciality
As difficult as it might feel to choose a speciality, it might be a relief to learn that it doesn't need to be permanent. Many fields understand that medical professionals will bring transferable skills when changing specialities, such as moving from gynaecology to paediatrics. However, it is wise not to switch specialities too many times, as it will lengthen your training time and cause senior practitioners to question your decision-making.
If you are unsure about a speciality, seek a fixed-term post in the UK or overseas to gain more experience. It could help you identify the qualities required in the area and the daily demands you will encounter, which could help you determine if it is the right field for you.
A Postgraduate Qualification
International medical graduates and overseas doctors will have different paths to secure GMC registration to become fully qualified doctors in the UK. Of course, the route you choose may determine your medical speciality.
For instance, if you decide not to take a PLAB exam, you can complete a GMC-approved postgraduate qualification, which will have its own speciality, such as MRCP. Once you pass the exams, you will become a member or fellow of the qualification's corresponding college, such as the Membership of the Royal College of Physicians (MRCP). As a result, you'll like find that your career options are limited to those within the field of Medicine and it's allied specialisms.
At BDI Resourcing, we can help international medical graduates and doctors through every stage of the relocation process while helping them to secure placements in the NHS and private sector in the UK. Contact us to find out more.