How to Restore a GMC Licence
31 Jan, 2023
8 Minutes
Every doctor working in the UK needs a GMC license. When you are on the register with your l...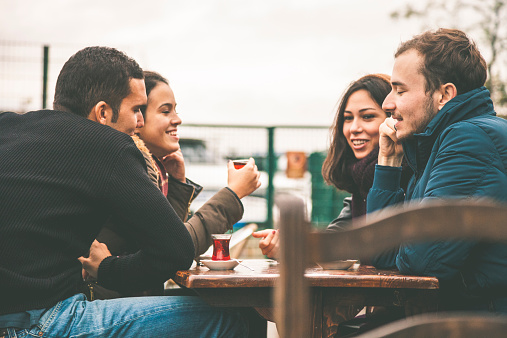 Every doctor working in the UK needs a GMC license. When you are on the register with your licence to practise, it means you've proven you can provide excellent patient care and you are completely free to practise medicine in the UK. However, the process doesn't completely stop once you acquire your GMC license for the first time, as you will need to renew every year and go through the revalidation process every five years. If you ever let your GMC license run out, you must restore it to get back on the register and practise in the UK.
Reasons You Might Need to Restore GMC Licence
You will need to restore your GMC license if it is no longer valid and you want to start working as a doctor in the UK again. The most common reasons for a license running out are these situations:
You Have Been Removed from the Register by GMC
You Didn't Keep Up with Fees or Current Information (administrative errors)
You Voluntarily Removed Yourself
This article will focus primarily on the UK doctors who have left the UK for their own reasons, perhaps for a career break or to temporarily work elsewhere for a while. We will show you exactly how to restore your licence, so you are free to practise again.
Restoring GMC Licence
You can start the restoration process three months before you return to the UK, ensuring it gets approved on time. You can even ask for a specific date when the GMC licence starts so that it fits in with your schedule. We recommend ensuring you have your GMC licence for at least two weeks prior to working as a doctor in the UK.
Here is what you will need to restore your license:
You will need to send the GMC a copy of the photo page of your passport.
Statements for Organisations You've Recently Worked At
You will need to get a medical service statement from the places you have worked over the last five years – formal or otherwise. It doesn't matter if you worked there voluntarily, or it was a full-time job; you will need to acquire statements!
If you were self-employed during this time and didn't have any organisations or individuals you worked for, the GMC might not need this information – they will let you know.
Certificates of Good Standing from Regulatory Bodies You've Registered with During the Last Five Years
You will also need certificates of good standing from anyone you worked for during the last five years, just as you did when you first registered with the GMC. Remember that a certificate of good standing is only valid for three months after signing, so make sure you submit it before those three months are over!
If any of these documents are not in English, you will need to use a reputable translator to translate them into English (a court-appointed translator is the best option for this). You will submit both the original and the translated copy to the GMC.
To restore your GMC license, you must submit all these documents through your GMC login. From there, the GMC will assess your application, which will take up to five working days. During this time, they may be in touch to ask you to present more evidence.
Once your application has been approved, you will be back on the GMC register and once more able to practice medicine in the UK.
What About an ID Check?
You might need to attend an ID check, but that isn't always the case – the GMC will let you know whether you need to. If you do, expect the ID check to be much like the one you did when you first got GMC registered. You'll attend an appointment in the UK, presenting your passport and other documents to prove you are who you are. It should only take around thirty minutes, and once it's ended, you should have your GMC licence once more.
Why is the Process Necessary?
You might wonder why restoration is necessary if you've already proven everything before. The reason is that GMC needs to ensure you are still fit to practice. A lot can change over the years, and they want to confirm that you have the necessary skills to provide NHS patients with the best possible care. On top of that, ID confirmation is sometimes essential to ensure that no one else uses your identity.
Luckily, the GMC restoration process is less extensive than the initial GMC registration process. So, while you'll still have to prove you are fit to practice medicine in the UK, it won't take as long. However, keep in mind that once your GMC license is restored, you will still need to go through the revalidation process when necessary.
GMC Revalidation
One of the reasons some UK doctors lose their GMC license is that they forget to revalidate it. To maintain your licence, it's necessary to revalidate it every five years. Doing so shows the GMC that you are still suitable for practising medicine in the UK – that they can trust your knowledge, skills, and expertise when dealing with patients. Every UK doctor has to undergo this process, meaning that every doctor meets the correct standards.
What if Your Licence Ended When Your Revalidation Was Not Up to Date?
Expect a slightly different restoration process if your revalidation was out of date by the time your GMC license ran out. In this case, you will need to meet the previous revalidation requirements that you failed to meet before. That might include evidence from your annual appraisal, an updated connection to a designated body, or a revalidation assessment – the GMC should let you know the information they need. You will need to provide this to get your GMC licence back.
In Summary
The process of restoring your GMC licence shouldn't prove too difficult. If you ever plan on leaving the UK for whatever reason, keep in mind that you will need to restore your licence if you want to practise medicine for the NHS again. If you're thinking about re-joining the register and would like to hear about your current options for working in the NHS then get in touch and we'll be happy to help.