How to Get GMC Registration via Royal College Qualification
28 Feb, 2023
8 Minutes
GMC registration is necessary for international medical graduates to work as a qualified doc...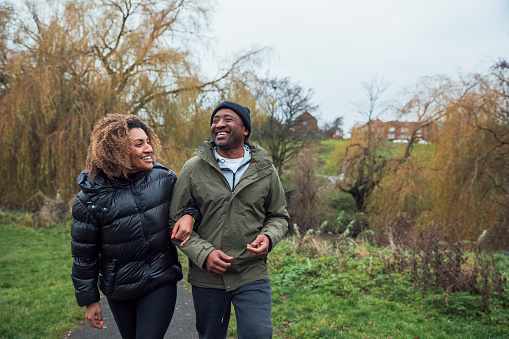 GMC registration is necessary for international medical graduates to work as a qualified doctor in the United Kingdom. One of the routes for doing this is getting a Royal College qualification. In fact, many IMGs find that it's one of the best routes! Royal College qualifications test your skills and knowledge as a doctor, showing that you can practice medicine safely anywhere in the UK. Not only that, but the qualification allows you to specialise in a specific topic, such as anaesthesiology, medicine, or oncology.
When you pursue a Royal College qualification, you choose to hone in on your specialist area and prove yourself as a doctor. It's a route that makes perfect sense for IMGs with specific clinical knowledge in one area of medicine. Rather than taking the PLAB for GMC registration (which is more of a general exam in medicine), you can instead focus on your speciality. In turn, it makes finding your ideal job in the NHS much easier.
The Royal College Qualifications
The Royal College has multiple awarding bodies, each with its unique qualifications. The qualification you choose depends on your speciality. For example, if you have a background in Radiology, doing the FRCR (Fellowship of the Royal College of Radiologists) makes sense. However, the MRCPCH (Membership of the Royal College of Paediatrics and Child Health) makes more sense for those going into Paediatrics. Here are the awarding bodies:
Royal College of Anaesthetists
Royal College of Emergency Medicine
Royal College of Obstetricians and Gynaecologists
Royal College of Ophthalmologists
Royal College of Paediatrics and Child Health
Royal College of Pathologists
Royal College of Physicians and Surgeons of Glasgow
Royal College of Physicians Edinburgh
Royal College of Psychiatrists
Royal College of Radiologists
Royal College of Physicians London
Royal College of Surgeons Edinburgh
Royal College of Physicians and Surgeons of Glasgow
Royal College of Surgeons of England
To gain your Royal College qualification and use it for GMC registration, you must first choose your speciality and pursue the qualification – which may take a couple of years. Each qualification will have a unique syllabus and criteria for passing, so it's essential to do your research into your particular Royal College qualification before taking the examinations. Remember – the one you pick will determine the future of your career. Take into account any previous experience or training you may have, as well as the criteria for each Royal College qualification (which differs for each one).
Getting Your GMC Registration with a Royal College Qualification
Once you have your Royal College qualification, whether it's from the Royal College of Psychiatrists, Royal College of Pathologists, or the Royal College of Emergency Medicine, you can move on to getting your GMC registration. Of course, having your post-graduate qualification is only one part of GMC criteria – you will also need the following:
Primary Medical Qualification
Completed Training/Internship
Proof of English Language Knowledge
Certificate of Good Standing
You will need to show proof of each of the above during the GMC application process and evidence of your Royal College qualification. Almost all of the process takes place online, making it easier for overseas doctors. The only part where you will need to travel is when you are invited for an ID check in the UK. During the ID, you'll be asked to bring your passport and proof of address with you. Once your ID has been confirmed, you'll gain your GMC registration!
Getting your GMC registration with a Royal College qualification doesn't look too different to many other routes. Much of the process is the same – it's just you can use your Royal College qualification instead of taking the PLAB examinations, which many find beneficial.
Still not sure about this route? Before you read on Tom Calver, director of BDI Resourcing, explains more about the Royal College route in this short video:
What Next?
After completing your Royal College qualification and getting GMC registered, you can work on finding a relevant vacancy in the NHS. As you have done a Royal College post-graduate degree, you will likely have a positive experience with your job search and be eligible to apply for more senior level posts. That's because you'll have already specialised in a specific medical area, helping you stand out from the crowd. That specific clinical experience and knowledge will make your CV shine to NHS employers. The Royal College qualification is also the qualification that a UK employer will have, so they appreciate the competence of the person they are talking to.
The Benefits of Getting a Royal College Qualification
Many international medical graduates choose a Royal College qualification because it gives them access to GMC registration, which is an excellent reason for pursuing such a qualification. Keep in mind, though, that there are other benefits. Whether you complete the FRCA, MRCEM, or any of the other qualifications, you will become a member of the Royal College, which means you gain the following benefits:
High-Quality Medical Training
Access to the Royal College Library
Discount on Courses
Access to Online Resources
Lots of Career and Learning Support
A Recognised and Respected Qualification
Many doctors find that the Royal College qualification is ideal when living in the UK, especially as it provides access to many incredible resources. It's especially beneficial for those wanting to develop their career or studies even further during their time in the UK, as these resources will prove most valuable for that.
Best of all, a Royal College qualification will aid your search when finding your dream NHS role. With this education under your belt, the chances are you will find a relevant, well-paid NHS role that matches your career goals.
What Are the Other Options for Gaining GMC Registration?
The GMC recognises many qualifications for overseas doctors – not just Royal College qualifications. Others include the PLAB and MTI, which we have covered in the previous articles. This means you don't need a post-graduate qualification to get GMC registered. Still, it is certainly preferable for many trainee doctors – particularly for those that want a long career in their chosen speciality in the UK.
One route to GMC registration that we have not yet covered is USMLE, which you can find out all about in the next article.
If you need help or want to speak to us about your route to GMC Registration then we would love to hear from you. You can email us or find us on all your favourite social media channels.