FRCR Oncology for GMC Registration
02 Mar, 2023
12 Minutes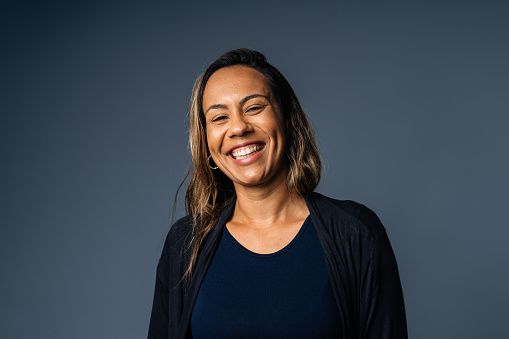 Any doctor that wants to practice medicine in the UK needs to get on the GMC register. That includes any doctor, from junior positions to specialist medical doctors. As an overseas clinical oncologist wanting a role in the NHS, you need to find a route toward GMC registration, with the best one being FRCR (Oncology).
FRCR (Oncology) is for international clinical oncologists wanting to work in the UK at the registrar level. The qualification comes from the UK Royal College of Radiologists and provides a clear route toward becoming a specialist or even consultant for the NHS.
To get the FRCR (Oncology) qualification, you need to pass three exams that test your clinical understanding, all of which are based on the Speciality Training Curriculum for Clinical Oncology (updated in 2021). The exams include: FRCR part 1, FRCR part 2A, and FRCR part 2B.
If you prefer to tune in to a brief explainer video then Tom has put this together for you and otherwise read on for everything you need to know:
Cost of FRCR (Oncology)
First FRCR: £168 per module (for members) and £213 per module (for non-members)
FRCR Part 2A: £464 (for members) and £591 (for non-members)
FRCR Part 2B: £663 (for members) and £844 (for non-members)
FRCR (Oncology): Eligibility and How to Apply
Eligibility for FRCR Part 1:
A PMQ recognised by the GMC
Completed Courses in Physics, Medical Statistics, Cancer Biology and Radiobiology, Clinical Pharmacology
Registered as a Medical Practitioner
Eligibility for FRCR Part 2A:
Passed First FRCR
Three Years of Clinical Oncology Training
Eligibility for FRCR Part 2B:
Passed First FRCR and Final FRCR (Part 1)
Three Years of Clinical Oncology Training
To apply for the FRCR Oncology exams, you must sign up at the Royal College of Radiologists. Then use their exam hub to send your application, choose a date/location, and pay the fee.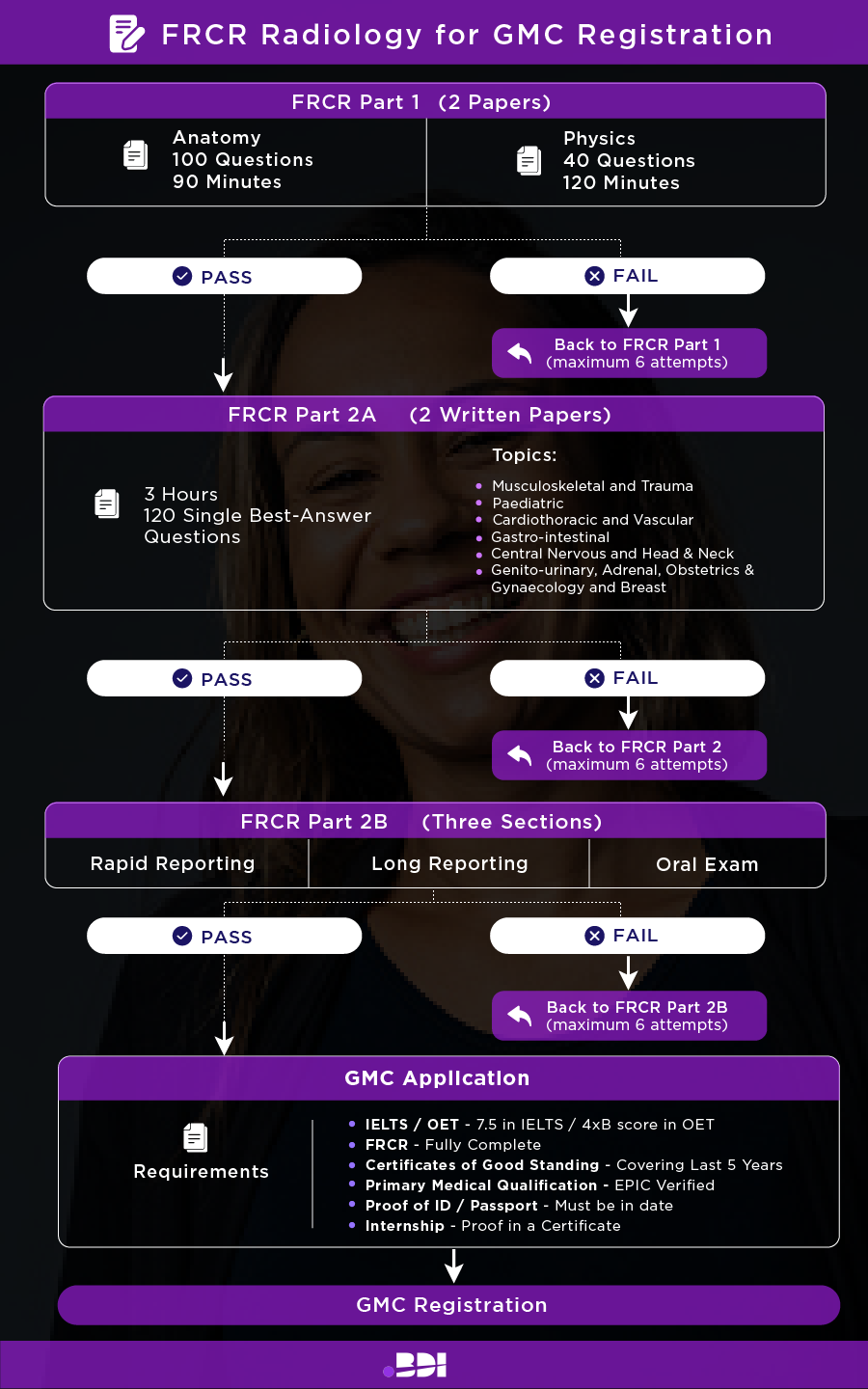 FRCR Part 1
FRCR part one is a rigorous exam that takes place over two days, with 180 questions spread out over those days. It's taken at test centres worldwide and is held twice a year. There are four papers total, with two papers per day. The questions are single best answers with five potential solutions – you need to pick the best out of the five. You should have a broad knowledge of investigation and cancer patient management to pass this exam. Here are the modules for each day:
Day one:
Cancer Biology & Radiobiology: 50 questions, 2.5 hours
Clinical Pharmacology: 40 questions, 2 hours
Day Two:
Physics: 50 questions, 2.5 hours
Medical Statistics: 40 questions, 2 hours
FRCR Part 2A
The second FRCR Oncology exam involves two papers that have 120 questions on each. Like the first exam, these questions are single-best-answer. The topics you can expect in these questions include malignant diseases and patient management, mainly focusing on radiotherapy and drug therapy. However, it's a good idea to have basic medical knowledge of gynaecology, surgery, and general medicine.
The content for paper one will include these types of tumours:
Respiratory
Urology
Head & Neck
Skin
CNS
Gynaecology
For paper two, these types of tumours will come up in the questions:
Breast
Lower Gastrointestinal
Upper Gastrointestinal
Haematology
Miscellaneous (includes palliative care, sarcoma, regulations, thyroid cancer)
Image-based
FRCR Part 2B
The last exam includes two separate components: clinical and oral. The clinical component involves five stations, with the oral component including eight structured oral assessments. In total, you'll visit thirteen stations.
All stations are strictly timed and have a pair of examiners at each. Unlike the first two exams, this exam is practical and involves taking part in realistic clinical scenarios to test your skills.
Clinical Exam:
For the clinical exam, you'll be expected to work with patients to detect signs of tumours. You'll manage the patient, discussing diagnosis, prognosis, and your recommendations for radiotherapy. This part of the exam requires core clinical knowledge and understanding.
Oral Exam:
The oral part of the exam involves a discussion between you (the candidate) and the examiners. In this section, you'll discuss and observe complex issues and procedures. You'll interpret real-life scenarios, such as pathology reports and radiological images, while also going over ethical scenarios. For this part of the exam, high levels of communication are necessary.
Revising for FRCR (Oncology)
To revise for the FRCR exams, use the online revision materials offered by the Royal College. There are plenty on there, including sample questions which are handy for familiarising yourself with the structure of the exams. It's also crucial to check out the syllabus to know what you'll be tested on. A preparation course can be handy, but it's not essential.
The key part here is to start early and ensure you use a wide variety of revision resources. For the FRCR Part 2B exam, you'll pull a lot of your knowledge from the three years of clinical experience.
Here are some books we recommend to get started:
Molecular Biology of Cancer: Mechanisms, Targets, and Therapeutics – Lauren Pecorino
A Beginners Guide to Targeted Cancer Treatments – Elaine Vickers
Oxford Handbook of Oncology – Miranda Payne and Jim Cassidy
Radiotherapy in Practice: Physics for Clinical Oncology – Sibtain, Morgan & MacDougall
Getting on the GMC Register with FRCR (Oncology)
The FRCR (Oncology) exams are the ideal route for international oncologists wanting to find a senior position in the UK. With this qualification, you can apply for your GMC registration – provided you also pass the IELTS or OET to demonstrate your English language knowledge. With the right experience and the FRCR qualification behind you, you can start applying for senior roles in the NHS.
Here is what Zabihullah Stanikzai MD, MSc Clinical Oncology has to say,
"I strongly advise doctors who wish to join the NHS for their future development in this (Oncology) field to obtain their GMC registration. That way, they can start their journey to the NHS."
In the following articles, we will go into more detail about each individual exam for FRCR (Oncology). Next, we'll discuss part one, including what to expect on the day and how to prepare for it.
If you need more support and guidance on your journey to the NHS then please email us and we'll get back to you with materials, guides and job opportunities.